Gary van Egmond was born in Newcastle in 1965. His family had emigrated to Australia at an earlier time.
He played professional football for the Newcastle United Jets and the Australian national team. He also coached the Newcastle Jets and the Australian national team. He married Anette and they have three children Emily, (her twin-brother) Max and Laura.
Annette is the principal of Glendore Public School in Newcastle.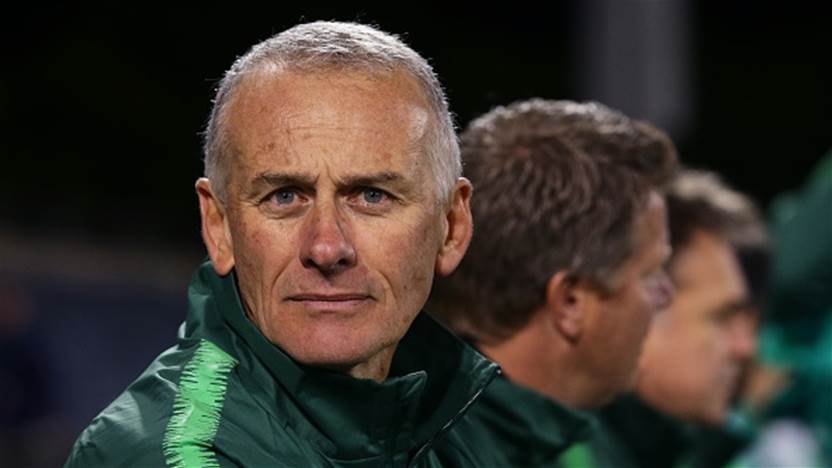 Gary began his playing career with APIA Leichhardt in 1982. It was not until he joined Footscray JUST in 1987 that he established himself as a prominent player in the National Soccer League (NSL) before moving overseas to play for the Dutch 'Sportvereniging Roda Juliana Combinatie' in Kerkrade, Limburg also known as Roda JC Kerkrade or commonly Roda JC or Roda.
He made his Australia national soccer team debut in the 1988 Seoul Olympics and went on to have success with Marconi Stallions in the 1990s – where he won an NSL championship and played in three finals.
He began his coaching career with success as youth coach of Northern Spirit FC before he won the state-league grand final on his return to Manly-Warringah as head coach in 1999. He then joined Newcastle Breakers as the Assistant Coach in 2001. After Round 7 of season 2006–07, the Jets were last and winless, this is when van Egmond stepped in. He was able to turn the club around. They played in the A-League finals of 2007. He was A-League Coach of the Year for the 2007–2008 season.
From 2015 to 2021 he spent time as a coach, or assistant coach in the Australian national team setup, being involved with the Matilda's, the Australian women's national team, and with the Men's youth teams. In December 2021 he joined the Western Sydney Wanderers as an assistant coach. Currently (2023) he is the head coach of the Newcastle Jets Women.
Emily Louise van Egmond
His daughter Emily is also a professional footballer. She was born in Newcastle on born 12 July 1993.
She began playing football at the age of five, taking her twin brother's place in a local team that their father Gary van Egmond, had signed him up for.
Emily currently (2023) plays for the San Diego Wave FC and the Australia women's national team.
She previously played for German side FFC Frankfurt and VfL Wolfsburg in the Bundesliga, Danish side Fortuna Hjørring in the Elitedivisionen, Chicago Red Stars and Orlando Pride in the NWSL, West Ham United in the FA Women's Super League, as well as Canberra United, Western Sydney Wanderers, Newcastle Jets and Melbourne City in Australia's W-League.
She debuted for the Matildas at just 16 in 2010 and attended the FIFA Women's World Cup the following season in Germany.
Emily represented the Young Matildas at under-20 level. She made her senior debut as a late substitute in a match against DPR Korea on March 3, 2010, and she and her team went on to win the 2010 AFC Women's Asian Cup. During the 2011 World Cup in Germany, 17-year-old van Egmond scored to launch Australia to a 2–1 lead over Equatorial Guinea and helped the squad win 3–2.
She was again selected for the Matildas which qualified for the Tokyo 2020 Olympics. She played in all five qualification matches. In 2023, she was nominated for the World Cup in her home country. The team ended fourth, the best position any Australian football team has ever reached.
According to Emily, hailing from a Dutch heritage, has proudly carried on her father's legacy, representing the Dutch community on international stages and bringing them a sense of pride.
Information mainly sourced from Wikipedia
.