The Langbroek family emigrated from the Netherlands to Australia in mid-1961, shorty after the birth of John-Paul. Their mother, Anne, is part Jamaican and American, and their father, Jan Langbroek, is Dutch, and they both worked as missionaries in Papua New Guinea. The family travelled around rural Queensland where Langbroek Sr worked at various schools. John-Paul and Kate were raised as Jehovah's Witnesses.
John-Paul Honoré Langbroek
John-Paul was born on 31 January 1961 in Assen, the Netherlands.
A graduate of Sunnybank State High School, he went on to study at the University of Queensland, receiving an honours degree in dental science. At university he showed no early sign of an interest in politics, describing his student days at the University of Queensland as being "toga parties, Lacoste shirts and university japes".
He finished his degree in 1983 and departed for London where he met his wife Stacey. He entered politics in 2001.
He has been a member of the Legislative Assembly of Queensland representing the centre-right Liberal Party and its successor, the centre-right Liberal National Party, in the seat of Surfers Paradise since 2004. He was Leader of the Opposition and parliamentary leader of the LNP from 2009 to 2011—the first person from the Liberal side of the merger to hold the post. He was a minister in the Newman government before its defeat at the 2015 state election.
Catherine Elizabeth Wilhelmina Beuving Langbroek (Kate)
Kate was born 8 August 1965 and has a degree in journalism and has appeared on The Panel, Thank God You're Here, The Project, All Star Family Feud, Have You Been Paying Attention?, and Hughesy, We Have a Problem.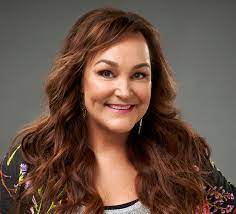 From the start of 2018, Langbroek co-hosts Hughesy & Kate on the Australian HIT Network. A previous segment of the program was 'Katie Cracks It' in which she talked about whatever has made her angry over the past few days. She was a radio announcer on the 3RRR programme Breakfasters. Kate previously worked as an actress (appearing in soap opera Chances and in a Transport Accident Commission Community Service Announcement); and as a script writer for Neighbours.
Kate was also a guest on, and won, the quiz show Out of the Question in 2018. Her name was engraved on the 'Out of the Question' trophy, alongside the likes of Ed Kavalee and Tony Moclair. Kate has also been a guest co-host on Network Ten's morning show The Circle. In November 2020, it was announced that she would replace Rebecca Judd as the co-host of the 3pm Pick-up in 2021.