Hendrik Kolenberg is an Australian art curator and writer who was born in 1952 in the Netherlands and migrated to Australia with his family in 1959. Kolenberg was the senior curator of Australian prints, drawings and watercolours at the Art Gallery of New South Wales from 1989 until 2012. During his time there, he curated numerous exhibitions, including major retrospectives on Australian artists such as Lloyd Rees, John Olsen, and Margaret Preston.
Kolenberg is also a published author, having written several books and articles on Australian art. His publications include "Lloyd Rees: A Tribute" (1999), "Arthur Boyd: Retrospective" (1993), and "The Portrait in Australia and New Zealand" (2018). He has a PhD in Art History from the University of Sydney. His doctoral thesis was on the Australian artist William Dobell.
" Dutch-born, he had long harboured a desire to present aspects of Dutch art and literature that would interest those of Dutch heritage as well as those in the wider Australian community".
In 2009, Hendrik Kolenberg, in his position as Senior Curator of Australian Prints, Drawings and Watercolours at the Art Gallery of New South Wales curated the exhibition "Intensely Dutch, image,abstraction,and the word postwar and beyond". The exhibition was official opened by Taco Dibbets, the Director of the Rijksmuseum Amsterdam. Dutch-Australian Art Curator Akky van Ogtrop was a keynote speaker at the accompanying Symposium.
In recognition of his contributions to the arts, Kolenberg was awarded the Medal of the Order of Australia in 2013. After leaving the Art Gallery of New South Wales in 2012, Kolenberg worked as an independent curator and consultant. He has curated exhibitions for various institutions, including the National Gallery of Australia and the State Library of New South Wales. In addition to his work as a curator and writer, Kolenberg has also taught art history at the University of Sydney and the National Art School in Sydney.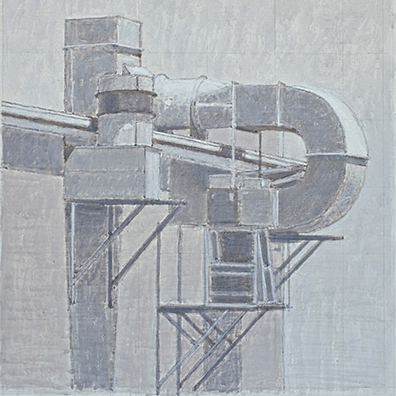 Kolenberg is a member of the Australian Academy of the Humanities and has served on the boards of various arts organizations, including the Biennale of Sydney and the Australian Centre for Photography.
Hendrik showed in the Orange Regional Gallery in 2022 with an exhibition titled Hendrik Kolenberg Urban/Industrial.
Overall, Hendrik Kolenberg is a highly respected figure in the Australian art world, known for his expertise in Australian art history and his contributions to the curation of major exhibitions.
See also
SBS Video – Hendrik Kolenberg – Renaissance to Goya, moment opnamen #1- 16-9-2013
SBS Video – America Painting a nation: Hans Hofmann/ an overview with Hendrik Kolenberg 21-11-2013
SBS Video – Interview with Hendrik Kolenberg – Roofscapes exhibition 21-11-2013