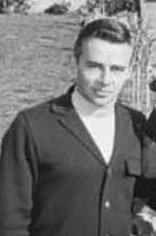 Jan Wakker was a Dutch-Australian jockey who had a successful career in horse racing. He was born on January 10, 1943, in Groningen, and emigrated to Australia in 1950. His family settled in Moe.
Fred Wakker (Jan's father) found a racing pigeon in the family loft and decided to chase up its ownership. Indirectly, racing pigeons got Jan Wakker to Melbourne and involved in horse racing. He explained: "My father caught one in his loft and was asked to bring it down to its owner (Mentone horse trainer Mick Wilson). I made the trip with him, I was 13 at the time, Mick Wilson asked me to come back in the Christmas holidays. I went down and never returned to live in Moe."
Thus began his racing career in Victoria and quickly established himself as one of the top jockeys in the state. He was very successful with his horse 'Webster' and won many races with him.
Wakker had many notable wins throughout his career, including the 1962 Adelaide Cup on New Statesman, the 1965 W.S. Cox Plate on Star Affair, and the 1970 Victoria Derby on Gay Icarus. He was also the first jockey to ride 100 winners in a season in Victoria, achieving this feat in the 1963/64 racing season.
The success of his association with Webster enabled him to pay cash for a block of land at the end of his apprenticeship. Fred Wakker (who had a building business, that Jan would later go into on quitting race riding at 35 in 1975) built a house on the block in 1963, and young Jan moved in on Caulfield Cup day, and lived there his whole life.
Jan married Lorraine Tully, whose sister Barbara married former jockey Alby King (father of champion jockey Steven King). Jan and Lorraine's son Garry rode for a short time as an apprentice jockey.
Jan Wakker's views on being an apprentice jockeys in his era, compared to now, were interesting, with him saying "It's completely different now to the way we were taught, my old boss always said he'd rather see me get beaten on the fence than go eight wide and win. We worked like bloody slaves! I came down from Moe as a 14-year-old. In summer you'd start at 4am and be lucky to be finished at 8pm. I got 17/6 ($1.75) a week and keep."
He passed away on May 12, 1998, in Melbourne, Australia.
Source: