The Steam Ship Volendam was a 15,434 GRT ton ocean liner operated by Holland America Line (Nederlandsch-Amerikaansche Stoomvaart Maatschappij). She was built in 1922 by Harland & Wolff Ltd, in Govan, Glasgow.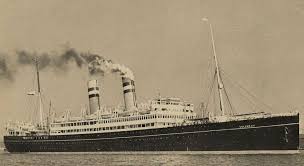 The ship was purchased by Holland America Line while under construction and launched on 6 July 1922. Her maiden voyage started on 4 November 1922 sailing from Rotterdam to New York.
She was among many Allied merchant ships who escaped to Britain rather than be interned in occupied countries in World War II. In 1946 she carried Dutch troops to what was then the Dutch East Indies (now Indonesia).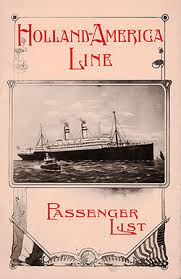 In 1947 then ship was used in the Australia emigrant service and in June 1948 made her first Rotterdam – Quebec sailing for the Netherlands government with capacity for 1,500 single class passengers. On Tuesday October 17, 1950, she departed Rotterdam for Sydney, arriving 6-weeks and 1 day later at her destination on Wednesday November 29, 1950. She brought with her mainly Dutch immigrants, all eager to forge new lives in Australia.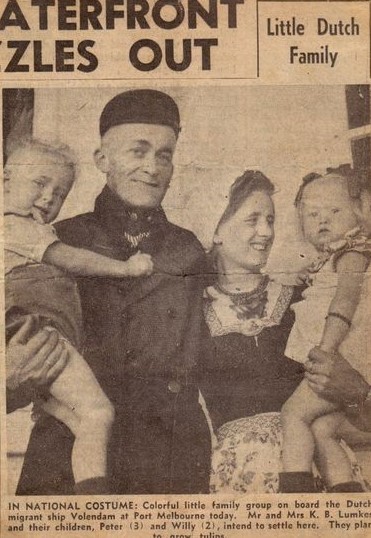 Cruise ship the Volendam
The (new) MS Volendam is a Rotterdam-class (R-class) cruise ship belonging to Holland America Line. It was built in 1999 and sails out of Australia, Asia.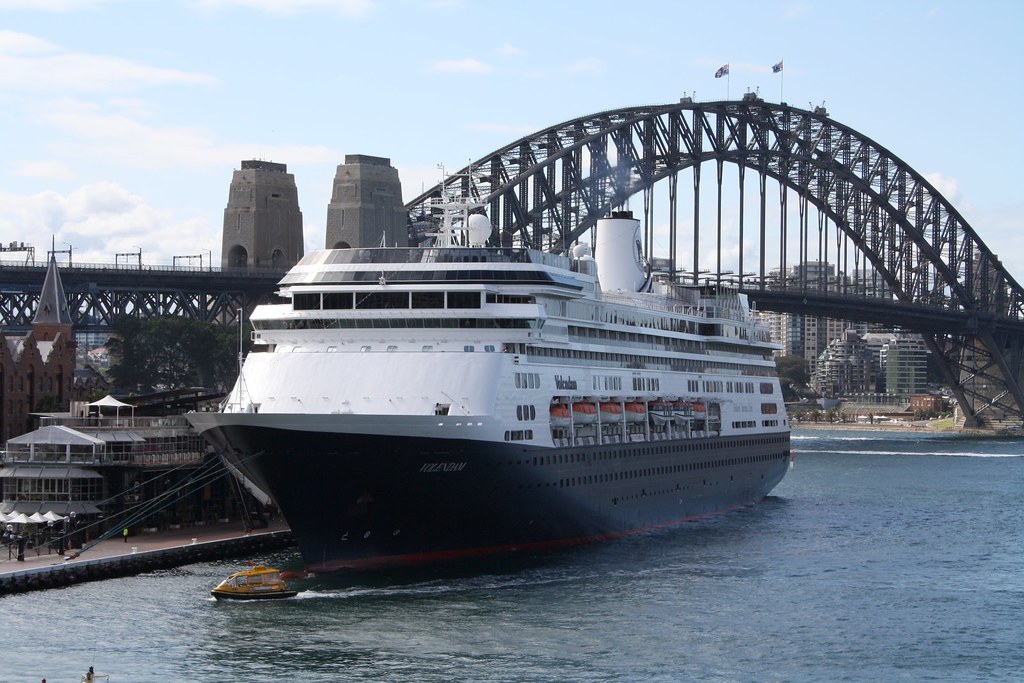 Volendam first entered the Australian market in 2009. A visit to Batemans Bay during a trip circumnavigating Australia in 2010 was cancelled with 48 hours' notice due to "operational issues" which was interpreted by local media as a failure by the town's council to meet the requirements set out by Holland America regarding the town's wharf some twelve months prior to the expected arrival of the ship. During 2011 she was chartered to visit match relevant destinations during the 2011 Rugby World Cup, which was hosted in New Zealand.
In 2013 when Volendam returned to Australian waters, she visited Kangaroo Island for the first time, after a new landing pontoon was installed on the island to allow for it to become a cruise ship destination. After she left Australia for Asia, she visited a variety of Asian countries including Japan, China, South Korea and Vietnam.
In 2016, Volendam sailed out of Australia/New Zealand and South Pacific, and during the Northern Hemisphere summer sails out of Vancouver, Canada.
Other ships of the Holland America Line visiting Australia: Amsterdam, Eurodam, Maasdam, Noordam, Oosterdam, Prinsendam, Rotterdam, Ryndam, Statendam and Veendam.
See also:
Dutch immigrant ships to Australia
Hennik Family on the Zuiderkruis
Dutch immigrant ship Johan van Oldenbarnevelt
Dutch immigrant ship Willem Ruys