Colonial Dutch Consul-General to Victoria made watercolour sketches and photographs during his travels around Australia.
A sketcher and photographer, is known for a watercolour of a settler's camp, dated 1855, watercolour landscapes and photographs of Aboriginal groups, dated 1860, and several watercolours of Sweers Island, Qld, one dated 1871 (all National Library of Australia [NLA]). Dutch Consul-General who was stationed in Melbourne, Vic, living in St. Kilda in about 1864.
Jan Willem Ploos Van Amstel travelled to Sweers Island, Gulf of Carpentaria, North Queensland on board the steamship Curaçao, in 1871. The NLA has Amstel's book Verslag eener reis van den Nederlandschen Consul-General to Melbourne, aan boord van Zr. Ms. stoomschip Curacao, langs de oost-en noordkust van Australië, in Julij-October, 1871 . J. W. Ploos Van Amstel was a prolific report writer.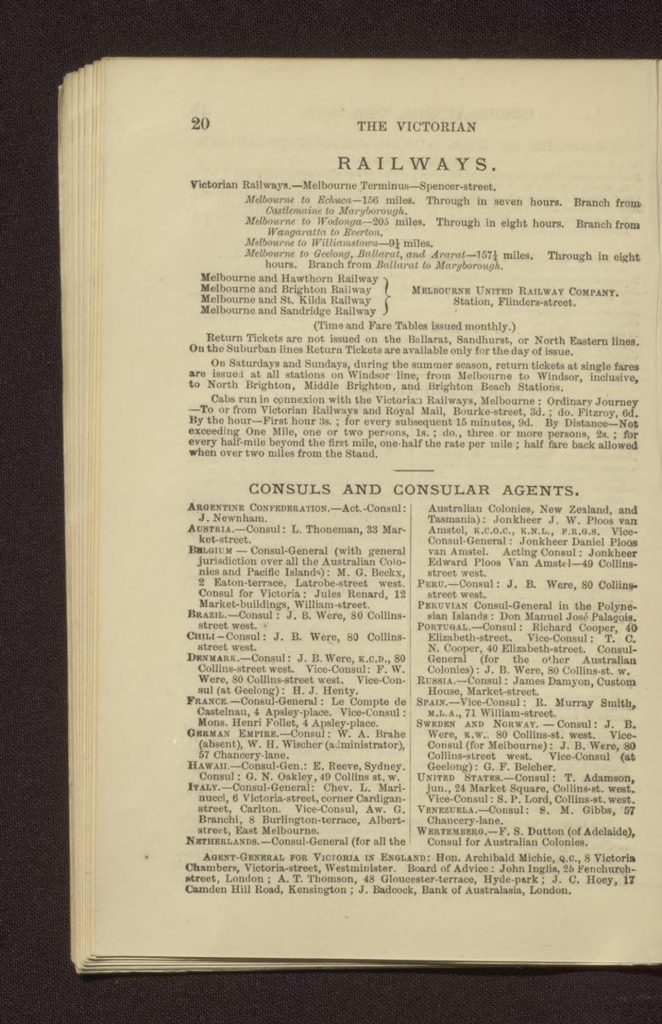 During his visit in 1871, he also discussed with Australian officials the threat of a united German, which had just won the Franco-Prussian War which also led to the unification of Germany.
For its global expansion it also eyed on being able to establish ports on the Netherlands East Indies. For more details click here.