When the Japanese invaded the Dutch East Indies, some 20,000 Dutch and Indonesians (Netherlands East Indies – NEI) fled to Australia. As Australia had a strict White Australian Policies, native people from NEI where housed separately.
Of them 1,200 Indonesian internees were held at the Cowra POW Camp during WWII. There were two groups, the first being merchant navy sailors and the second being Nationalists who had been exiled to what is now Irian Jaya (Dutch New Guinea) after they had been involved in the 1926 uprising.
The Dutch Government thought that the latter group would link up with the invading Japanese forces and were able to convince the Australian Government to ship the men, women, and children to Australia (Cowra) for internment. As soon as the Australian Government found out that these were not rebels but political prisoners they forced the Dutch to free these people.
The Indonesian Memorial is made up of the graves of 13 Indonesian political detainees who died in the Cowra POW Camp while being held on behalf of the Netherlands East Indies government in the early years of WWII.
In 1997 the Indonesian Government erected a memorial to these people in the General Section of the Cowra Cemetery.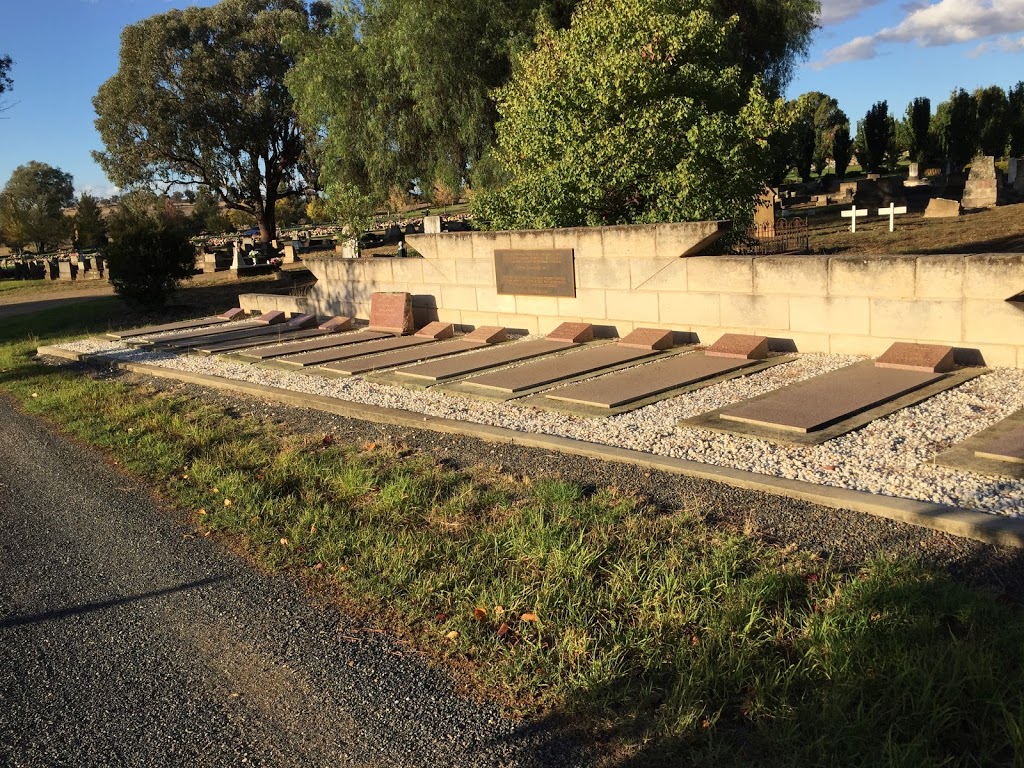 See also:
Indonesian Political Prisoners held by the Dutch, freed in Australia
Ernie Burgers and his mum honouring the Boven Digul Prisoners buried in Cowra cemetery
Dutch Camp Casino WWII – Archive Jan de Wit