This is an interesting Indonesian stamp album. It is commemorating the first anniversary of the Indonesian revolutionaries declaration of independence in 1945 on the 17th of august. The album is more a public relations and propaganda exercise than a philatelic one.
There is an interesting angle in that there is an error in the stamp pages. The date stamp on the stamps reads 17-9-1946, but should have been 17-8-1946.
We have been looking on the internet and have not been able to find much information about this album. Anybody with more information please let us know.
Paulus Breedveld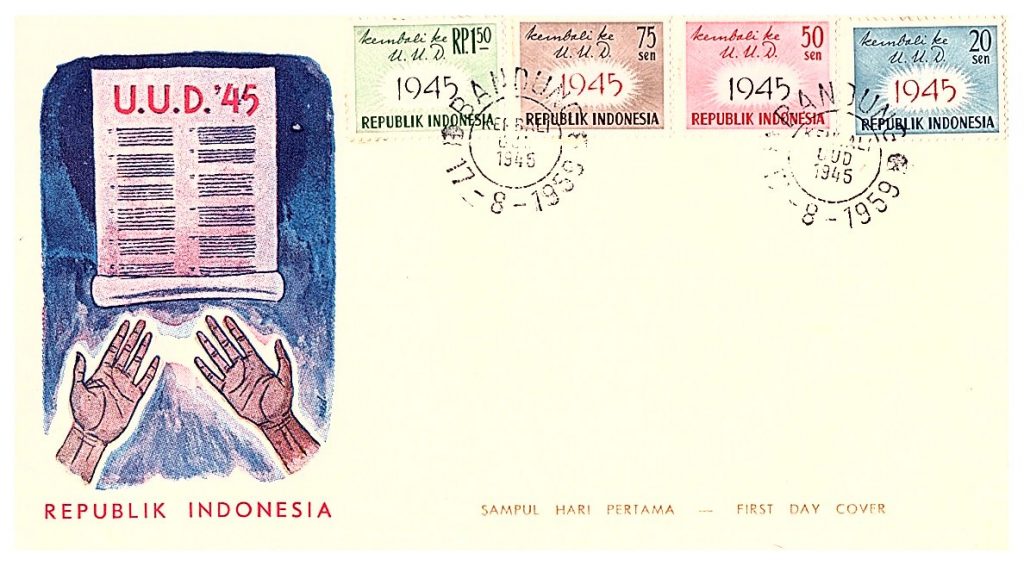 A short 'Dutch Australian Weekly' news records a similar misprint on a special KLM flight envelope from 1953.