September 23 | 4:00 PM – 4:45 PM
Is your business trading internationally? Are you selling in one country and subsequently needing the money in another country? Every day, 6.6 trillion is traded internationally in foreign currencies and we all play our part in it. We are thrilled to have Axel van Drongelen from Hoef Consult take us on a tour through the fascinating landscape of the foreign exchange markets. This is a webinar you should not miss!
Axel will explain how international payments work for business and personal transactions. He will talk about how the advertised transparency for currency exchanges can be very deceptive and speak about the reality of hidden costs. In this webinar, he will give examples of foreign exchanges through international banks and independent payment providers.
Attending the webinar will further build your knowledge of foreign exchange, while enabling you to save substantial sums of money in business and personal transactions. A great ROI on your time spent!
Organisers
Dutch Chamber of Commerce in Queensland
The Program
4.00pm – 4.05pm Welcome
4.05pm – 4.35pm Axel van Drongelen
4.35pm – 4.45pm Q&A
Pricing
Members Free
Non-members $15.00
Register for the webinar here.
Our Speaker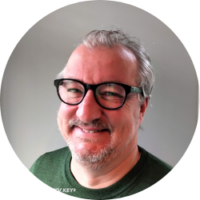 Axel van Drongelen, General Manager at Hoef Consult
Axel van Drongelen is a professional expat of Dutch origin, who grew up in Somalia, Tanzania and Kenya. He has worked in the Netherlands, UK (on his 18th birthday Axel received his Series 3 certificate, required by the National Futures Association (NFA) and the Commodities Futures Trading Commission (CFTC) to be considered a commodities and futures professional), France, Singapore, and Australia.
In the last 15 years, Axel has been active within the financial technology sector. He has conducted business in more than 34 countries and has actively traded with his dealing team in many currencies (amongst which AUD, GBP, USD, NZD, Euro, CHF, RMB/Yuan) and its derivatives as FECs, NDFs, and Options.