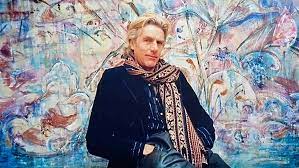 Ian Van Wieringen (1943-2022) was a Dutch-Australian artist born on January 15, 1943, in war-torn Holland. His mother Betty was Jewish, and during her pregnancy, she and her husband were helping to smuggle Jews out of Europe, creating an environment of tension and drama that may have influenced his emotional DNA. The family moved to newly-independent Indonesia in 1953, then moved again to Sydney in 1957, where his parents reinvented themselves as interior decorators, changing their name to Kramer to better assimilate into their adopted homeland. However, Ian chose to keep his original surname, and from an early age, he knew he was an artist.
He studied at Sydney University and lectured there also, having his first public joint art show with John Firth-Smith in 1961-62. In the mid-60s, he executed six granite reliefs for the Treasury Building in Canberra, had more shows in Sydney and Melbourne, and began to build a clientele.
In 1969, Van moved to Bali to live, and it was here at his exotic ridgeline home/studio at Sayan (near Ubud) that many people will remember him best. Van's Sayan studio became in time the unofficial clubhouse for The Senengskis (seneng is Indonesian for happy), a ragtag band of brothers who had all adopted Bali as their spiritual home.
Over the years, Van ranged far and wide, painting on a big canvas and creating several large murals. He lived in Venice in 1982, and apart from many shows in Australia, he had exhibitions in London, Chicago, and Los Angeles. His paintings were in the private collections of the Queen of Belgium, the Sultan of Brunei, Robert Sangster, Robert Hughes, Andrew Peacock, and Richard Branson, among many notable aficionados.
Van loved animals and was very good at painting them, often depicting monkeys and orangutans, uncannily capturing their impish spirit and curious, almost human gaze. He lived out his days at Taro in Gianyar, north of Ubud, and had his own private entrance into the Elephant Sanctuary, where he could wander at will among the stately beasts. He painted to the end but had lately suffered from a mysterious ailment, and he passed away on July 24, 2022. He is survived by his two children Tao and Zen, granddaughter Siena, and his partner of the past seven years, Michelle.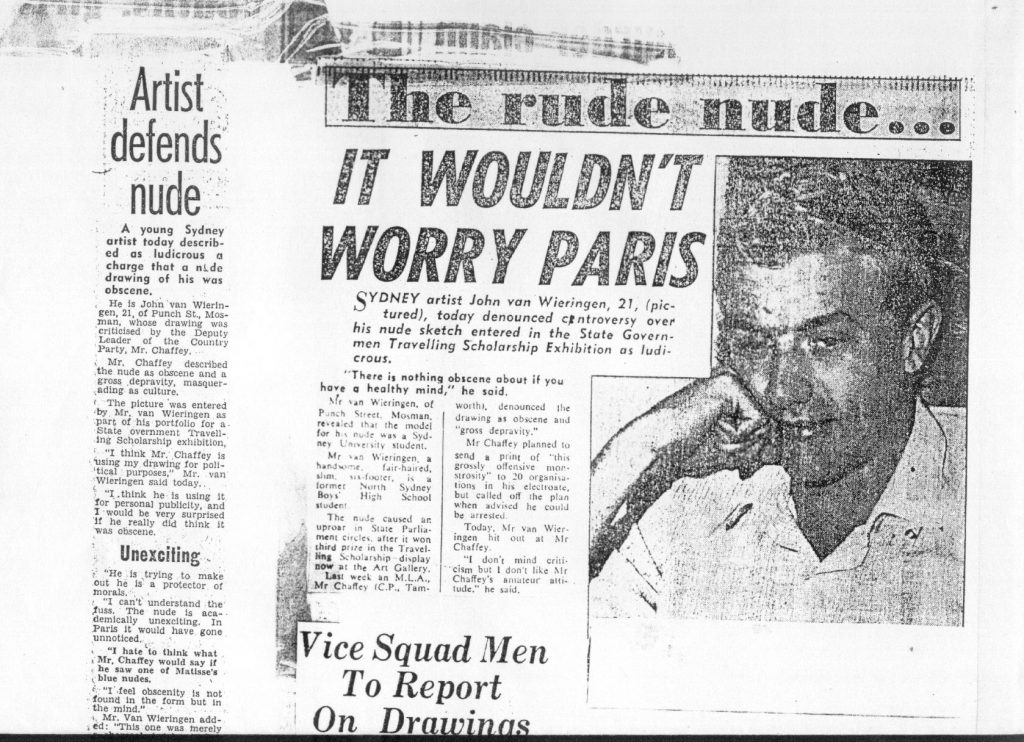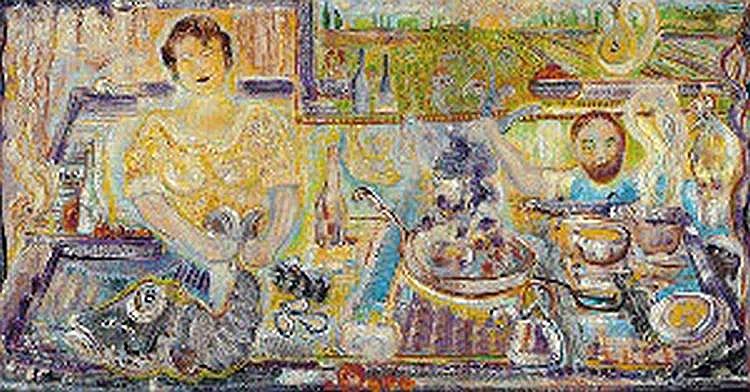 See also: