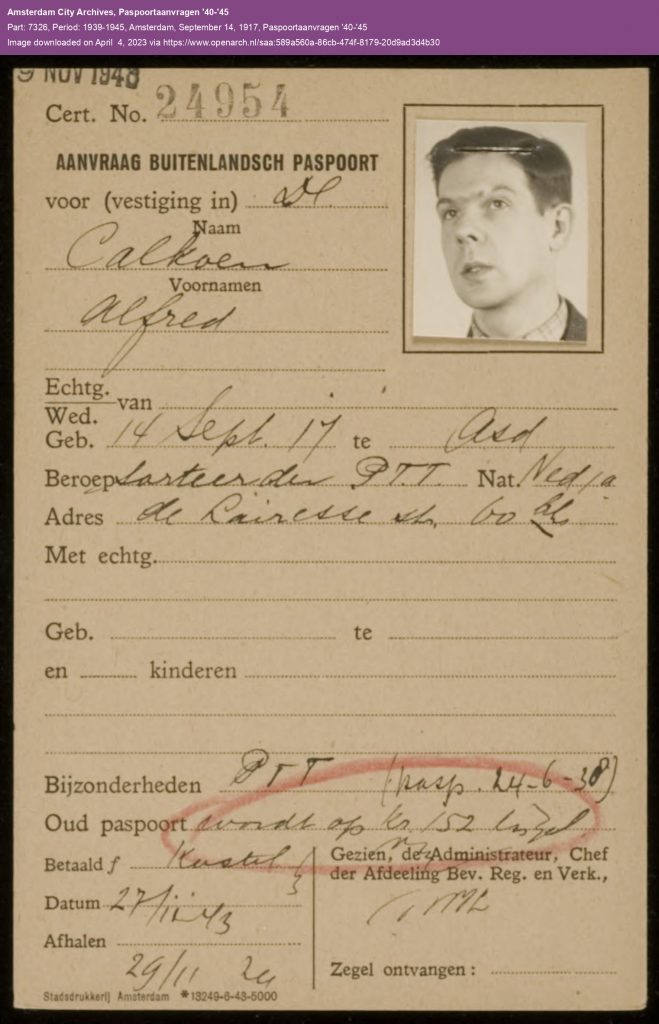 Alfred Calkoen was a Dutch-Australian artist who played an important role in the development of the visual arts in Victoria, Australia. He was born on January 1, 1917, in Amsterdam he finished his study in the Netherlands in the Nieuwe Kunstschool (Amsterdam). During his career he also was an art teacher for many years.
In 1951, Calkoen with his wife Yolande (Joke) Hovius, who also was a professional artist, immigrated to Australia and settled in Melbourne, where he quickly established himself as a prominent figure in the local art scene. He was known for his realistic depictions of everyday life in Melbourne and its surroundings, including landscapes, urban scenes, and portraits.
Calkoen's paintings often depicted the working class, with a particular focus on the daily lives of factory workers and tradespeople. His work captured the energy and vitality of Melbourne's industrial landscape in the post-war period and celebrated the people who helped to build the city.
In addition to his artistic practice, Calkoen played an important role in promoting the development of the arts in Victoria. He was a member of the Bayside Arts and Cultural Centre, and he was also involved in the establishment of the Victorian Artists Society's contemporary art gallery.
During his Australian career, his style began to change and evolved into the now called Melbourne Bayside School. His paintings became characterised by a more abstract, graphical style.
His work is held in many major Australian collections, including the National Gallery of Victoria and the Art Gallery of New South Wales.
Alfred Calkoen passed away on August 1, 1999, in Melbourne, Australia.