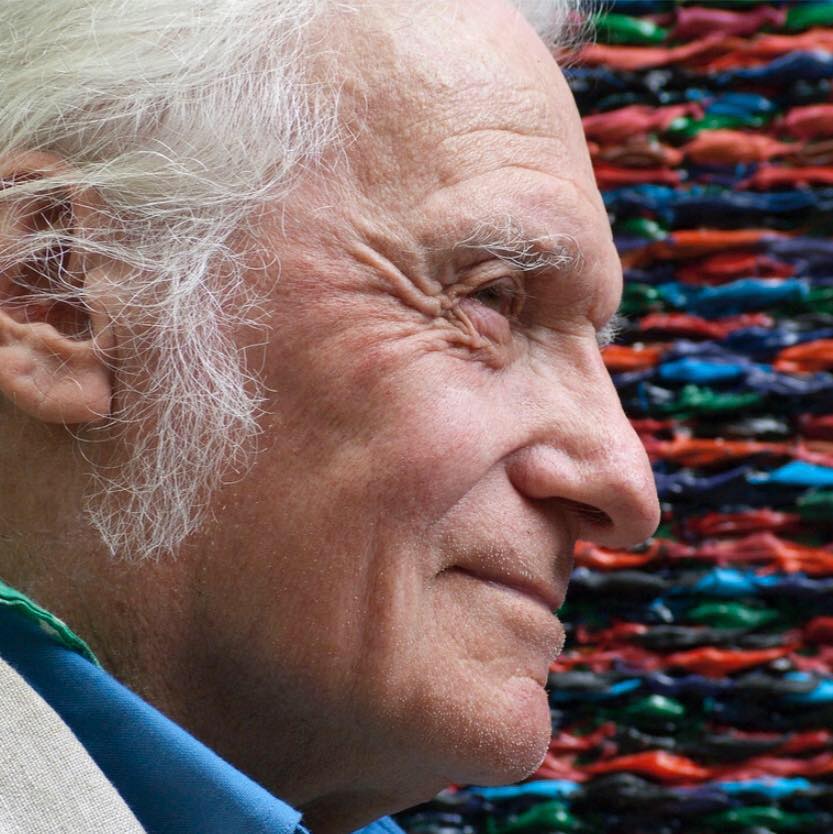 Jan Hendrik Riske was born on the Voorstraat in Dordrecht on 21 June 1932, the second of eight children, to Hendrik and Francine Riske. His father was a lead-light glazier who wanted to become an artist but had been discouraged by his staunchly Protestant family.
Jan attended a private Montessori school in Dordrecht and was encouraged to draw by his father. From the age of fourteen he began to draw seriously and visited the Dordrecht Museum frequently. There he attracted the interest of its Director Dr Laurens J Bol, who assisted him to gain financial support from the Schefferfonds (Ary Scheffer Fund) to study at the Academie van Beeldende Kunsten (Academy of Fine Arts) in Rotterdam.
In 1952, after completing his studies at the Academy, Riske decided to follow his elder brother, Theo, to Australia, foregoing an opportunity to study art further in Munich. He settled in Hobart, Tasmania, but initially worked in mining towns on the west coast. Most of his family also migrated to Australia, but his parents eventually returned to the Netherlands.
For a time he travelled around rural Queensland drawing portraits for a living. On his return to Hobart, he found studio space so that he could concentrate on his art. Visiting Melbourne, he introduced himself to Eric Westbroek, Director of the National Gallery of Victoria, who purchased an early abstract painting Autumn 1954 for the collection.
Stan de Teliga, artist and Curator of Art at the Tasmanian Museum and Art Gallery in Hobart, and Riske became friends and subsequently exhibited together at the Queen Victoria Museum and Art Gallery in Launceston. Riske's first solo exhibition at OBM Gallery, Hobart, followed in 1958.
In 1960 Riske met and married Cynthia McAulay, daughter of the Professor of Physics at the University of Tasmania and they moved to Melbourne, where he began to experiment with heavily textured paintings. He exhibited frequently – in Melbourne at the Victorian Artists Society and John Reed's Museum of Modern Art, in Sydney at Clune Gallery and Blaxland Gallery (with Shay Docking) and in Adelaide at the Royal Society of Arts – establishing himself as a leading exponent of abstract expressionism.
His work attracted considerable critical attention, including that of the art historian Bernard Smith and artist/critic Elwyn Lynn.
In 1962 Riske and his family (Cynthia, two sons and a daughter) returned to the Netherlands where he rented a large studio space on the Warmoesstraat in Amsterdam. He shared the space with the painter Hans Nahuijs and sculptor Jan de Baat and began working on a monumental cycle of paintings measuring some fifteen metres in length, collectively named Apocalypse. The three artists exhibited their work together in Amsterdam and in the open air at Slotpark, Zeist, and produced a catalogue Barokke abstractie (Baroque abstraction), which included poems by Eldert Willems. Their work attracted widespread interest, including that of Willem Sandberg and Edy de Wilde of the Stedelijk Museum, Amsterdam.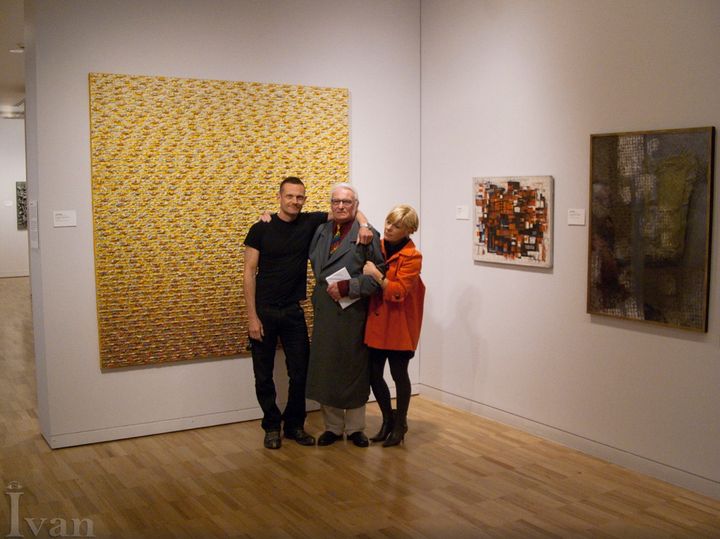 Riske returned to Hobart in 1965, before settling in Sydney and exhibiting regularly in Melbourne, Sydney and Brisbane. He continued to paint on a large scale and began making drawings in pen and black ink. In 1967, in order to make a living, he and his wife set up a successful fabric screenprinting business in Paddington, but after about eighteen months they abandoned their business venture and Riske returned to painting and drawing. He shared a studio with the sculptor Ron Robertson-Swann for a time.
Meanwhile his gestural abstract expressionism evolved into a more reflective and controlled approach to painting, influenced by his pen and ink drawings and an interest in Christian Science.
In 1973 Riske and his family returned to Europe and settled in Cassis, near Marseille, where he drew intensively in pen and black ink on a large scale, exhibiting his drawings in the Netherlands at Pictura, Dordrecht, and Galerie Asselijn, Amsterdam.
They returned to Australia in 1975 when his association with Robert Ypes of the Art of Man Gallery, Sydney, began. Riske's Atomic, Coding, Terrain, Alignment, Spectrum and Expressions of time series followed, underscoring his interest in scientific and technological discoveries.
Since the mid 1970s he has been painting in intricately constructed layers of paint, on a small and large scale, using fine brushes and, at times, a magnifying glass. His drawings are equally refined, occasionally resorting to myriads of dots rather than short pen strokes. Gouache is also a favourite medium and he is a masterful colourist. Art critics Nancy Borlase, Arthur McIntyre and Terence Maloon have written enthusiastically about his work, as has Sandra McGrath, who effectively described his process: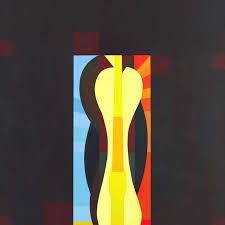 See also:
Jan Riske. 1932-. Europe, Australia – Prices of Art at Auction