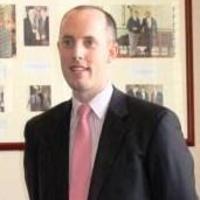 Franklin Jan Aart Broeze, who went by Frank Broeze, was a prominent maritime historian and academic who was born on January 20, 1945, in Rijswijk, Netherlands. Broeze grew up in the Netherlands and attended Leiden University, where he earned his Ph.D. in maritime history.
Frank Broeze emigrated to Australia in 1970 and took up a lectureship at the University of Western Australia.
Broeze was one of the founders of the Australian Association for Maritime History, which was established in 1974, and he served as its president from 1983 to 1985. In addition, he helped establish the International Maritime History Association in 1992, which later became the International Maritime Economic History Association. His efforts to promote maritime history as an academic discipline led to the establishment of numerous research centers and postgraduate programs in maritime history around the world.
Broeze was a prolific author, and his writings covered a broad range of topics in maritime history. He wrote ten books, including "The Globalisation of the Oceans: Containerisation from the 1950s to the Present" and "The Dutch East India Company: Expansion and Decline," as well as more than 100 articles in academic journals. He also served as the editor of The Great Circle, the journal of the Australian Association for Maritime History, from 1988 to 1992.
Broeze died on April 4, 2001, in Perth, Western Australia, at the age of 56. To honor his memory and contributions to the field of maritime history, the Australian National Maritime Museum created the Frank Broeze Memorial Maritime History Book Prize, which is awarded annually to the best book on maritime history written by an Australian author. In addition, a memorial lecture is held each year to commemorate his life and work.
See also
Frank Broeze Scholarship, University of Western Australia