Gerard Havekes was born in 's Hertogenbosch in 1925. He did his military service in the Netherlands at the start of WWII. He immigrated to Australia in 1950. He was active in ceramics, painting, sculpture and tapestry.
Despite being a self-taught painter and sculptor, he had successful exhibitions of his expressionist paintings at various galleries in Sydney, including the Bissietta Gallery, the Lady Marion Hall Best Gallery, and the David Jones Gallery. He also attended the East Sydney Technical College to develop his skills in ceramics.
Havekes was known for creating his own, handmade ceramics and was probably the first in Australia to do this on a significant scale. He acquired kilns and learned how to mix glazes and fire clay to create his unique pieces. He also designed and built his own ceramic studio, which comprised of nine electric kilns that he built and modified himself.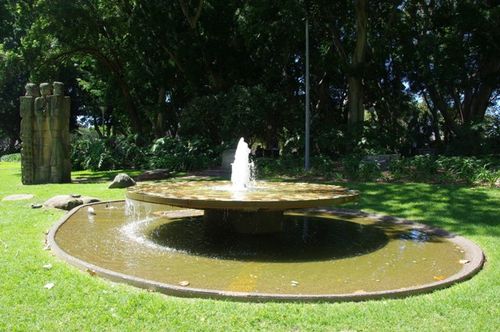 Later in his career, Havekes moved to a large warehouse in Leichhardt, where he continued to work with ceramics, as well as painting, drawing, and sculpting. He also developed a practice in large-scale, three-dimensional tapestry, which were made in Hong Kong under his supervision. His works can be seen in various places, including the F.J.Walker Memorial Fountain in Hyde Park Sydney, which he designed in 1961. The artwork consists of a group of three sandstone figures, representing Earth, Water and Fire.
Havekes was known for his fluid and ill-defined mix of work studio and living quarters, which he continually remodeled and refurbished. His Kenthurst home was often featured in magazines, such as Belle, Vogue, and House & Garden, with some calling it "the most photographed house in Australia''. He passed away in 2011.
Some of Gerard Havekes work below.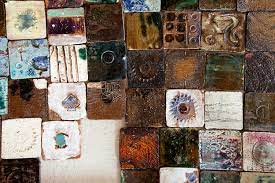 See also:
A story about the late Gerard Havekes