The following is an interview with Glen published in October 2018 in the Daily Telegraph. A link to the Article is provided underneath,
Liverpool Historical Society president Glen op den Brouw reflects on what he loves about Liverpool.
1. When did you move to this suburb and why?
After migrating from the Netherlands in 1954, my parents and my three siblings lived at Villawood and Yagoona before moving to Liverpool in 1958 after purchasing land in McGowan Crescent. It was known as 'Pommie Hill' as it was purchased by the Hammondville New Settlers Cooperative Building Society which consisted of 26 British migrant families.
I was born at Liverpool Hospital in 1964. The significance of all these locations has only comparatively recently been brought to bear as a member of the Liverpool Historical Society. The hospital is located where Liverpool's founding father Thomas Moore lived and McGowan Crescent is located on land granted to Eber Bunker, another Liverpool pioneer. Above all, it is Cabrogal land, the first nation people of the Liverpool area. We should all learn all of this at school.
2. What do you like most about living there?
Liverpool is very much my country. I was born, went to school and I've always worked in the Liverpool area. I always felt comfortable here. My observation is that Liverpudlians are for the most part modest, honest, and hardworking people without a hint of snobbery. This pretty well reflects my parents' Rotterdam working class background.
3. What do you enjoy doing on the weekend?
My weekends tend to be spent reading the weekend newspapers, gardening and way too much time spent researching Liverpool history!
4. What is your favourite café/restaurant/bar and why?
Eating out in Liverpool when I was a kid was all about Chinese food, hamburgers or fish and chips. We did have some great Chinese restaurants though, some of them the stuff of legend. I recall the first Thai restaurant opening in Macquarie Street in the early 90s, how exotic and exciting was that! Liverpool's culinary choice is much more diverse nowadays but is overshadowed by our neighbour Cabramatta with its plethora of amazing Vietnamese restaurants. I was very excited to have a Syrian shawarma restaurant open recently around the corner from where I live. It takes me back to my heady backpacking days bussing around dusty Syrian highways.
The innocence of living at home and my primary school days are perhaps my most treasured memories. My older siblings left home when I was quite young and my neighbour's children were of a similar age to them so I made up my own fun. Our backyard fence overlooking the park provided the wooden fort to defend myself from attack by Indians. Walking up Speed Street to Liverpool Primary School was a daily adventure. A day of playing with friends and then back to a cosy home. Those were the days my friends!
6. Do you have a favourite park or outdoor space and if so, why?
The park behind the house I grew up in is called Discovery Park and it was officially opened on my 6th birthday in 1970 which was very nice of Liverpool Council. A Navy band played, a large crowd attended and an obelisk dedicated to Captain Cook was unveiled. Little did I know at the time of the historical significance of this obelisk and how our paths would intertwine in the future.
In recent years, I've spent many hours exploring our water ways. The parks and tracks along the Georges River, its many tributary creeks and Chipping Norton Lakes have truly opened my eyes to the richness of our natural environment and its potential but also the associated environmental degradation that comes with urban living.
7. What do you wish you could change about your suburb?
Sometimes I wish I could turn back time and undo some of the tragic mistakes made destroying some of our most important and iconic historic buildings. How could they do it? While other suburbs far younger than ours have retained many of their heritage buildings and therefore retained their character, we have ruthlessly destroyed ours and consequently irrevocably changed our character forever. Unfortunately, you can't unscramble an egg.
8. What do you tell other people about your suburb?
I keep on telling people that we are the fourth oldest town in Australia, the first Macquarie town founded on 7th November 1810. Also, that it was built by convicts hoping to impress them with our place in our nation's history. People in general find this hard to grasp. Sadly, there is almost nothing in Liverpool to reflect our convict history.
9. What is the best gift you've received recently?
I've received two excellent presents recently but I couldn't possibly tell you.
10. What is the most interesting place you've travelled to recently?
For lovers of Australia's history, Norfolk Island is like one big history theme park. Having visited in March, there was so much to see. I will need to return as a week was not nearly long enough to absorb its convict settlement, penal colony and Mutiny on the Bounty Pitcairn Island eras.
11. What books do you have on your bedside table?
I'm currently trying to churn through five books at once and doing a very bad job of it. The Sydney Wars 1788 to 1817 by Dr. Stephen Gapps is on top of the pile and is proving to be a fascinating read about the battles between the First Australians and the first settlers.
12. The last meal that truly impressed you?
The only thing impressive about most meals today are their size! They seem to be big enough for a small family.
What worries me today is how we can remain a liveable city when everyone can see and experience the fact that things are spiralling out of control. The propaganda from government is that we need to accept a greater Sydney with increased population densities akin to Singapore or a Chinese metropolis and it's just that, propaganda. It's fuelled by the developer's profit margins complemented by a lack of vision in relation to town planning. We should not have to accept shadowing skyscrapers, parking and commuting nightmares and environmental degradation. We are a big country with plenty of room. Why the need to squeeze? Liverpool should not fall into the trap of looking like any other city or suburb with random high-rise development without character. Rome and Paris and many more European cities do not have high-rise, are they somehow unsophisticated?
Hip-hop music and slam poetry are also a worry. And zombie people walking around with their heads stuck in a smartphone with their takeaway coffee in hand worry me. And there are not enough Liverpool residents who are members of the Liverpool Historical Society. What are you waiting for?
14. What comforts you about society today?
What is comforting is that at the moment we live in a reasonably safe and secure society where most people aren't left behind and most of us are tolerant of each other. We have a plethora of supporting networks, many volunteer, which we need to maintain and nurture.
15. Anything else you would like to add?
Years of stagnation, false dawns, political infighting, bad decisions and apathy has had Liverpool not fulfil its potential. I'm still optimistic we can live up to Governor Macquarie's declaration of 1810 that the location of Liverpool was 'fit for the purpose". If only we could look at our history and ensure we don't repeat the same mistakes of the past, pay more respect to our heritage and be proud of our unique history.
https://www.dailytelegraph.com.au/newslocal/liverpool-leader/why-i-love-my-suburb-glen-op-den-brouw-on-liverpool/news-story/a25446e2db5545ee8545d0a8057cacc9
Here are also a few additional comments from Glen:
My father Cornelis (Corie) was 'Timberman' and must have built 100s of houses in time. He was also I believe one of the foundation members of the Fairfield/Cabramatta Klaverjas Club in the late 50/early sixties. My mother Liedewij (Lidia) was a long-term partitioner of the Liverpool Lutheran Church.
I started volunteering at the DACC at Smithfield from around 2010 to 2016 when things just got too hectic for me.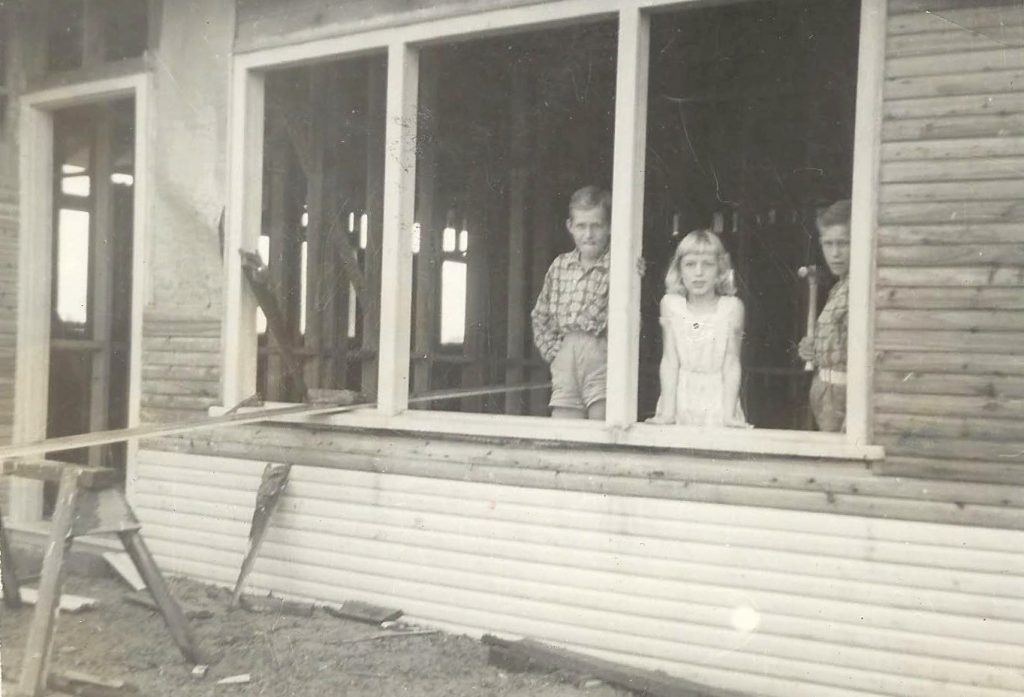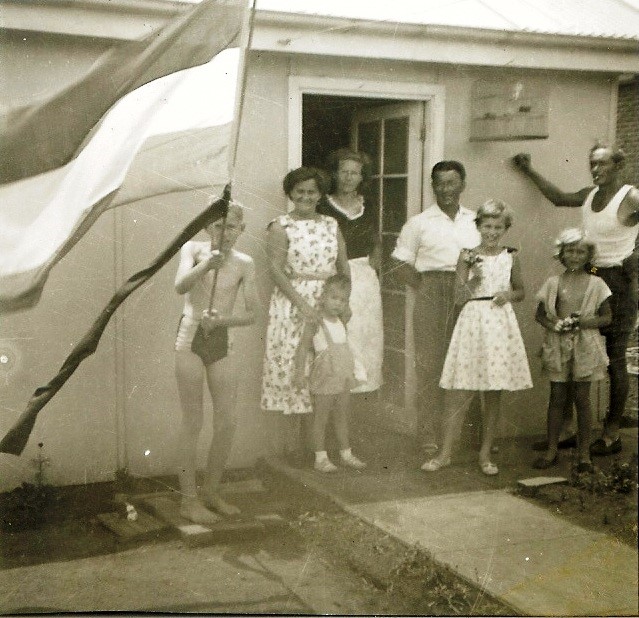 In November 2022 Glen was awarded the Order of Liverpool from Mayor Ned Mannoun – Mayor of Liverpool.
From the accompanying booklet:
Glen is dedicated to raising public awareness and interest in Liverpool's history. He is a long-term member of the Liverpool Genealogy Society and the City of Liverpool and District Historical Society serving as Vice President for two years and President for seven.
Glen has made the long and proud history and heritage of Liverpool more accessible and engaging to the public through curating various displays at Liverpool Regional Museum, Liverpool City Library, Liverpool TAFE, Liverpool Westfield and Collingwood House.
He is also a member of Liverpool City Brass Band, Liverpool Art Society and Liverpool City Men's Shed.
See also:
Author: Jack & Ethel vs. the Ills of Society