Jacob Frans Jozef Carabain, also known as Jacques François Joseph Carabain, was a Dutch-Belgian painter. He was renowned for his Romantic-Realist style, particularly his depictions of cities and buildings. Carabain's interest in Medieval and Baroque architecture often led him to paint busy marketplaces.
Carabain initially studied at the Amsterdamer Kunstakademie, where he painted landscapes, seascapes, and cityscapes. His mentors included Jacobus Schoemaker Doyer and Valentijn Bing. In 1852, he made his debut at the Exhibition of Living Masters. Carabain resided in Amsterdam until 1856, when he traveled around Europe. He briefly lived in Brussels before settling in Schaerbeek, where he specialized in cityscapes and was influenced by François-Antoine Bossuet.
Carabain eventually expanded his subjects to include cities in Italy, Germany, France, and Austria. He also exhibited at the Third and Fourth International Exhibitions in London. In 1880, he became a Belgian citizen, and in 1885, he visited New Zealand and Australia, where he exhibited at the Victorian Academy of Arts. Carabain returned home in 1889 after spending some time in Melbourne.
Between 1894 and 1897, Carabain painted 59 watercolors depicting the old areas of Brussels. This project was commissioned by Mayor Charles Buls, who was concerned about the redevelopment plans being carried out by King Leopold II. In 2011, the Museum of the City of Brussels held a major exhibition showcasing these works.
Carabain held his last exhibition in 1907 and appeared to have stopped painting afterward. Although some sources suggest that he died in 1907, he actually lived for another 26 years and died one month before his 99th birthday. Two of Carabain's children became artists as well: Victor, who also specialised in cityscapes, and Emile, a still-life painter about whom little is known.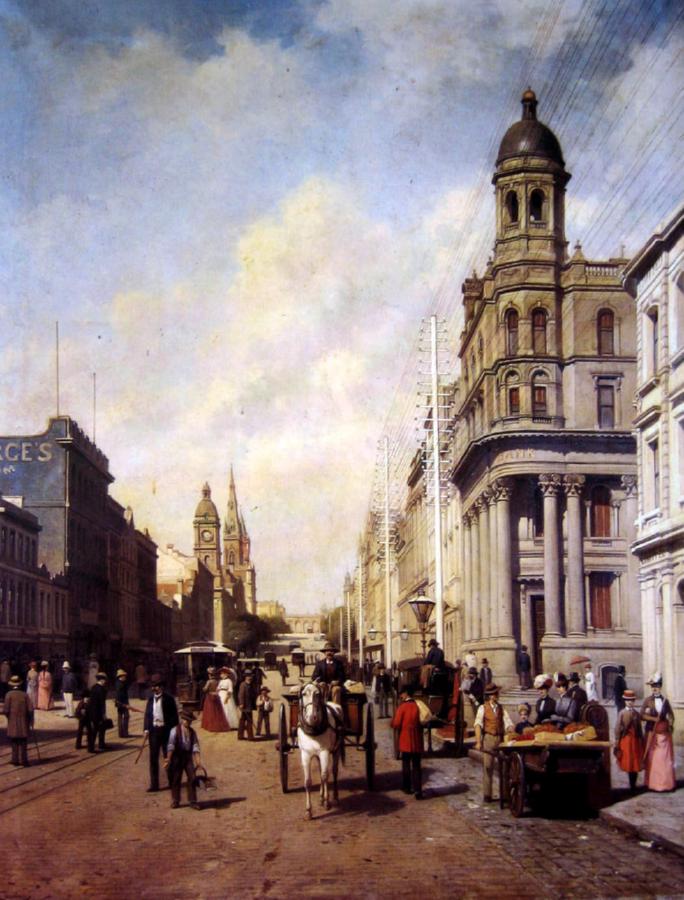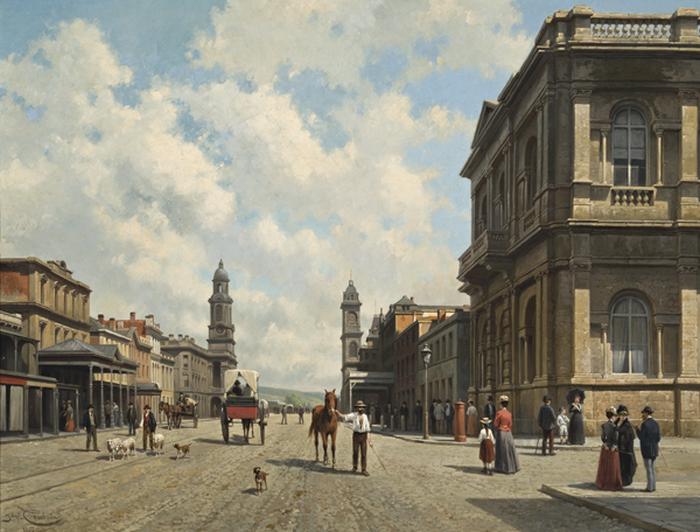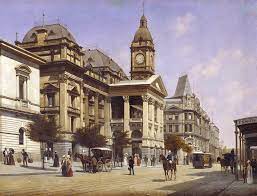 See also:
Jan Hendrik Scheltema Dutch-Australian Painter (1861-1941)
Dutch-Australian painter Henry Leonardus van den Houten
Henri Benedictus Salaman Van Raalte curator Art Gallery of South Australia (1881-1929)