"Je Maintiendrai" is a Dutch-language magazine that was established in Adelaide, Australia in 1957. The magazine was published by the Dutch Australian Association of South Australia, which was founded in 1951 to serve the Dutch community in Adelaide and surrounding areas.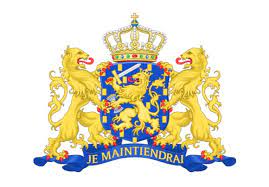 The "Je Maintiendrai" (Ik zal Handhaven) motto represents the Orange family since it came into the family with the princedom of Orange as "Je Maintiendrai Châlons".
The magazine focused on Dutch-Australian cultural and community news, as well as news from the Netherlands and other Dutch-speaking regions. It also featured articles on topics such as history, literature, art, and music.
"Je Maintiendrai" was published on a monthly basis and was distributed to members of the Dutch Australian Association as well as to other Dutch expatriates living in Australia. The magazine continued to be published in Adelaide for many years.
See also:
The invisible immigrants: Dutch migrants in South Australia
Proposal to establish a Dutch settlement in South Australia (1717)