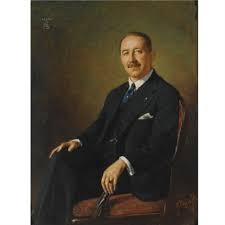 Jonkheer Gerard Frederick van Tets, also known as Jerry van Tets, was a renowned ornithologist and paleontologist who made significant contributions to the study of birds and prehistoric life. He was born on January 19, 1929, in London, England, to Dutch parents, jhr. Hendrik Barthout van Tets, heer van Goidschalxoord, and Thérèse van Heukelom.
According to genealogical records, Jerry van Tets is a descendant of Jacob Pietersz Peerboom – who visited Australia in the Elburg in 1658 – through his maternal grandmother, Louise Charlotte Johanna Hooftman. Hooftman was the daughter of Maria Elisabeth Peerboom, who was a direct descendant of Jacob Pietersz Peerboom.
Van Tets spent his childhood in the Netherlands. Following World War II, he obtained his undergraduate degree in zoology from the University of London in 1952. He then worked as an assistant curator at the British Museum of Natural History, where he focused on the study of bird bones.
He completed two years of national service with the Royal Engineers in England and Austria before emigrating to Canada where he studied at the University of Toronto (1952–54) and the University of British Columbia (1954-1963), obtaining his PhD in 1963. He became a member of the American Ornithologists' Union in 1958.
In November 1963, he married Patricia Anne Johnston in Vancouver, British Columbia, moving shortly thereafter to Australia, where he joined the Commonwealth Scientific and Industrial Research Organisation in the Division of Wildlife and Ecology, now the Division of Sustainable Ecosystems.
In 1974, van Tets became the chief of the Australian National Wildlife Collection in Canberra. He continued his research on birds and also became interested in Australian paleontology, particularly the study of ancient marsupials. He played a key role in the discovery of the Thylacoleo carnifex, a prehistoric marsupial lion.
Van Tets was a prolific writer and authored or co-authored several books and scientific papers on birds and paleontology. He was also an active member of several scientific organizations, including the American Ornithologists' Union and the Royal Society of Canada.
Van Tets passed away on January 14, 1995, in Canberra, Australia, at the age of 65. He was survived by his wife and three children.