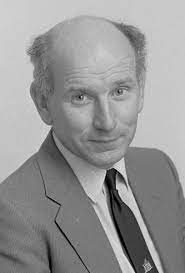 Peter Spyker was a Dutch Australian who served as a Member of Parliament (MP) in the Victorian Legislative Assembly from 1982 to 1992. During his time in parliament, he held various ministerial portfolios, including Minister for Ethnic Affairs and Minister for Consumer Affairs.
Spyker was born ion the 7th of June 1942 in Amersfoort to baker Peter Cornelis Spyker and Cornelia, a factory worker. He migrated to Australia with his parents, brother and sister in 1953. After his education he became a fitter and turner and a trade union official. Later he became further involved in politics and was elected as the MP for the electoral district of Narre Warren North in Victoria in 1982. In 1988, he was appointed as the Minister for Ethnic Affairs in the Victorian government.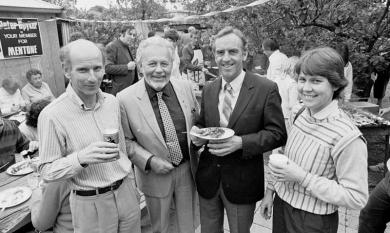 As Minister for Ethnic Affairs (1982–87), Spyker was responsible for promoting multiculturalism and supporting ethnic communities in Victoria. He was also a strong advocate for migrant rights and played an important role in promoting cultural diversity and social cohesion in the state.
In addition to his role as Minister for Ethnic Affairs, Spyker also served as the Minister for Consumer Affairs (1982–87), Property and Services (1987–88), Community Services (1988–90) and Transport (1990–92) all in the Victorian government.
After leaving politics, Spyker remained active in the community and continued to advocate for multiculturalism and social justice.
Peter was made a Member of the Order of Australia (AM) in the 2006 Australia Day Honours for "service to the Victorian Parliament, particularly as a contributor to the development of multicultural affairs policies and as an advocate for consumer rights, health and welfare services, and migrant communities".
He passed away in 2017.
See also:
Peter Spyker joins in an exercise demonstration at an Arthritis Self Help Course
Peter Spyker object to RSL policy
Road safety – challenges and strategies for the next decade 1991