Annemieke Mein was born in Haarlem, in 1944. Her Dutch heritage has had a significant influence on her art. Growing up in the Netherlands had a profound impact on her appreciation for nature and the environment. She spent much of her childhood exploring her grandparents' garden in the Netherlands and later the Australian bush. She developed a deep love for the natural world.
Her family migrated to Australia in 1951, when she was just seven years old. After a short stay in the Bathurst migrant camp, the family moved to Bowral, NSW, then to Brighton in Melbourne, Victoria.
Her father, Lambertus Paesie worked as a dental technician in the Netherlands. He later worked in a variety of jobs in Australia, including as a private chauffer and car mechanic before resuming his occupation as a dental technician. He continued to pursue his interest in sculpture in his spare time.
Her mother, Johanna Paesie, worked as a dressmaker in the Netherlands and continued this work after immigrating to Australia. She was an accomplished seamstress who had a great eye for detail and an excellent sense of colour, both of which would have influenced her daughter's artistic development.
While growing up in Australia, Annemieke continued to develop her love of nature and her interest in art. She began experimenting with different mediums and techniques, eventually settling on embroidery and textile art as her preferred form of expression. Mein's art has been strongly influenced by the Australian landscape and wildlife, as well as her Dutch heritage and her appreciation for the natural world.
Mein's Dutch heritage is also reflected in her use of traditional embroidery and textile techniques in her art. The Netherlands has a rich history of textile art, and Mein has drawn on this heritage in her own work. She often uses techniques such as embroidery, felting, and appliqué to create texture and detail in her pieces.
Despite her Dutch heritage, Mein has spent the majority of her life in Australia and considers herself to be an Australian artist. However, her Dutch roots have undoubtedly had a significant impact on her art and her appreciation for the natural world.
Since the new gallery opened in 2018 she has a permanent space at the Gippsland Art Gallery (GAG) called the Annemieke Mein Gallery Exhibitions are changed twice a year. There will be a retrospective exhibition of her work in 2024, some 200 works are coming back from all over Australia and overseas. At the occasion a book written about Annemieke, by GAG Director Mr Simon Gregg, will be launched.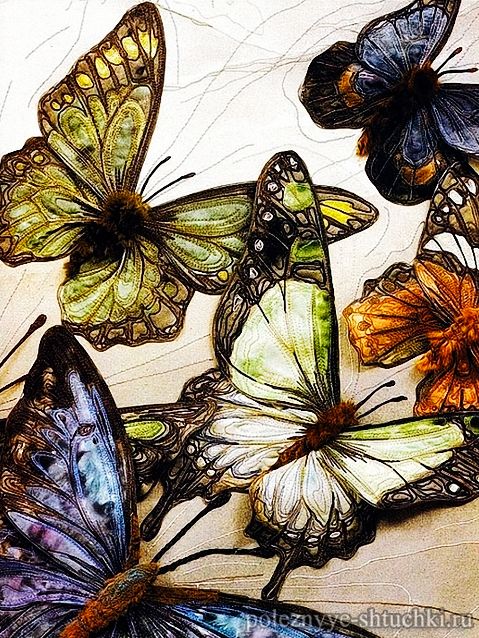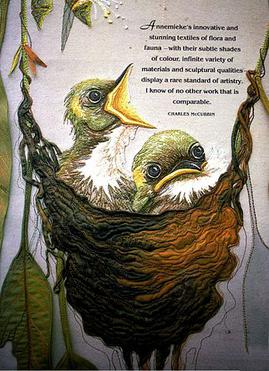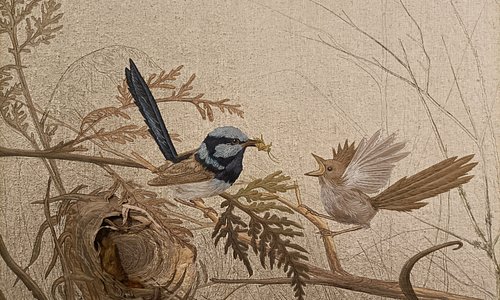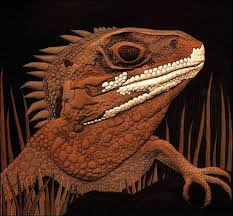 See also: