The history covers three aspects:
The early sporadic contacts between VOC seafareers and Indigenous people in the 17th century
Dutch settlers in the 19th and early 20th century – small number (seee Duyker's book)
Mass immigration in the post -WWII period
The DACC researched the experiences of the post-WWII Dutch migrants in2005 and again in 2017, of post1990 Dutch migrants. Results reported elsewhere in this Digital Hub.
This search form (with id 3) does not exist!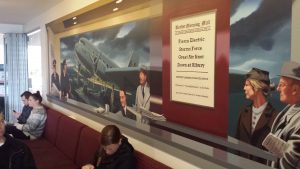 The Uiver Memorial Community Trust – a not-for-profit organisation – is devoted to restoring Albury's Uiver Memorial DC-2 aircraft. In 1934 the MacRobertson Air Race proclaimed itself as the greatest international air race devised, and history has confirmed that bold claim. The aircrews that completed the journey from England to
Read More »