Catherina van der Linden was born on 26 August 1912 in Amersfoort, Utrecht, Netherlands to tailor Gradus Lambertus Johannes van Meegen (1876–1954) and Cornelia Maria Verstallen (1878–1946). She grew up in Nijmegen, Gelderland. On 23 August 1940, soon after the outbreak of war she married Johannes (John) Wouterus van der Linden .
Her first child was born in 1943. Following the war her husband, who had been a Company Secretary, was unemployed and three children were born. Van der Linden reluctantly agreed to emigrate in 1955 after her father's death. The family travelled in the ship 'Johan Van Oldenbarnevelt' and were shocked by the accommodation at both Bonegilla Migrant Reception Centre in Victoria and Woodside in the Adelaide Hills. Their longest stay was at the Glenelg hostel from where Mrs van der Linden returned to Holland in 1958 with the children, vowing never to return. However she decided to reunite the family 18 months later in Adelaide and worked in clerical and nurses' aide positions.
Her husband died on 16 February 1980 at the age of 70.
Below is an article published by the ABC on 23 August 2023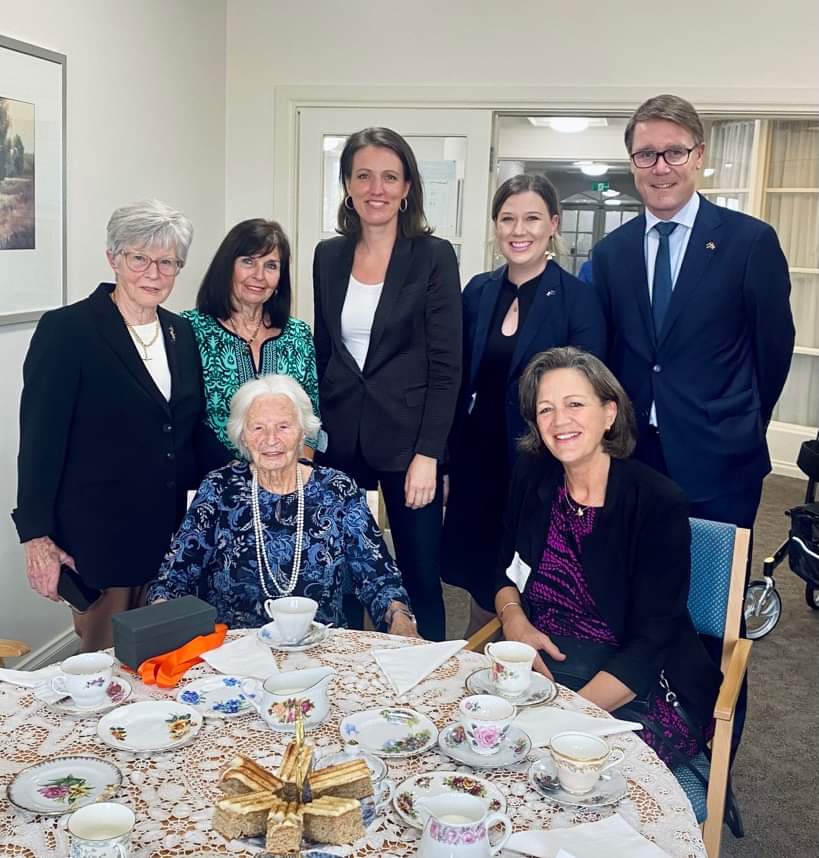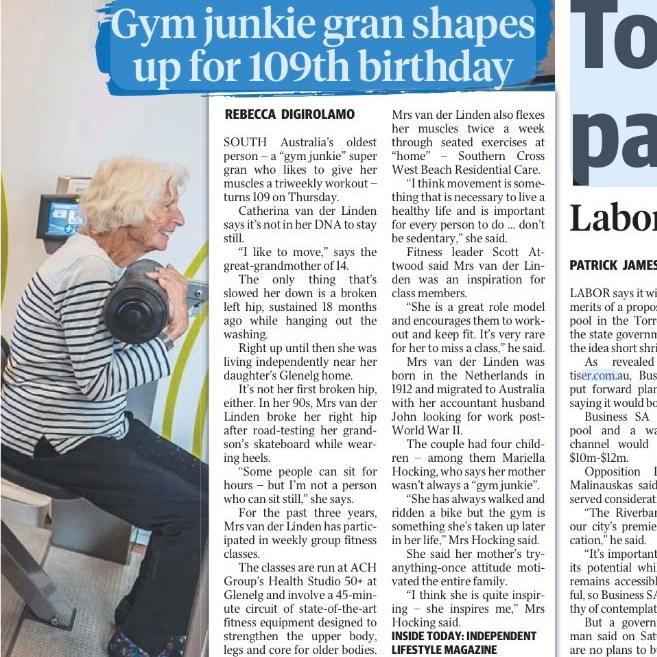 See also: