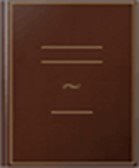 Dr. Henk Overberg was a Senior Lecturer, School of Australian and International Studies at Deakin University, Melbourne and an academic researcher at Victoria College, Melbourne. He specialised in ethnic research and researched the history and culture of the Dutch community in Victoria, Australia.
He is the author of several publications relevant the Dutch immigrants:
· Dutch aged in Victoria, a book published by Victoria College in Melbourne in 1984.
· Dutch in Victoria 1947–1980; Community and ideology, published in the Journal of Intercultural Studies in 1981.
· An article on Dutch Clubs in Victoria,
· He was a contributor to the Australian Dictionary of Biography, where he wrote biographies of two Dutch-Australian figures: Leo Maas and Franciscus Leddy.