Dr Edward Duyker was born in 1955 to a father from the Netherlands and a mother from Mauritius. His mother has ancestors from Cornwall who emigrated to Adelaide, South Australia, in 1849.
Edward's father Herman, was born in Schaesberg, Limburg and emigrated to Australia in 1950 and arrived here on the Moolton. He was joined in Melbourne in the following years by his brothers, sisters and parents.
Edward was a doctoral candidate at the University of Melbourne. He received his PhD in 1981 for a thesis on the participation of the tribal Santals in the Naxalite–Maoist insurgency in India.
After working as a spot welder at General Motors Holden in Dandenong and an RSPCA ambulance driver, Duyker was recruited by the Australian Department of Defence in Canberra in early 1981 and eventually worked in the Joint Intelligence Organization. He left in July 1983 to take up a position as a Teaching Fellow at Griffith University, Brisbane, but ultimately settled in Sydney as a full-time author in 1984.
Between 2001 and 2022, Duyker was an honorary senior lecturer in the School of Languages and Cultures at the University of Sydney. Between 2009 and 2018, he was an adjunct and then an honorary professor at the Australian Catholic University. In 2007, Duyker was elected a Fellow of the Australian Academy of the Humanities.
Using the Dutch and French linguistic resources of his family, he edited The Discovery of Tasmania (1992) which brought together all known journal extracts from the first two European expeditions to Van Diemen's Land.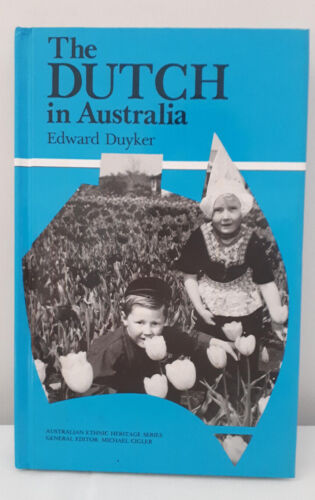 In relation to Dutch-Australian history and culture he wrote:
The Dutch in Australia (1987)
A a number of pioneering monographs on the Dutch in Australia.
Early Dutch Immigrant Naturalizations: An Alphabetical Index 1849—1903
(With Maryse Duyker) Beyond the Dunes: A Dutch-Australian Story,
Netherlandish Family History Sources in Australia: An Annotated Bibliography
(with Hendrik Kolenberg et al.) The Second Landing: Dutch Migrant Artists in Australia
Exclusions and Admissions: The Dutch in Australia 1902–1946
Going Dutch at the National Library
Source: Wikipedia