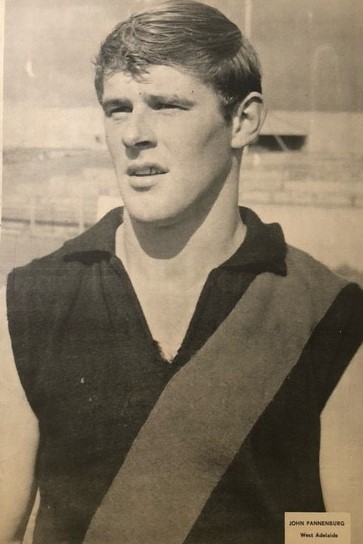 John "Jack" Pannenburg was born in1946 in Arnhem, the Netherlands. His family immigrated to Australia when he was young, and he grew up in Mount Gambier, South Australia.
Pannenburg was a talented footballer, and he joined West Adelaide Football Club in the South Australian National Football League (SANFL) in 1966. He played primarily as an on-baller, known for his strength, toughness, and overhead marking ability. Pannenburg quickly established himself as a key player for West Adelaide, and he played 107 league games for the club between 1966 and 1974. Over the course of his career, he kicked 177 goals.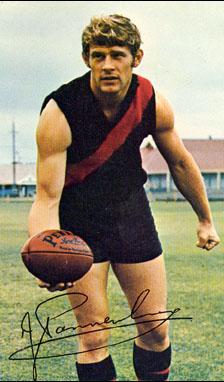 Despite his physical prowess and strong work ethic, Pannenburg initially struggled with his disposal skills, and this limited his impact on games. However, he worked hard to improve his skills, and as he gained experience, his performances improved. Pannenburg was a reliable player for West Adelaide, and he was often tasked with playing on the opposition's best midfielders.
In 1969, Pannenburg was selected to represent South Australia at the Adelaide Carnival, a national football carnival featuring teams from around Australia. He played three games for South Australia during the carnival and impressed with his strong performances.
After retiring from football, Pannenburg worked as a public servant for the South Australian government.
Jack and his wife Toni celebrated their 60th wedding anniversary in 2023. They have 7 grandchildren and 2 greatgrandchildren.
Jack was born in Arnhem.
See also: