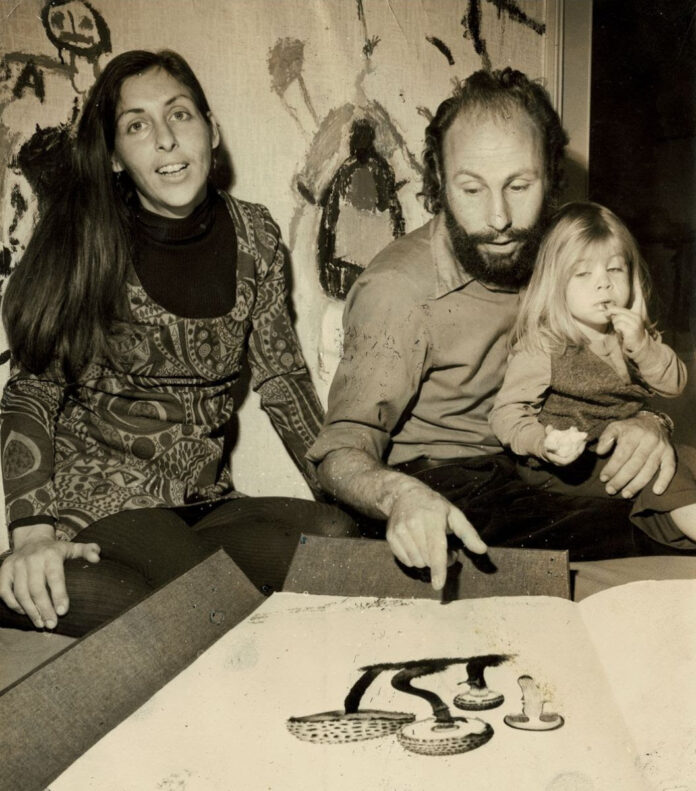 Fred Genis (1934 Amersfoort, Netherlands – 2022 Mullumbimby, Australia) was a Master Lithographer and the first celebrity printer in Australia.
Genis was a partner in the Hollanders Workshop in New York in the late 60's, early 70's, working with artists like Robert Rauschenberg, Willem De Kooning, Sam Francis, Jasper Johns, Larry Rivers and James Rosenquist to name a few.
He then set up a workshop in Holland for 7 years and packed up to move his family to Australia setting up a workshop in Sydney in 1979. He printed editions with John Olsen and Tim Storrier, Brett Whitely and Lloyd Rees, to name a few over a period of 30 years until his retirement in 2007. Lithography requires a unique personal collaboration between artist and printer, he described his part in this highly technical process as being 'like water' – quiescent, fluid, unformed, but able at any instant to show, suggest, assist or even withhold'.
Genis enjoyed a rich, adventurous and fun life together with his wife, Rina and three daughters. He lived in Possum Creek, New South Wales for 22 years until he passed away in 2022 at age 88.
Fred Genis left a major contribution to the art world through his incredible legacy. Many of the works he printed are held in major collections such as the MOMA in New York, the Tate Modern in London, The National Gallery of Victoria in Melbourne and the Art Gallery of New South Wales in Sydney, and many, many more.
See also:
A 2023 exhibition was held at the Lone Goat Gallery in Byron Bay, September 2 – 30, 2023
Young Americans, 1968 – 74 Artists proofs by Fred Genis, Featuring prints by American artists Robert Rauschenberg, John Cage, James Rosenquist, Robert Morris, Don Nice and more