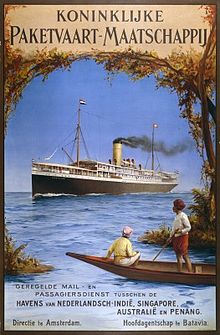 De Koninklijke Pakketvaart-Maatschappij (KPM – Royal Packet Navigation Company – was established in 1888 in Amsterdam, the Netherlands. The company was created by merging several smaller Dutch shipping companies that were operating in the Dutch East Indies (now Indonesia). KPM's main purpose was to provide a regular shipping service between the Dutch East Indies and Europe, as well as between the various islands in the Indonesian archipelago. Over time, KPM became one of the largest and most influential shipping companies in Southeast Asia and the Pacific.
The KPM established its shipping service to Australia through its subsidiary, the Australian-Asiatic Steam Navigation Company (AASN), which was established in 1912. AASN was created to provide regular shipping services between Australia, New Zealand, and the Pacific Islands, using KPM's ships. The service provided by AASN was initially focused on carrying cargo, but passenger services were introduced later.
In 1927, KPM and the British shipping company P&O established a joint venture called the Eastern & Australian Steamship Company (E&A), which operated a passenger and cargo service between Australia and Southeast Asia. The E&A service used KPM's ships for the Southeast Asian leg of the journey and P&O's ships for the Australian leg.
The KPM/AASN and E&A services played an important role in connecting Australia with the rest of the world during the first half of the 20th century, and they were important for trade, migration, and cultural exchange between Australia and Southeast Asia.
During World War II, KPM's ships were used extensively by the Allied forces for transportation and logistics purposes in the Pacific Theater. After the war, KPM resumed its operations, but the Dutch East Indies gained independence in 1949, leading to the company's restructuring and eventual merger with other Dutch shipping companies in the 1960s.
It operated a large fleet of ships during its existence. Some of the notable ships that the company operated include:
Bantam
Both
Celebes
Djambi
Flores
Gorgone
Gorgonella
Houtman
Indrapoera
Le Maire
Nieuw Holland
Nieuw Zeeland
Nusatua
Spillbergen
Tawali
Tawangmangu
Tasman
Tamzine
Tjikandi
Tjikembang
Tjimanuk
Tjinegara
Tjipanas
Tjisaroea
Tjitarum
Van der Capellen
Van der Lijn
Van Heutz
Van Riebeeck
Van Waerwijck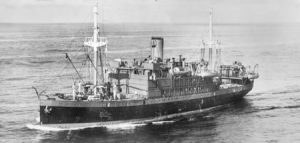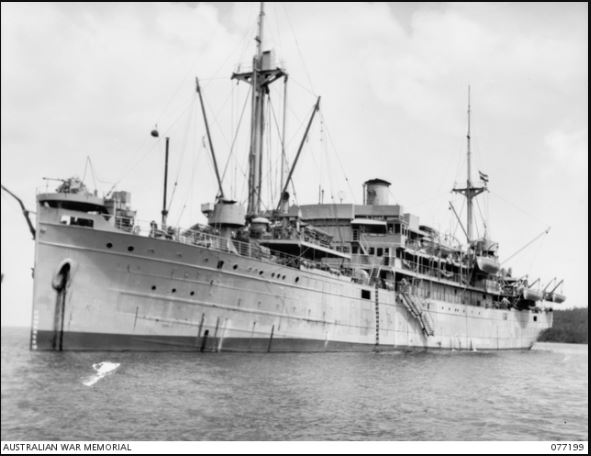 These ships, among others, were used for passenger and cargo transport, as well as military purposes during World War II.
See also:
Dutch merchant fleet delivered major contribution to the war in the Pacific.
Steam Shipping Lines Australia – Netherlands – starting in 1864