New film: "The Survival of Kindness" ( see below)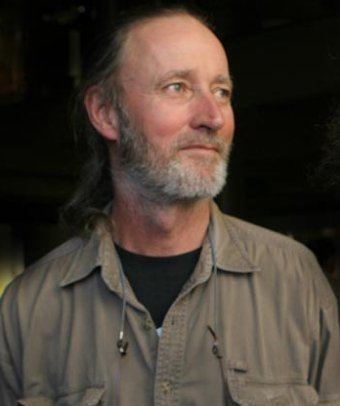 Born 4 May 1951 in Heemskerk. Migrated with his parents to Australia in 1959. He attended the Australian Film, Television and Radio School in Sydney. His started his own film studo Vertigo Productions, based in Adelaide. He has produced several multi-award-winning movies.
Charlie's Country. Charlie, an Aboriginal man who lives in Arnhem Land, in the Northern Territory of Australia, paints tree barks and catches barramundi, all the while feeling out of place in an Australia which is no longer his. He laments the loss of his culture in modern Australia. After his spear is confiscated by the police, who think it is a weapon, he decides to leave his urban Aboriginal community and go back to the bush, his "Mother Country". He falls ill and is rushed to the hospital in Darwin. He discharges himself, then befriends an Aboriginal woman and buys alcohol illegally for other Aboriginal people who are banned from buying alcohol, and he gets arrested. As a result, he is sent to prison. When he gets out, he agrees to pass on traditional dances from his generation to young Aboriginal boys, fearing the loss of their cultural identity.
Ten Canoes. The title of the film arose from discussions between de Heer and David Gulpilil about a photograph of ten canoeists poling across the Arafura Swamp, taken by anthropologist Donald Thomson in 1936. It is the first ever movie entirely filmed in Australian Aboriginal languages. The film is partly in colour and partly in black and white, in docudrama style largely with a narrator explaining the story. The overall format is that of a moral tale.
The Tracker. It is set in 1922 in outback Australia where a racist white colonial policeman (Sweet) uses the tracking ability of an Indigenous Australian tracker (Gulpilil) to find the alleged murderer of a white woman.
Bad Boy Bubby. In an industrial area of Adelaide, Bubby is a mentally challenged 35-year old man who lives in a squalid house with his abusive and religious fanatic mother, Florence. He has never left the house, due to his mother claiming that he will either die of the poisonous gas outside, or Jesus will strike him down. He and his mother regularly have sex, and have no other company except for a pet cat, which Bubby accidentally kills with clingwrap. Suddenly, Bubby's father Harold returns home after abandoning Florence before Bubby's birth. Harold did not know he had a son, but he comes to disdain Bubby, and mocks him for his presumed mental disorder. Harold beats Bubby, and encourages Florence to do so as well. One night, Bubby suffocates his mother and father with clingwrap, and decides to venture outside for the first time
He makes predominantly alternative or arthouse films.
His full oeuvre:
Tail of a Tiger (1984)
Thank You Jack (1985) (TV)
Incident at Raven's Gate (1988)
Dingo (1991)
Bad Boy Bubby (1993)
The Quiet Room (1996)
Epsilon (1997)
Dance Me to My Song (1998)
The Sound of One Hand Clapping (1998) (producer)
Spank (1999) (producer)
The Old Man Who Read Love Stories (2000)
The Tracker (2002)
Alexandra's Project (2003)
Ten Canoes (2006)
The Balanda and the Bark Canoes (2006) (TV)
Dr. Plonk (2007)
Twelve Canoes (2008)
The King Is Dead! (2012)
Charlie's Country (2013)
Most information sourced from Wikipedia
In 2023 Rolf produced a new film: "The Survival of Kindness"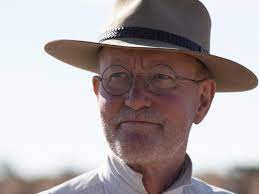 The film, which won the top jury prize at the Berlin film festival, is a dystopian drama with a cool, fierce intensity that explores themes of survival, resourcefulness, and kindness in a world marked by violence, pestilence, and systemic racism.
The film opens with a disturbing scene of masked figures celebrating their claim to contested territory, and it follows the journey of a woman of color who is held captive in a cage and left to die in a desert. The woman, who is resourceful and determined, manages to break free and embark on a journey through a post-apocalyptic world that is marked by atrocities and unspeakable brutality.
Despite the horrors in the foreground, the natural world remains a dominating presence, and the cinematography and score capture the grandeur of a timeless nature. The film is a universal narrative for fraught times, and it expresses meaning through tone and gesture rather than words.
The lead actress, Mwajemi Hussein, who fled violence in Congo-Kinshasa and spent years in refugee camps before arriving in Australia, gives a remarkable performance that captures the stoicism and practicality of a survivor. "The Survival of Kindness" is a powerful and unforgettable film that resonates long after the credits scroll.