This book is a collection of short stories by Henk Romijn Meijer, a Dutch novelist, anglist and essayist who wrote with an English kind of irony.
The stories are partly based on his experience as a teacher of French in Melbourne, Australia.
The title story, Onder schoolkinderen (Among schoolchildren), depicts the daily life and struggles of a teacher in a multicultural school.
The book was first published in 1963 by De Arbeiderspers as part of the Giraffe-boeken series. It was revised and reprinted in 1983 by Meulenhoff. Some of the stories were also included in his later collection Tweede druk (Second edition).
Henk Romijn Meijer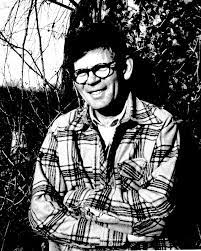 Novelist, anglist and essayist Henk Romijn Meijer (1929-2008) made his debut in 1956 with the short story collection Consternation, later followed by more than twenty collections of short stories, novels and essays. In his novels and stories he used an English kind of irony that seemed to have been tried out in domestic circles. Although he received much recognition for his novels, he was especially praised for his short stories. His best-known novel My name is Garrigue (1983) received many reprints, as did the novella, Leuk dat je nog even langs bent geweest (Nice that you stopped by) uit 1993. Oprechter trouw (Sincerely faithful) was [published in 2001 and was reprinted in 2008.
Bibliotheek voor Nederlandse letteren