In October 2019 Dutch Premier Mark Rutte paid a three day working visit to Sydney. There was an official reception at the State Library of NSW where Premier Rutte received a tour along the various Dutch artifact. For this special occasion the Library put the famous Abel Tasman on display during the reception, where I was able to make this picture of the map. The map was produced based on the measurements take and observations mad by Dutch explorer Abel Tasman during his 1642 and 1644 trips around Tasmania, New Zealand, the South Pacific and north coast of Australia.
The fact that the map is replicated in the stunning mosaic on the floor of the Mitchell library vestibule indicates how important this map is to Australia
A year-long project by the Library's conservator Dana Kahabka revealed hidden details including a drawing of a sea monster that was more like a "frazzled pussycat than a demon from the deep in the seafarer's dream".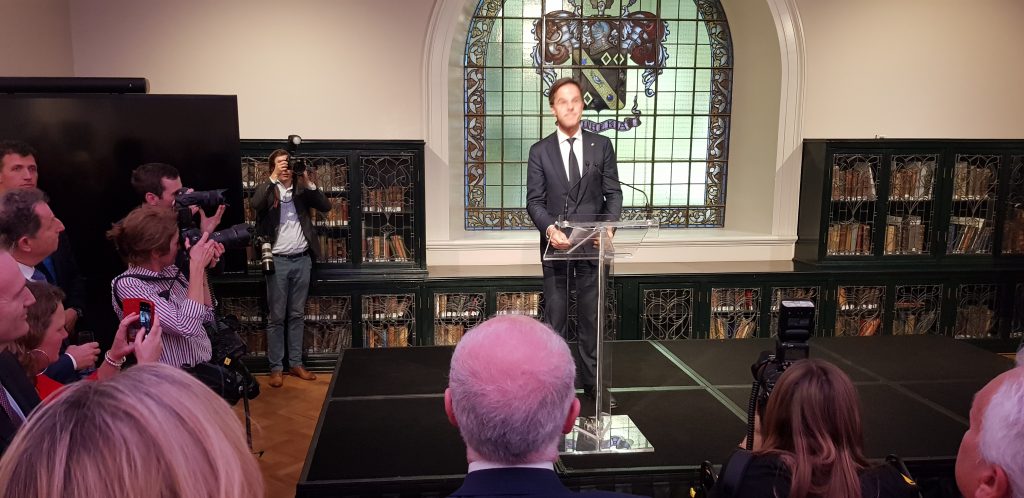 The fascinating story of how the Map eventually came to Australia was again told during the 'Mapping the Pacific Conference' at the Library in March 2022. It is worthwhile reading its travels.
Paul Budde