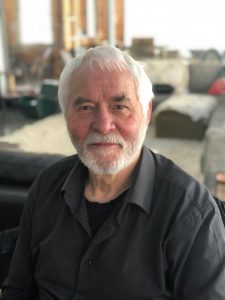 Adrian Mauriks was a Dutch-born Australian artist who was born in 1942 and passed away in 2020. He emigrated to Australia with his family in 1957 when he was still young. His family was involved in the printing business, and Adrian completed his apprenticeship in printing before developing an interest in painting.
In 1965, Adrian travelled to England and Europe with his wife Mary. They spent two years wandering through art galleries, which ignited his passion for art. Between 1972 and 1978, Adrian completed a diploma of arts and a graduate diploma of fine art at the Victorian College of the Arts in Melbourne.
Soon after completing his studies, Adrian moved to Boolarra South, Gippsland with Mary and their four young children. He began teaching at the School of Visual Arts at the Gippsland Institute of Fine Education in Churchill, which is now known as Federation University. Over the next 18 years, Adrian took on many other lecturing positions at several locations, including the University of Melbourne and Ballarat University.
In 1985, Adrian was an artist in residence at Wagga Wagga RMIHE University in NSW for six months. He also occupied one of the guest studios at Stichting Kunst and Complex in Rotterdam for five months in 1985.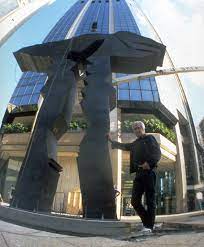 Adrian's early work used stone, steel, or bronze and included the six-metre bronze piece Bird Totem (1988) outside the World Trade Centre and National Bank Plaza in Sydney. He held individual exhibitions at various galleries, including the Irving Sculpture Gallery in Sydney, William Mora Galleries in Melbourne, Robin Gibson Galleries in Sydney, Andres Gallery in Singapore, and Australian Art Resources in Melbourne. In 2007, his work was featured at the Icon Museum of Art at Deakin University in Melbourne.
Adrian's work can be found in numerous public and private collections in Australia and overseas.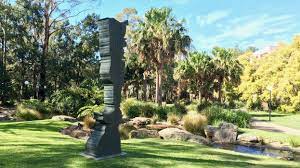 Some of his commissioned pieces include Silence (2001) for Docklands, New Quay precinct in Melbourne, Opus 10 (1992) for the Commonwealth Bank at the World Trade Centre in Sydney, The Oldest Man (1991) for Wollongong University in NSW, and Source (2005) commissioned by the City of Darebin for Bundoora Park.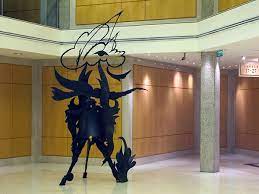 His work is also featured in the Art Bank collection, VCA collection, Singapore Art Museum National Heritage Board collection, Latrobe Valley Arts Centre collection, Mildura Arts Centre, and Macquarie University Sculpture Collection.
See also:
Sculptor had strong work ethic, meticulous attention to detail