Cornelis Vleeskens (1948-2012) was a Dutch-Australian poet, translator, and visual artist known for his experimental and wide-ranging works. Vleeskens arrived in Australia as a Dutch immigrant in 1958, and he spent much of his life exploring themes of cultural identity, politics, and social justice through his artistic pursuits.
Throughout his career, Vleeskens published over 100 works of poetry, many of which were self-published or released as chapbooks and zines. A number of them in Dutch (eg "De Noorderwind", "Vijf Teksten"). Many of his works are typed and stapled together.He was a bilingual practitioner who also translated Dutch poetry into English."Young heroes" is performance poetry from Amsterdam which was selected and translated by Cornelis Vleeskens and Jeltje Fanoy. He also participated in international text art activities such as Fluxus-style exercises and mail art.
In addition to his poetry and translation work, Vleeskens was also involved in various forms of visual art, including performance art and visual poetry. He was interested in exploring the intersections between different artistic mediums and pushing the boundaries of what art could be.
His performance poetry is specifically composed for or during a performance before an audience. In the 1980s he performed in Balmain, Sydney especially in Cafe L'Absurd. Here literary readings were usually restricted to academics, publishers, writers and readers and Writers' Week programs. Later Cafe L'Absurd moved to Newtown and became known as New Partz where it became the centre of Sydney performed poetry and attracted performance and so-called page poets. In Melbourne Readings Bookshop and Mietta's Hotel held a regular Sunday afternoon reading that attracted 200–300 people.
In the 1990s while he was still working, it now was at a very personal level. He was writing some very fine poetry and circulating it among a select group of friends and colleagues. At the same time he had expanded the scope of his work and was actively involved in producing mail art and a body of very impressive Visual Poetry.
Vleeskens was a politically engaged artist who used his work to critique and comment on social and political issues in Australia and beyond. He conducted an empirical survey on the portrayal of Aboriginal culture on Australian postage stamps and related philatelic products, connecting his political and mail art interests.
Overall, Cornelis Vleeskens was a prolific and influential artist who made significant contributions to the Australian literary and art scenes. His works continue to inspire and challenge artists and audiences today.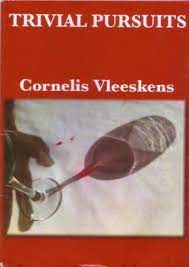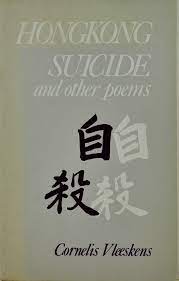 See also