Dutch-born artist Wim de Vos (1947-2018) was born in The Hague and migrated to Brisbane with his family in 1959. Wim's passion for the arts led him to pursue diplomas in Commercial Illustration and Fine Art at the Queensland College of Art, where he received honors in Printmaking.
After his studies, Wim undertook postgraduate professional extension studies in 1981-1982 at the Jan van Eyck Academie in Maastricht, furthering his artistic knowledge and skills. His work as an artist took him around the world, exhibiting regularly in Queensland, interstate Australia, and overseas since 1979.
Wim's artistic repertoire includes drawing, printmaking, painting, sculpture, and Artist books. He is known for his creative use of different media and techniques, which have resulted in unique and eye-catching artworks.
His prints and book have been shown at exhibitions organised by Dutch-Australian art curator Akky van Ogtrop at  among other places the Sydney Art on Paper Fair, Art on Paper Fair in London and the Kunstrai in Amsterdam.
His work is held in public and private collections in Australia, USA, UK, and the Netherlands, including the James Hardie Collection of Rare and Artists' Books at the State Library of Queensland, Brisbane, the Mitchell Library, Sydney, and the Australian National Library in Canberra.
In addition to his work as an artist, Wim was an experienced art teacher. He tought at the Brisbane Institute of Art and the Brisbane Institute of TAFE, and also at Flying Arts Inc and the Mc Gregor Schools. He has toured for Flying Arts Inc and has taught workshops and symposia interstate and locally, including the McGregor Summer and Winter Schools in Toowoomba.
He played with a number of well-known rock bands and Australian singers in many of Brisbane's discos and performance venues. His bands were support acts with such overseas greats as the Hollies, The Beach Boys, The Kinks, Roy Orbison, and Santana, to name a few.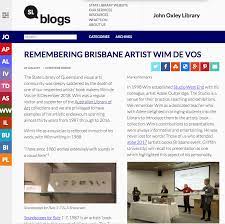 Wim's artistic talent and dedication earned him numerous accolades throughout his career. He has been a judge at numerous exhibitions in Queensland, including the Warwick Art Prize in 2001. His work has also been featured in many publications, such as "Meeting of Creative Minds" in the Courier Mail (2000) and "Printmaking in the 1990s" by Dr. Sasha Grishin.
He was a regular visitor and supporter of the Australian Library of Art collections, and the State Library of Queensland visual arts community was deeply saddened by his death on 8 December 2018. Despite his passing, de Vos's artistic legacy lives on through the many examples of his work that can be found in collections and exhibitions throughout the world.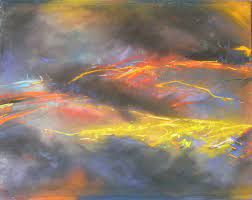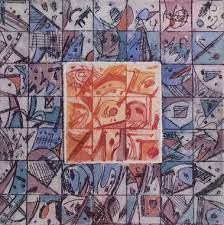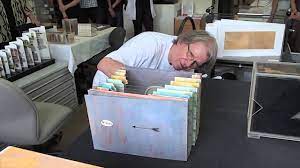 See also: