Augustin Lodewyckx (1876-1964) was a Belgian scholar and professor who made significant contributions to the study of modern languages in Australia. He was born on December 8, 1876, in Booischot, Belgium, the son of Joannes Lodewijckx, a farmer, and his wife, Maria Dymphna Maes. After completing his secondary education in Antwerp, Lodewyckx pursued Germanic languages, French, and philology at the University of Ghent from 1897 to 1902. During his time there, he became deeply involved in the Flemish movement, and his doctoral thesis on the Austrian playwright Grillparzer was awarded the coveted gold medal by King Leopold II.
Lodewyckx then pursued postgraduate studies at the University of Leiden, including work on the great Dutch dictionary, Woordenboek der Nederlandsche Taal. In 1905, he became a professor of French and German at Victoria College, Stellenbosch, South Africa, and held the position until 1910. On January 24, 1910, he married Anna Sophia Hansen in Simonstown. The following year, he was appointed to the Belgian colonial service in the Congolese province of Katanga, where he organised the settlement of Belgian colonists and established a system of education for children of European settlers.
In 1914, Lodewyckx sailed to the United States of America via Australia but was stranded in Melbourne on the outbreak of World War I. His knowledge of European languages was utilised by the wartime censorship office, and after a year as modern language master at Melbourne Church of England Grammar School in 1915, he was appointed lecturer in German at the University of Melbourne when his predecessor, a German national, was dismissed due to wartime prejudice.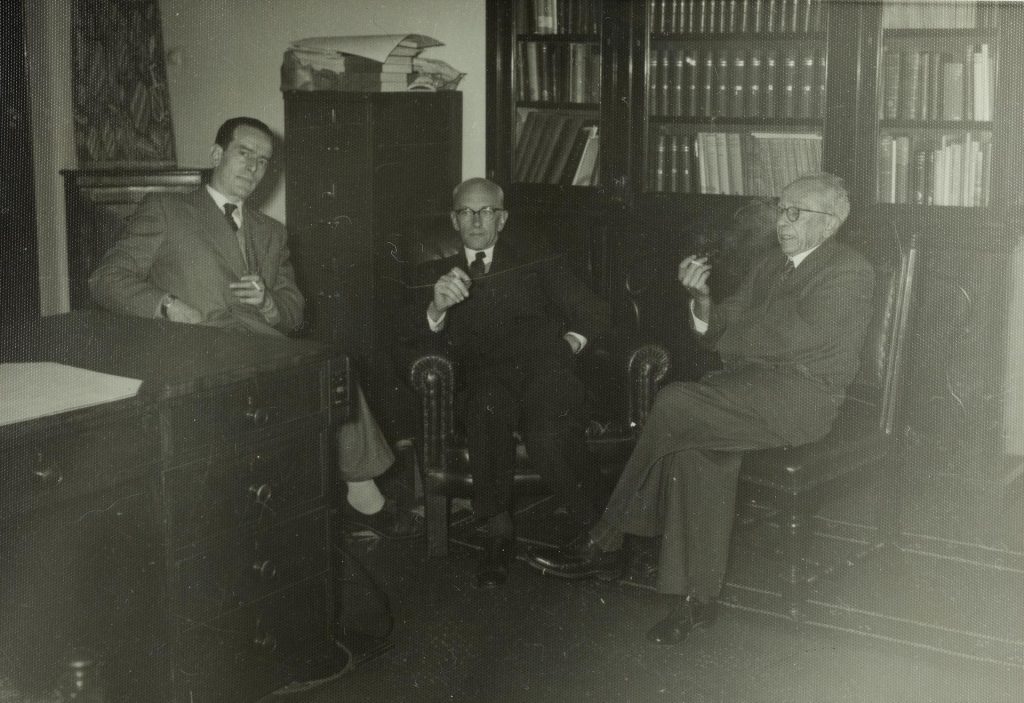 Lodewyckx built up his department with diligence and zeal and was appointed associate professor in 1922. He established a German reading circle, der Deutsche Leseverein.
During his time at the University of Melbourne, Augustin Lodewyckx played an important role in promoting the study of Dutch language and culture in Australia. In 1942, he introduced a university course in Dutch, which was a significant milestone in the history of Dutch studies in Australia. The course was initially offered as an elective subject, but it soon gained popularity and became a major subject within the university's language curriculum. He was writing and producing his own material because textbooks were not available. In 1944, he published a Dutch grammar and in 1946, a literary history for his students. He also introduced Old Icelandic as a university subject in 1944 and continued to teach it at home after his retirement in 1947.
Publications in relation to Australia include:
• Australië waarheen?, with a forword by Prof.Dr. H. van Werveke. Publisher Meppel: Boom, 1950 (4e revised print 1963).
• People for Australia. A Study in Population Problems, with a foreword by Ian Clunies Ross. Published Melbourne: Chessfire, 1956.
Lodewyckx's interests were broad and deep, ranging from philology and the history of Germanic languages within the Indo-European group to demography and patterns of culture. He authored fourteen books and numerous articles in five languages.
Lodewyckx's time at the University of Melbourne marked a turning point in the approach to modern languages, which had previously been taught as dead classical languages. He was known for his strict intellectual exactitude and, together with his distinguished colleague A. R. Chisholm, raised the intellectual and cultural standards of his discipline. Chisholm described Lodewyckx as 'a born explorer, who wandered far afield in both the literal and metaphorical sense', and he inspired generations of students.
In addition to his academic work, Lodewyckx was also involved in the cultural life of the Dutch community in Australia. He was a member of numerous Dutch organisations and societies, including the Dutch Club in Melbourne and the Nederlandse Vereniging Victoria (Netherlands Association Victoria). He also contributed articles to the Dutch-Australian newspaper, "De Hollander."
He was also a translator of Dutch literature into English, and published several translations of Dutch works, including "The Legend of Utrecht" by C.C.S. Crone and "The Adventures of Don Quichote de La Mancha" by Jacobus van Looy.
Lodewyckx died at his Victorian Mont Albert home on September 4, 1964. He was survived by his wife, and his so Karel Axel, librarian of the University of Melbourne, and daughter Hilma Dymphna, translator, editor and wife of Manning Clark, historian.
See also:
Dr. Cornelis Wouters and the Dutch language
Australian Directory of Biography