In the 1950s, Dr. Cornelis Wouters advocated for more attention to be given to the culture of the countries from which many immigrants had settled in Australia, in the country's education system. He argued that this could be achieved by broadening the curriculum to include lessons in languages other than English. He repeatedly emphasised the importance of preserving one's own cultural heritage as a means of enriching Australian cultural and social life.
He did not simply stop at these ideas but took the initiative to organise courses in the Dutch language. One of the first associations to respond to this call was the Dutch Association Neerlandia in Narrabeen (Sydney), which began a series of Dutch language and literature courses in 1971 to prepare students for university entrance exams. A course for adults was also established. The Federation of Netherland Societies provided support and advice for these efforts. The Dutch-Australian Association in Illawarra established similar courses in Wollongong.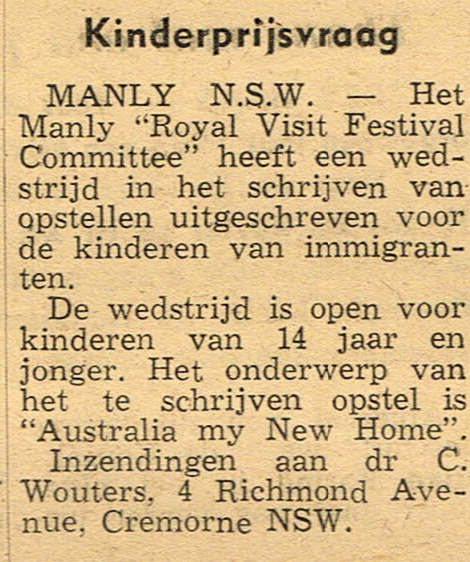 Wouters was also a strong advocate for the teaching of Dutch at universities. In the 1970s, there was a Dutch language course at the University of Melbourne, established by Prof. Dr. Augustin Lodewyckx. In the 1960s, Wouters raised the issue with the Senate of the University of Sydney that the Dutch high school and gymnasium exams provided sufficient grounds for university entrance without requiring additional exams. However, a Dutch language chair was never established at this university, an ideal that Wouters would have liked to see realised before his death in 1978.
In 1965, he protested the neglect of "the language of 140,000 Dutch immigrants who have contributed and continue to contribute so significantly to the development of Australia" at the general meeting of the Dutch Association in Sydney and advocated for the recognition of the Dutch language on an equal footing with French and German.
In the same year the Dutch Australian Weekly started to publish a Dutch language course – written by Wouters – between December 1965 and February 1968.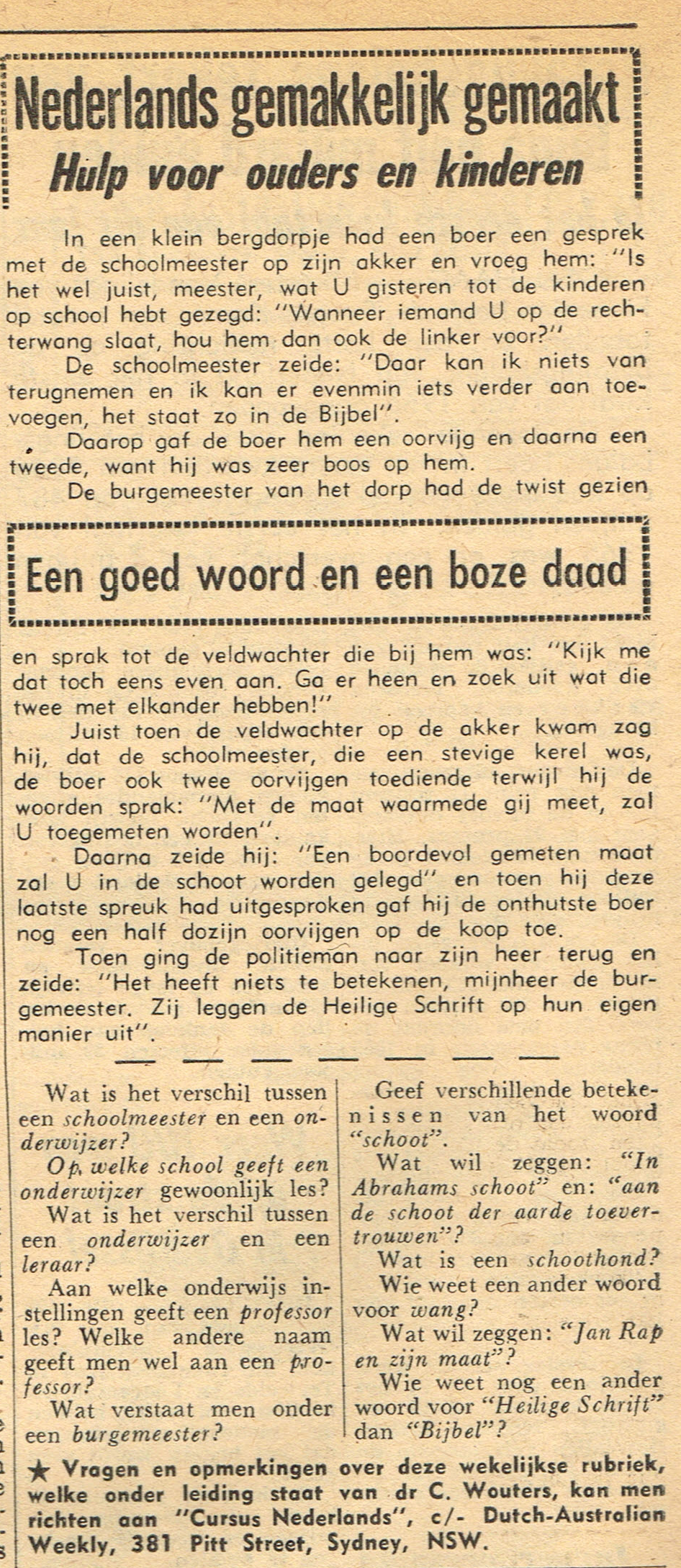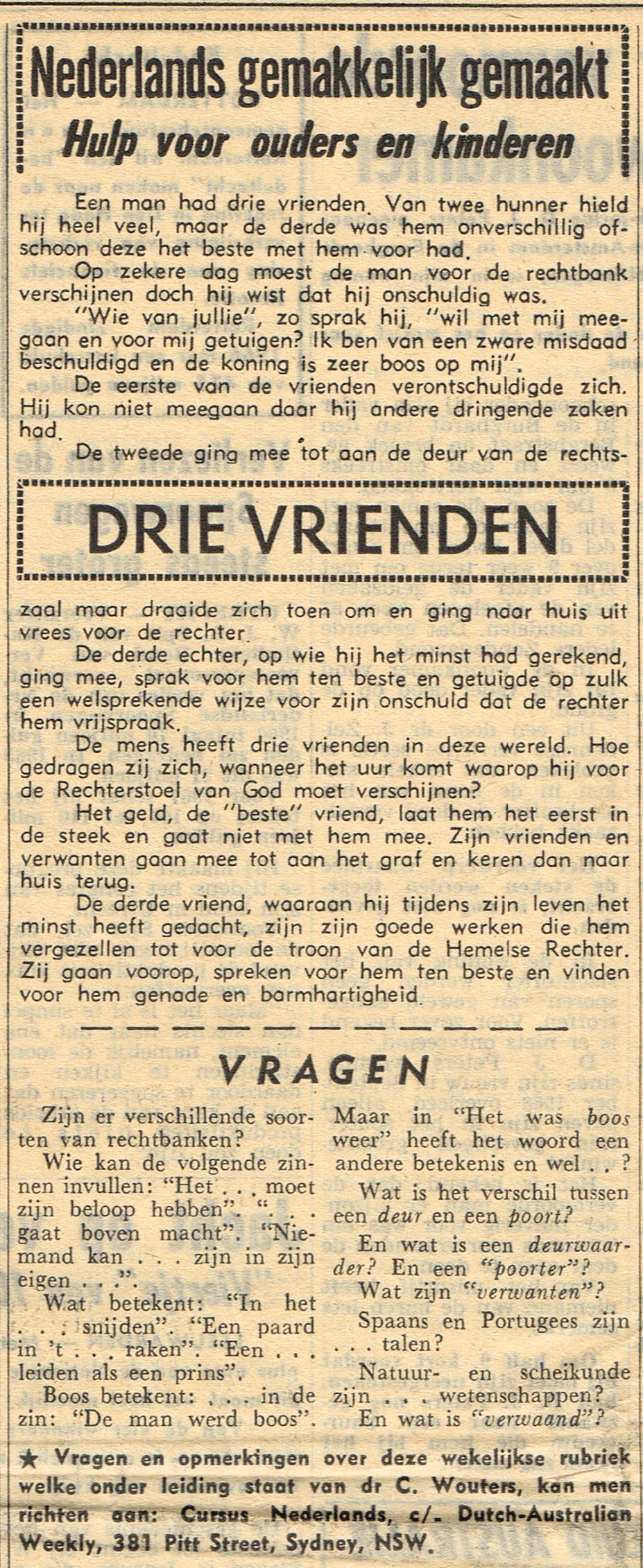 See also article: Dr. Cornelis Wouters, een voorvechter in Australië