William Alexander Christiaan Johannes Wiebenga was an Indonesian-Dutch-Australian geophysicist and artist.
He was born in Benkoelen, Indonesia (now known as Bengkulu, Indonesia) on December 5, 1910. His father with the same name, William Alexander Christiaan Johannes Wiebenga, was a Dutch civil servant. His mother Jeanne Helene de Rochemont was born in Magalang, Indonesian.
Wiebenga completed his early education in the Dutch East Indies and later pursued higher studies in the Netherlands. He obtained a degree in civil engineering from the Technische Hogeschool (now Delft University of Technology) in Delft, Netherlands. He furthered his education in geophysics, specialising in seismology, at the Rijksuniversiteit Utrecht (Utrecht University).
During his career, Wiebenga made significant contributions to the field of geophysics, particularly in seismology. He conducted extensive research on seismic activity and earthquake monitoring in the Dutch East Indies. His work helped improve the understanding of tectonic activity and seismic hazards in the region.
He played a crucial role in establishing the first seismological observatory in Indonesia. He was appointed as the head of the Seismic Survey for the Dutch East Indies in 1938, which marked the beginning of his seismological research in the region. His observations and data collection efforts contributed to the development of seismic monitoring networks in Indonesia.
Bill Wiebenga the artist
In 1937 he married, in Westzaan (Zaandam), Frederika Alexandrina Wempe, a Dutch Indonesian woman. They had two children Alexander (Lex) and Johannes (Hans).
In 1942, during World War II, Wiebenga was interned by the Japanese in a prisoner-of-war camp in Java. After the war, he returned to the Netherlands and continued to work as an artist. He also taught art at the Royal Academy of Art in The Hague.
Following the end of World War II, he migrated with his family to Australia in 1951. He continued his seismological work there and contributed to the establishment of the Australian Seismological Association. He served as the association's president from 1954 to 1955.
In addition to his scientific pursuits, Wiebenga had a passion for the arts. He was a talented painter, blending his scientific knowledge and artistic skills in his works. Wiebenga's artwork often incorporated geological and natural motifs, reflecting his deep appreciation for the Earth's processes and beauty.
During his working life he continued to paint and exhibit his work. He was a member of the Royal Art Society of New South Wales and the Australian Watercolour Society.
Unfortunately, Wiebenga's life was tragically cut short. He passed away on November 18, 1974, in Canberra, Australia, at the age of 64. Despite his relatively short life, his contributions to seismology and his artistic legacy continue to inspire and influence researchers and artists alike.
After his death his wife Freddy continued to be a patron of the arts both in
Freddy (Freeda) Wiebenga is also mentioned , year-on-year, as a donating member of the Art Gallery of NSW
The following article is written by Barbara Newman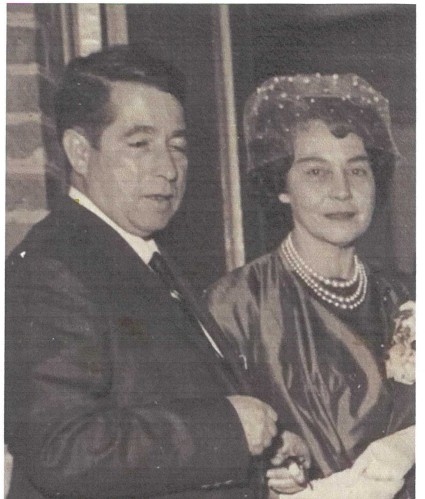 I was married to the elder son of Bill Wiebenga, Lex but I haven't had anything to do with the family for many many years.
William Alexander Christiaan Johhannes Wiebenga was born in Benkoelen Indonesia on 5th Dec 1910. He married Frederika Alexexandrina (Freddy) Wempe on 6/9/37. I believe it was a proxy marriage as he was in Kampala Uganda at the time.
Freddy joined him and Lex their 1st child was born there in 1939. They then went to Indonesia where Bill worked for Shell. He was a geophysicist. During the war Freddy and Lex lived in a compound in Java with other Dutch and English women and children.
A short interview with Freddie by Shirley Fenton Huie for the book The Forgotten Ones, records the following account:
"Freddy Wiebenga was from Medan in Northern Sumatra. Fleeing with her son when the bombs started to fall, she took a train to Kotoraja where she was picked up by Captain Smirnoff and flown to somewhere in central Sumatra. It was a very dangerous trip and they had to land and refuel several times. People stood along the runways and lighted torches to illuminate the airstrips. Eventually they landed in Jakarta and Freddy was taken to Bandung in a little military plane. Her uncle, the Governor of West Java, gave them a bungalow but it was all too late. The Japanese took over almost immediately and she was arrested and put into Tjihapit camp. She spent a year there before she and her son were taken to Banju Biru in a 'blinded train' and put into the old stone-wall jail – Banju Biru 10/11. A terrible place full of rats and cockroaches with only hard planks to sleep on, there was only one area for the women to wash – a big open tank. The Japanese guards stood around watching the women at their ablutions. The horror has wiped out most of her memories but she remembers a plane flying over, dropping pamphlets to tell people to keep their courage up because the war would soon be over."
However, the misery was not yet over as at the end of the war, many camps were attacked by militants in the rising Independence movement and many prisoners were rescued by the incoming British and Ghurka forces.
I don't know where Bill was but after the war they went back to the Netherlands for several years where their 2nd child Hans was born.
They came to Australia in the early 50s. Bill worked for the Bureau of Mineral Resources. They lived in Sandringham and were friends of Len French, Roger Kemp, Vincas Jomantes and Jan Senbergs all of whom were practicing artists and became very successful.
Bill was painting and was included in local exhibitions and I think he had a one-man exhibition in Canberra. He collected a lot of art works particularly artefacts from New Guinea where his job with the Bureau took him.
Papers published by William Wiebenga:
The Development of Hydrogeology in Australia
Empirical Relations in Properties of Unconsolidated Quartz Sands and Silts Pertaining to Water Flow
National Library of Australia: Biographical cuttings on William Wiebenga, artist, containing one or more cuttings from newspapers or journals.