Dr. Wouters did not shy away from controversial issues. He refused to swear allegiance to the Queen during his naturalisation ceremony, instead he was allowed to swear on the Bible, something that since that time has been accepted by the Australian Government. He advocated for equality for migrants within various Australian laws and he successful advocated for emigrants not to be called up for conscription. Rather that trying to hide your native language he strongly advocated for emigrants to keep up their language as the most critical part of their culture. He tireless promoted the teaching of the Dutch language at schools and universities.
Letter to the Editor
The many 'Letters to the Editor' provide a good indication of his active advocacy activities.
The are all from the Dutch Australian Weekly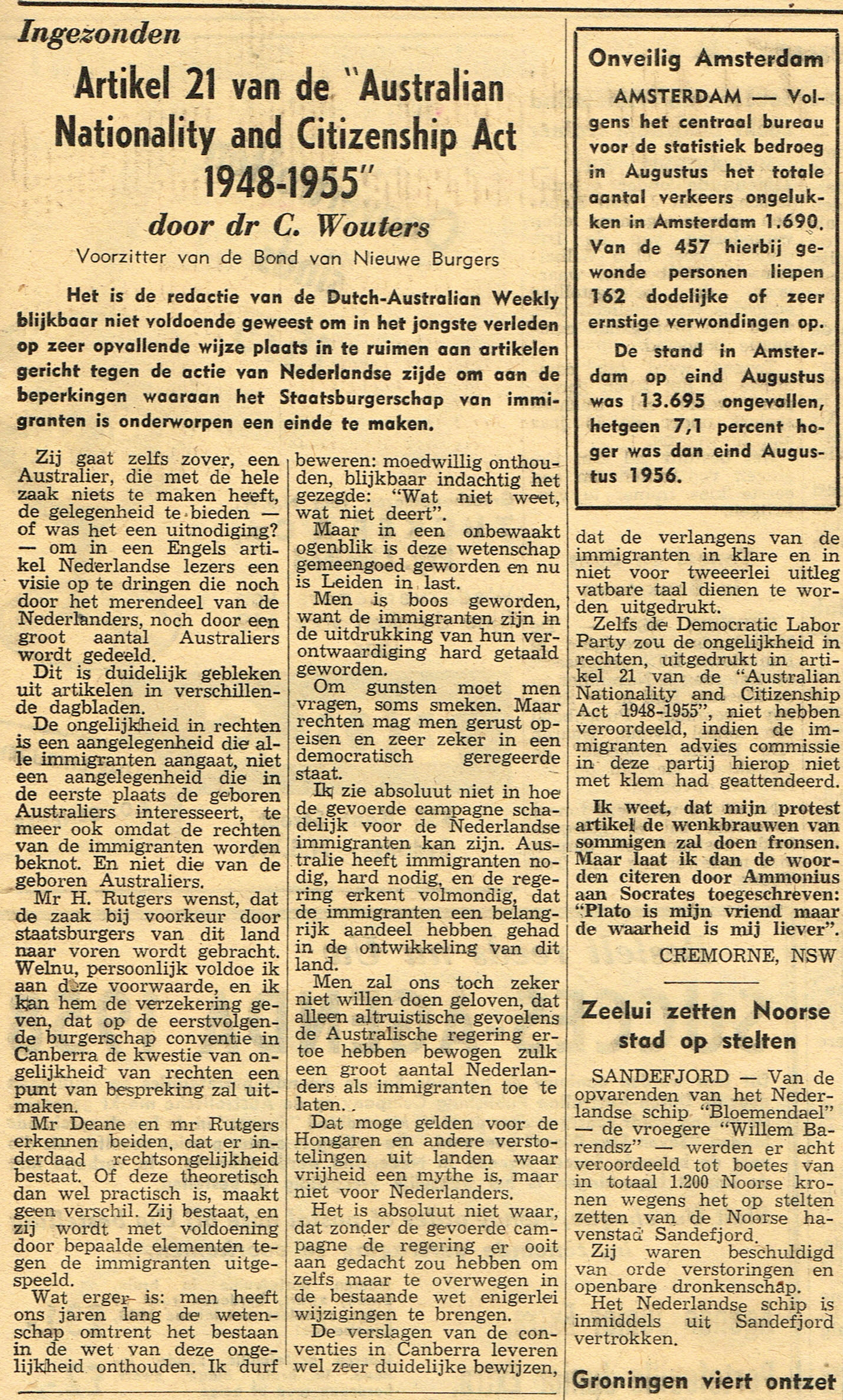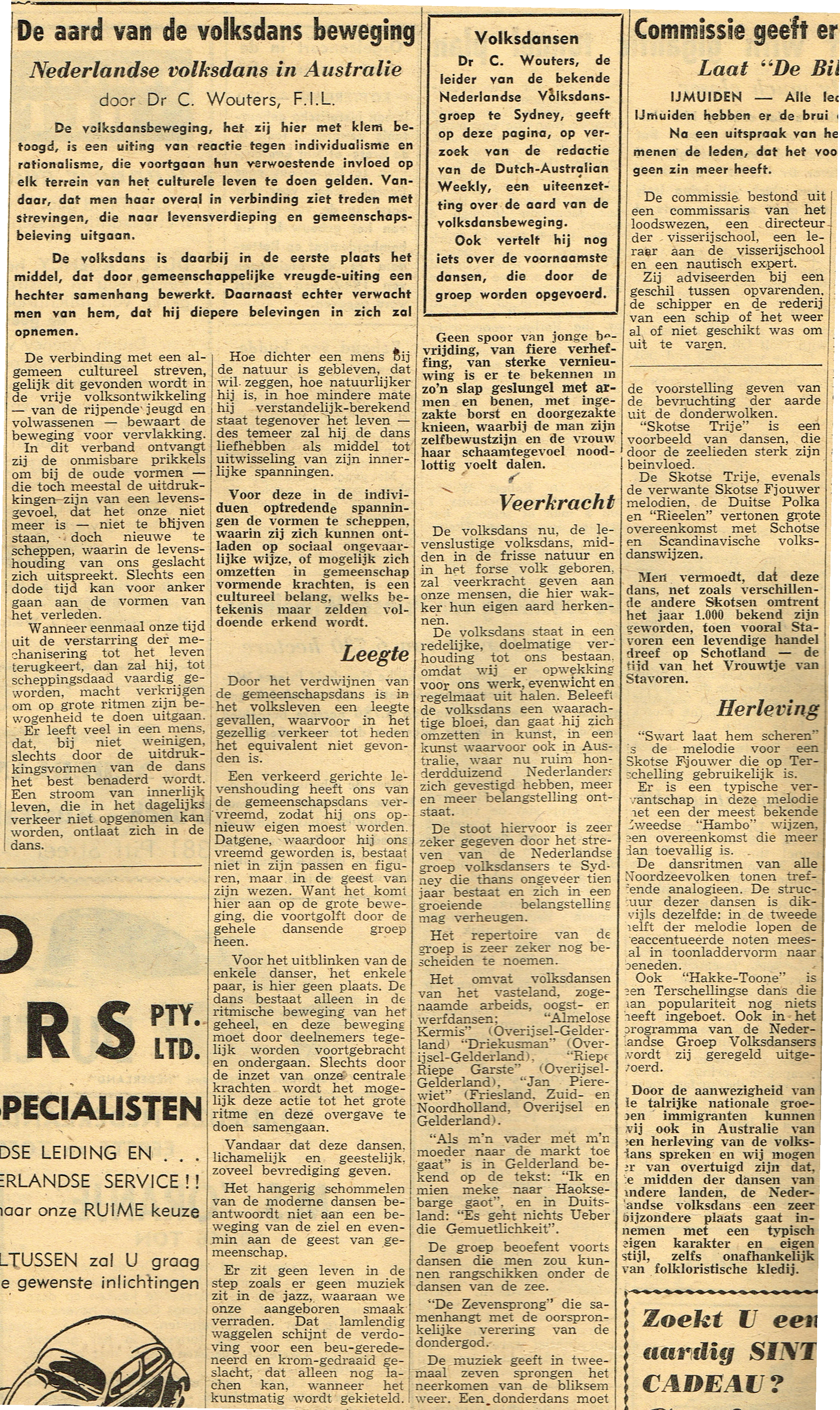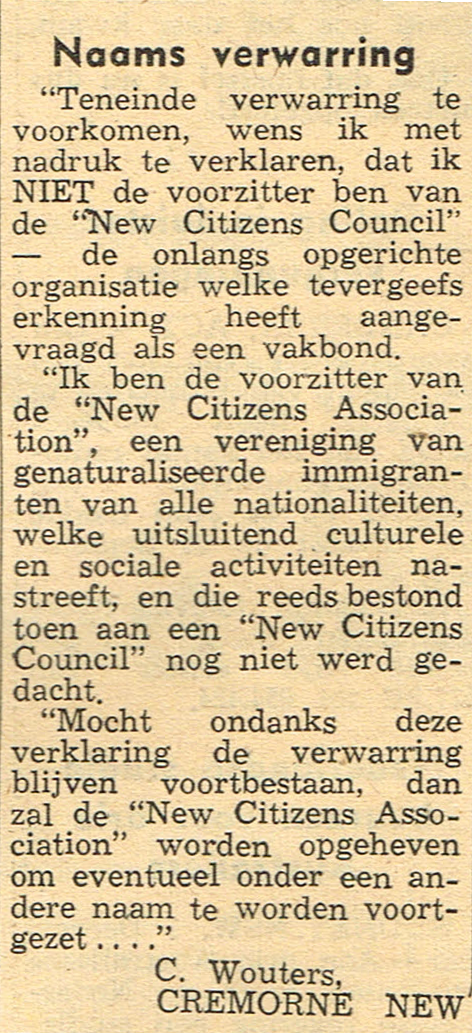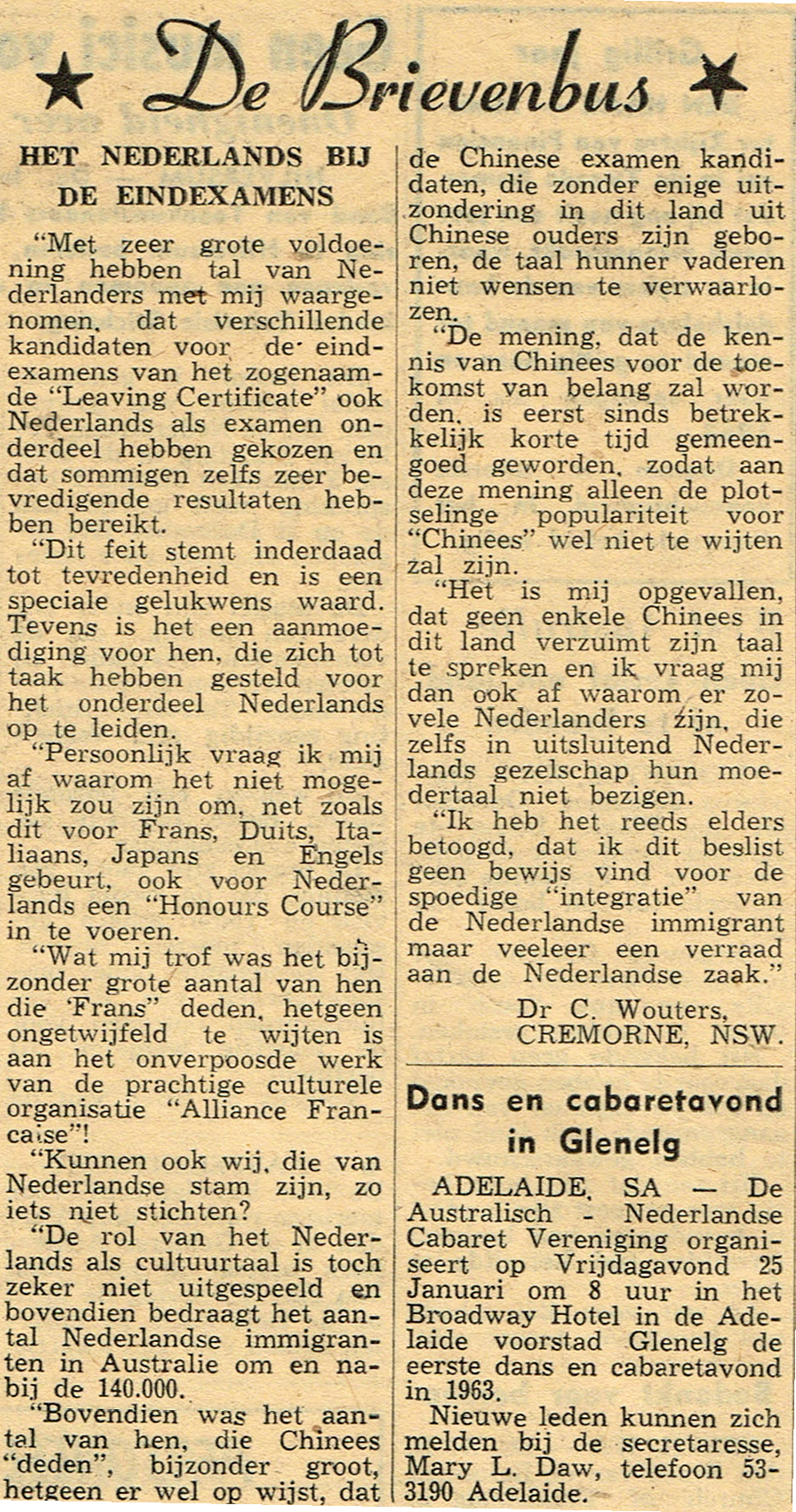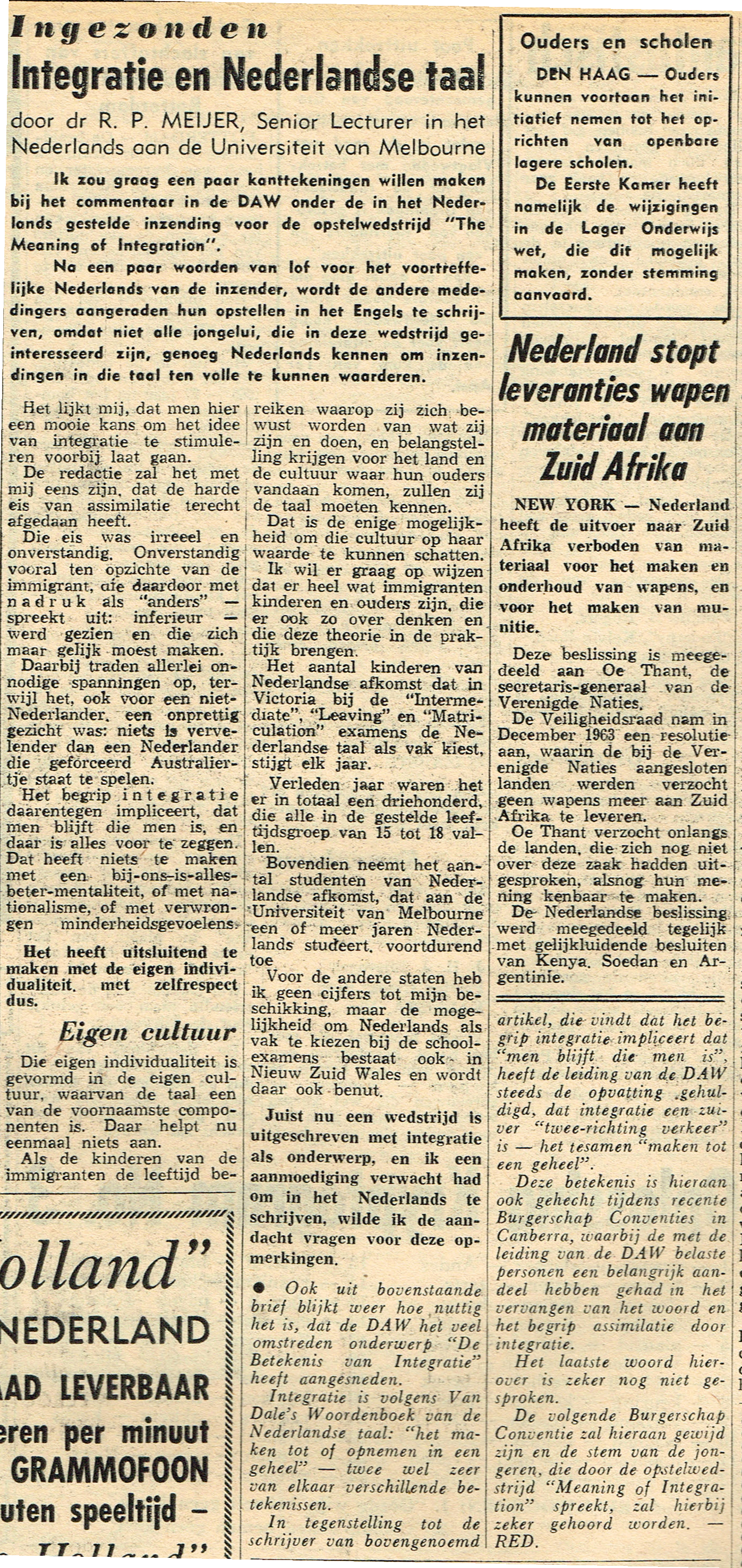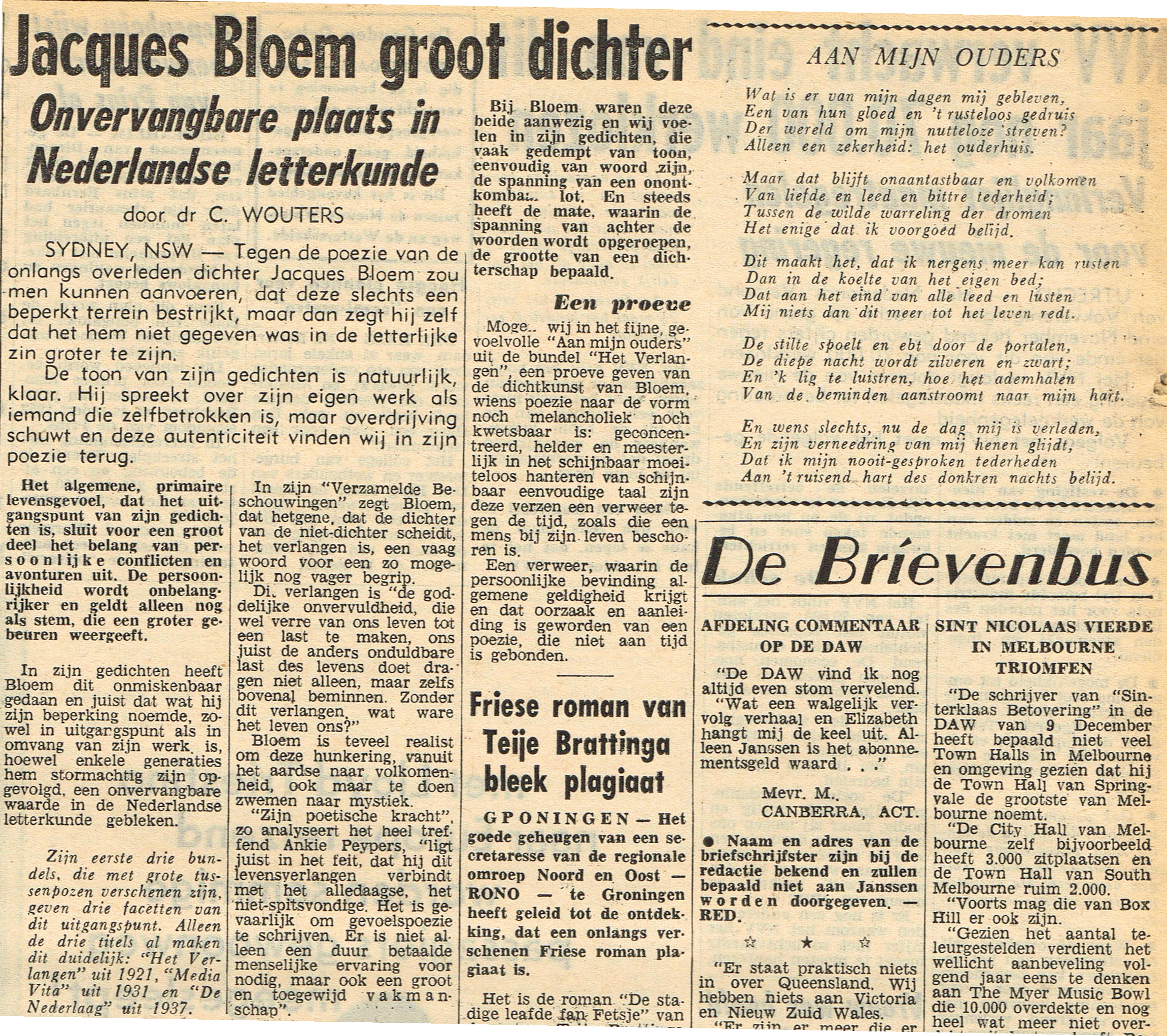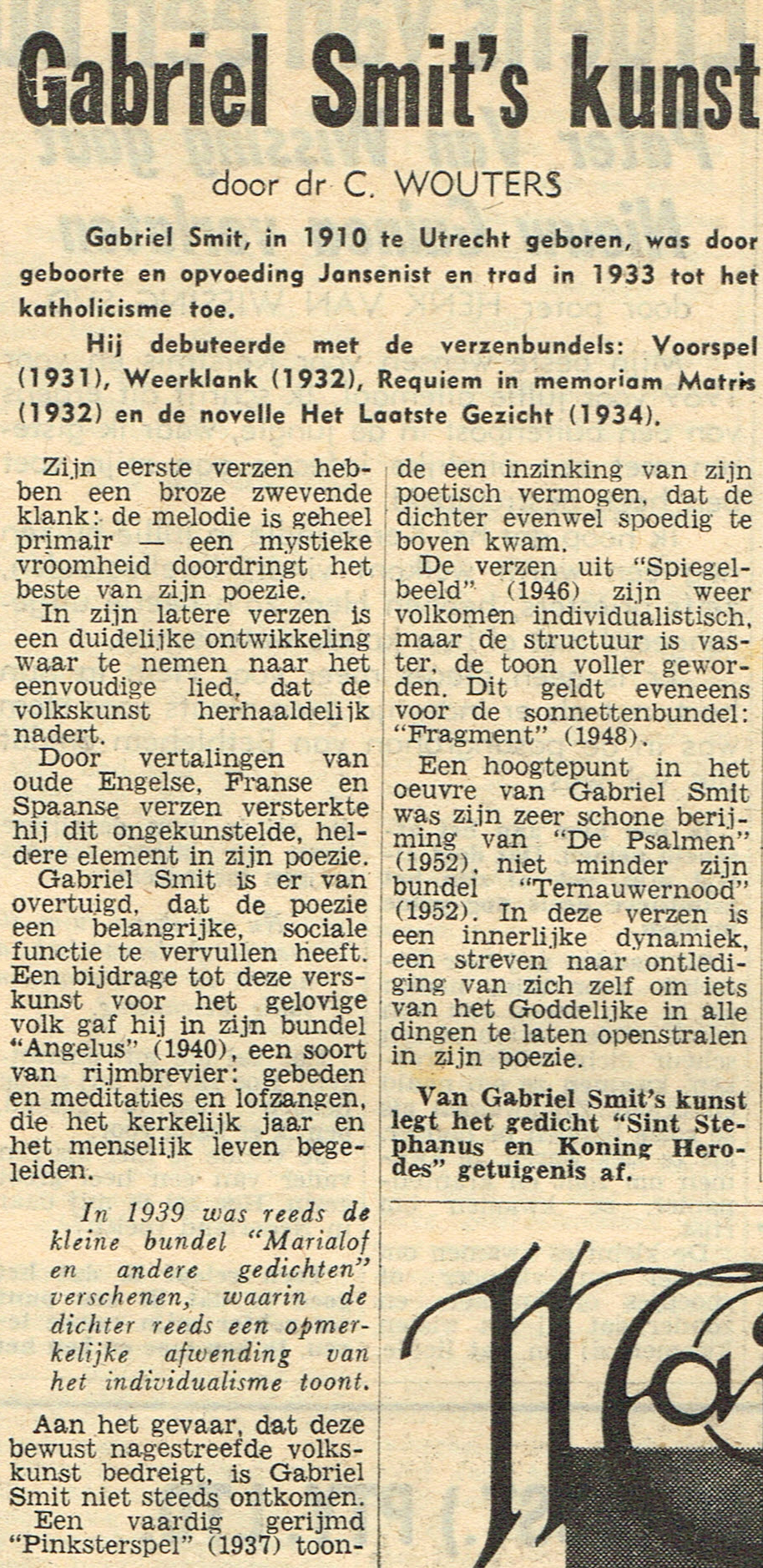 Articles and Poems by Cornelis Wouters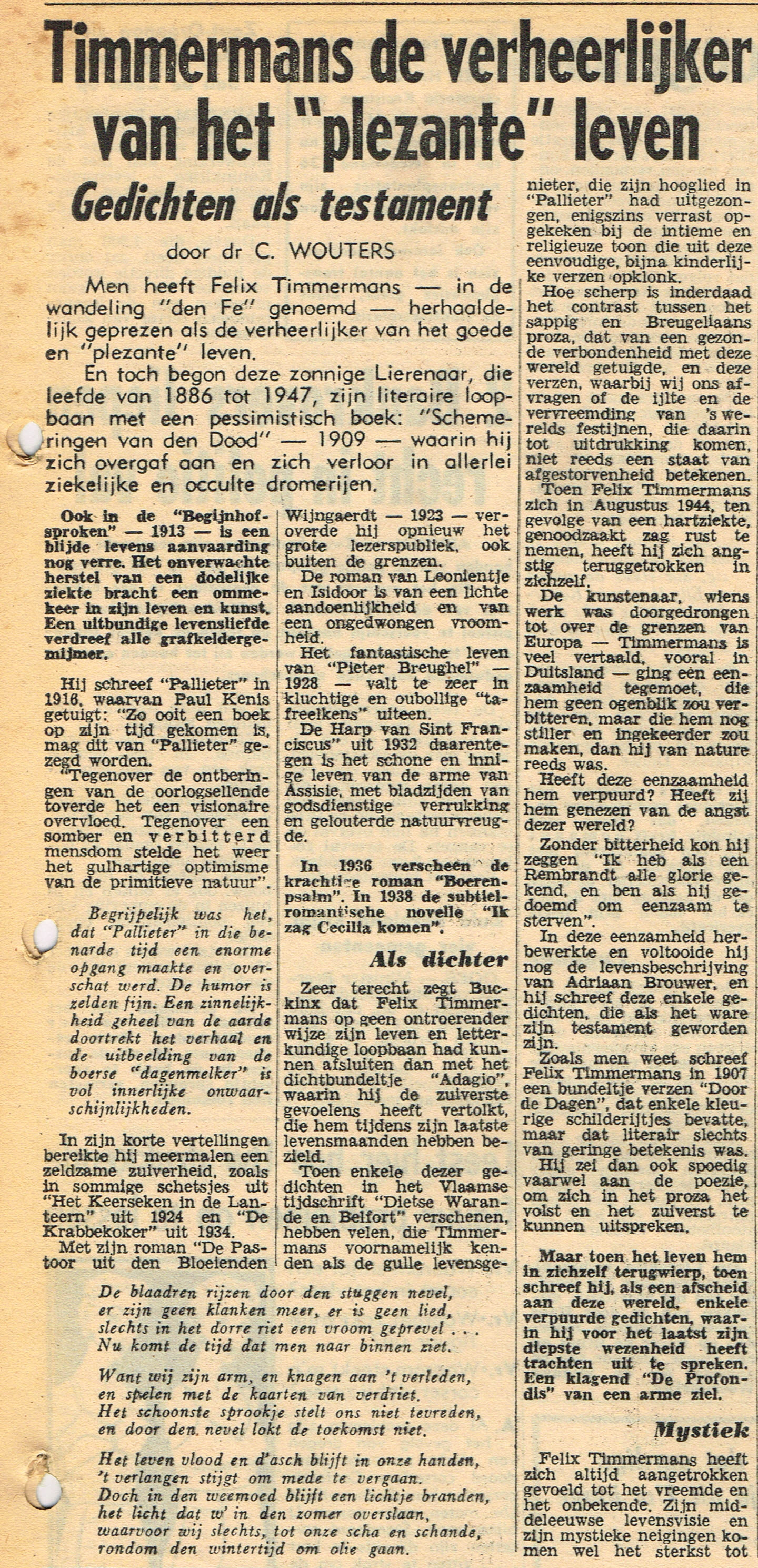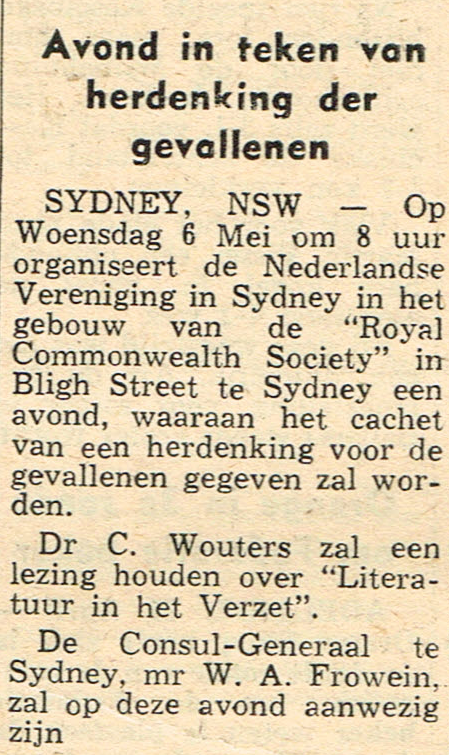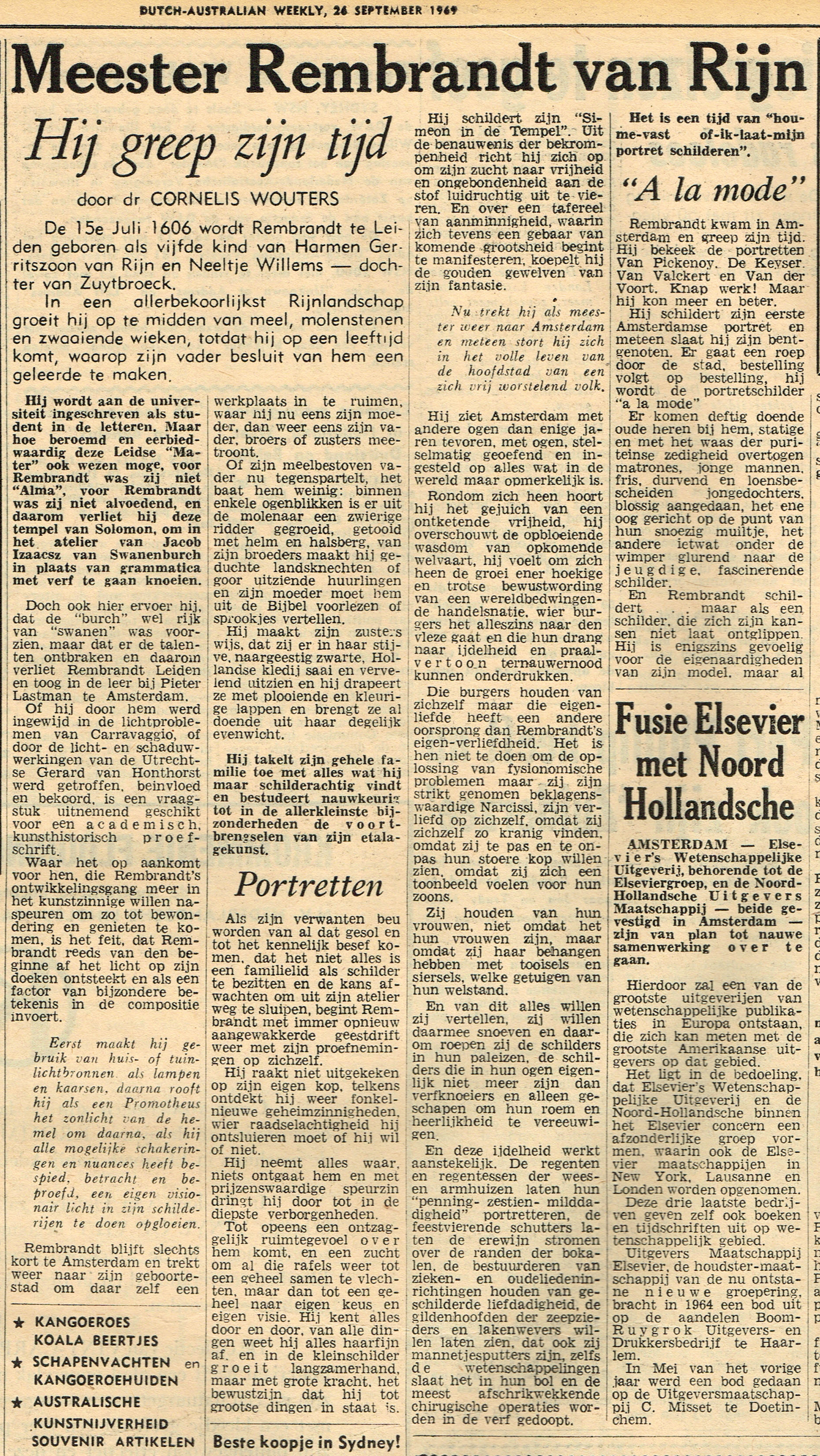 Other articles