My recollections about the history of the Dutch language programs on SBS-Radio.
Theo ten Brummelaar.
As shown in the title these are my personal recollections. It is therefore possible that the exact historical facts vary in minor detail with my recollections. After all I left SBS-Radio in 1993 and I am writing this in 2016
In the early seventies, several public radio stations started broadcasting to selected audiences. Especially in Melbourne. Some of these stations broadcasted in the so-called ethic languages and some had a distinct political nature. Australia had a Labor Government and Al Grassby was the Minister for Immigration. He also became known as the father of Multiculturalism. Promoting the idea of integration (but retaining your culture) was beginning to be understood and took the place of 'assimilation' which required losing the cultural background and adopting the Australian Way. Al Grassby, by the way had had some contact with Dutch educated Agricultural Engineers in the Riverina where he lived. He always spoke with a certain respect about these encounters. On his instigation, the Department of Post and Telecommunication arranged for some ethnic broadcasts to commence in Sydney. It was understood that this was one more way of getting the 'New Australians' to understand their country of choice. The Greek language went to air in Sydney in 1975. The radio station went under the name of 2EA, (2 for NSW, EA for Ethnic Australia) Of course once the Greeks were on air other language groups wanted the same privilege. The Dutch formed a little group which, with the assistance of the Federation of Netherlands Societies, started to lobby for air time.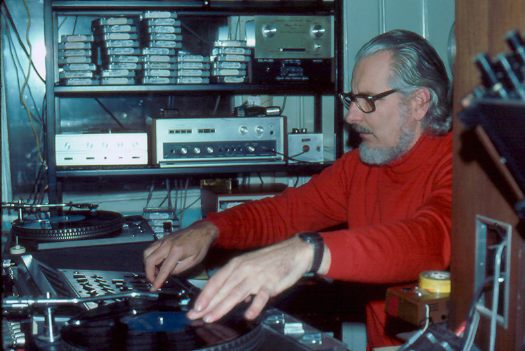 The first Dutch language program went to air in June 1976. It was produced by a small group of people in a makeshift studio in an old church building in Balmain with an Australian technician Mr. Ross Saunders. Who was very patient and helpful but did not speak Dutch. This made the whole process a little more complex. The complete program was prerecorded and broadcast on Sunday morning and repeated on Monday morning. The producers were as I recall, Flip van Eewijck, Hans van der Berg, Ries Hovius (they all had had radio experience before they migrated), Mijntje Hage (Journalistic experience) and two more people of whom I can't remember their name, but they announced themselves as 'Jaap and Jaap'. The production of the program was of course primitive as the group had no recent experience and the availability of broadcast material – music and news – was extremely limited. Recorded music had to be taken off LP's taken from the Netherlands during migration. The records were old, but the music was of the type that people associated with their youth. The program was very well received. The only very up to date news was the 'Sport-news'. Ries Hovius was a regular listener to the shortwave programs of Radio Nederland Wereld omroep and he produced a very good sport section for the very first program. He managed to do so for the program for the next twenty-five years.
The one hour broadcast started with a little rendition of the first line of 'En-dat-te-me-toffe-jongens-zijn' followed by the announcement: "U luistert naar Radio Oranje". Undoubtedly a reference to the broadcasts from England during the WW2 to the people in the occupied Netherlands. Did these first 2EA broadcasters feel they lived in a suppressed situation as newcomers to Australia?
The Ethnic broadcast on 2 EA were supervised by Ms. Jenny Looman and her assistant Mr. David Mapstone from the Department. In the beginning, little influence was noticed. However, after a while the Department began to dictate some basic rules for the programs.
The programs should:
Assist new settlers in finding their way in Australia.
Make new settlers feel at home in their new country
The programs should not promote Nationalism of the country of origin. No National Anthems without special permission.
The programs should not have a political or religious bias.
It was not long before the announcement "U luistert naar Radio Oranje" disappeared.
People in the group took turns to produce a program under some guidance from Flip. Each had its own interpretation of what was required. Jaap and Jaap produced some nostalgic programs, Mijntje made a more modern informative program. The group obviously had to make assumptions on the needs of their audience. In the beginning, it was mainly the novelty of hearing your own language which satisfied the audience. The songs you remembered, the humor which was a little different from the Anglo-Saxon version.
In the month after the first program the group increased. Gabriel Moens (Secretary of the Ethnic Communities Council) would represent Flemish listeners together with Father Aerts (A Jesuit attached to a Catholic High school). I joined the group as I had experience in broadcasting as the Australian correspondent of the NCRV in the Netherlands and because I represented the board of the Federation of which I was a member. Also, joined now were Henk Beugeling (bus driver but well known for his work in the Dutch Social Clubs) and Hilde de Vries (Secretary KLM), Helen Koevoets and Joop Mul (Primary schoolteacher). Later again we were joined by Anky Schleebaum (Psychiatrist) and we received contributions by Eve ten Brummelaar. A very varied group. Each contributing his/her own views on the contents of the program. The group worked in a very democratic way all respecting the other's point of view.
I produced my first program in September 1976. It caused a little stir. I had recently been in the Netherlands and had imported some very new music. (o.a. Boudewijn de Groot, 'de eenzame fietser') Contents and language were very different from the language we spoke when we left the Netherlands. We began to realize that our use of the Dutch language had evolved differently from the way it evolved in the Netherlands. Some of the group liked to stay with the old, some liked to be 'modern'. This caused some argument.
By the beginning of 1977 the disagreement in the group needed mediation by Ms. Jenny Looman. Flip, Coordinator of the group, saw himself as the ultimate arbiter on what was the content of the program. He wanted producers to supply him with the list of content and he reserved the right to veto. This was felt by some to be unnecessary censorship. After all there were rules. We should work within the rules, but we should be free to put our own stamp on the program. Unfortunately, that position was unacceptable to Flip and he resigned. Hans van den Berg became the Coordinator appointed by Ms. Looman. However, he left Australia suddenly. I was then elected as Coordinator.
Next, we stopped rebroadcasting the Sunday program on Mondays. Instead we recorded a new program for the Monday. Both programs were relayed to Wollongong and Newcastle. It required more work, but in this way, the members of the group could produce more programs and gained more experience.
Meanwhile the Federation had provided some money for buying necessary equipment in the form of some microphones and a tape recording deck. Philips gave us a very helpful discount. Most of the members of the group also had some privately-owned equipment. The Department paid for the use of the studio. However, the members of the group worked completely on a voluntary basis. Each program would take at least the equivalent of two full days of preparation, including traveling to and from the 'studio'. Recording took place on the Saturday for Broadcast on Sunday and Monday. The lack of up to date information, research material and recent recorded music became more and more limiting.
As we broadcast on Sunday morning we decided to end our program with a five minute 'meditation'. These were alternatively produced by a Catholic Priest and the Minister of the Uniting Church Dominee Uidam.
The group now settled into a pattern. Each member broadcast about once a month and gave his/her own taste to the content. Henk and Hilde produced a series of programs highlighting each of the Provinces. Jaap and Jaap for a while played requested music. Joop gave an accent to language and I tried to follow trends in the Netherlands. Ries apart from his 'sport news' also started a series of talks of the history of the people of the Netherlands. This soon became one of the most popular program items.
At about this time the Department decided to provide $75 per program to the group. The Dutch group resolved to distribute the money in proportion of the contribution. Each part of a program gave a certain number of points to its producer – depending on the effort required to produce the item -and at the end of the month the money was divided in proportion to the points gained. This system worked for many years and was only superseded many years later when SBS started paying not the group but individual members of the group. Also for each program we had to prepare a second by second list of the contents. This was very necessary because:
Rights had to be paid to the artists on the records.
We could make sure we filled the program to exactly 60 minutes.
There had to be some record of who did what in each program.
And above all, Ross needed to have the correct track on the correct record at the correct time to play it at our command. He could not understand our Dutch so we used a system of hand gestures from our sound studio to his technical cabinet.
2EA -Dutch Program was still very much a program by and for migrants from the Netherlands and Flemish Belgium. However, from the start, the broadcasters tried to be as professional as was possible under the circumstances. That did not stop the making of silly mistakes not noticed during the recording but heard once the program went to air. So, I heard myself talk about 'blootpeople'. We recorded interviews in strange circumstances. I have a distinct memory of sitting with Mijntje under a desk to record a little 'special' surrounded by pillows to dampen noise. Of course, we make a point of reporting on the happenings at the many Dutch Social Clubs in the Sydney area. Often attending events until late at night to mention the event the next morning during the recording.
Notwithstanding the not always high quality, the programs were very popular. Not all people would admit to listening however. I once was told: "I never listen to your program because…" and he went point by point through the content of my program.
The Dutch group held monthly meetings. They decided who would produce when. Also, some friendly criticism was uttered and gracefully received. I'm perhaps idealising the memory, but I think there was sufficient respect for one another to keep it all reasonably civilized. That does not mean that we did not raise our voices now and then. We were Dutch once remember. Loud and argumentative.
Some group members had special abilities. Anky Schleebaum for instance. She could think must faster than anyone. So, during recording of the program she could rearrange program items in a fraction of a second making sure that the program would end exactly at 60 minutes. This habit of rearranging midway was very disturbing to others working with her, until we just accepted that she was always right.
As I mentioned, Eve began contributing short talks to be inserted in the program, which she kept doing until she retired in 1991. By then she had given more than 1500 talks.
The program was indeed very popular. When, in 1978, Henk decided to organise a treasure hunt by car ending in a nice picnic, many of the listeners turned up and a terrific day was had by all.
In fact, during the early years we always felt to be part of the community and although we spoke perhaps often to people alone in their house the whole Dutch Program was a community effort. So much so that at a certain point board members of clubs thought that they had the power and the right to dictate contents of the program. This of course was not acceptable and consequently we became seen by some to be a little arrogant. We needed to keep control of the program in the hands of the actual producers.
In 1978 the group attended a weekend course in broadcasting and interviewing at the University in Armidale. At our own expense. We came back full of new ideas and our programs became a little more 'slick'.
It may have been about this time that Mijntje, Gabriel and I talked about the need for a resources center. A place with reference works about migration, our home country and its history and above all lots of new gramophone records. Dreams of our own little studio and a coffee shop and a reading room. In short, that was the seed from which the Dutch Australian Cultural Center would grow.
As you remember the government changed from Labor to Coalition. Broadcasts in a foreign language, made by unelected or unselected producers was of course suspicious. But politics were such that ethnic broadcasting could no longer be suppressed. They solved the problem in 1979 very pleasantly by creating the Special Broadcasting Service with a Radio and a TV arm. Things became more organised and a bureaucratic management team was created. We were no longer just volunteers, but 'contractors'. It meant that all language groups – and there were some 40 or 50 by this time – had to be reorganised. Our pay was increased a little, but the money was still paid to the group and not to individuals.
In 1979 SBS started a few trial TV broadcasts. 2 Hours on a Sunday morning, broadcast on the ABC channel. Both Gabriel and I volunteered to be presenters. We each presented some programs with some success. When advertisements went out to attract permanent personnel we of course could not apply. We both had other more time consuming and probably better paying jobs elsewhere. I remember being asked by a young man during one of the TV recordings why I thought I could present an 'Australian' program. I was arrogant enough to answer him with:" Because I have been an Australian by choice from before you were even born". I don't think it made me popular. But he had it coming to him.
In 1980, the program gained another time slot on Thursday evening. We were producing three completely original programs a week. Ries had his sport in each, Eve had her talk in two, there was a news bulletin in each program, often read by Eve and the meditation on the Sunday. By now I found myself present at practically all recordings, assisting Ross with translations and generally walking in the way of the broadcaster on duty. Somehow, I found being involved in radio production fascinating and absorbing. I kept that feeling for the full 17 years I was involved.
We moved to new premises that year. In Clarence Street. We had a large area for preparation in one building on the top floor and our studios and press room were in the next building owned by the Alliance Francais. The studios were very small. And for a time, I invited guests for an interview 'in de kast'. Now SBS had two regular journalists to produce Australian news and for the first time we started receiving Telex-news bulletins direct from the Netherlands. Our programs became more up to date and closer to professional. SBS employed a contractor who delivered personnel for the technical side of broadcasting. They too had to grapple with the fact that many different programs were produced by 2EA and all in a 'foreign language'. Sometimes it became a case of the blind leading the blind. However, we never missed a program and I doubt that listeners were ever aware of the problems we had to overcome often at very little notice.
We became better at what we were doing and we managed to broadcast the speech of Queen Beatrix during her inauguration in the first program following the event in the Netherlands. On my visit to the Netherlands I introduced myself at RNWO in Hilversum. They very kindly let me attend some of their broadcasts. On a visit, some years later they arranged a three-day course for me, which was very appreciated.
Joop Kreeveld, new from the Netherlands, joined the group in 1980. He had programming and broadcasting experience and soon became perhaps the most popular broadcaster in the Dutch program. He had more tricks of the trade and because of his very good radio voice he became an example to us all. He hoped to enter the radio world in Australia, however he had an accent and the time for people with an accent had not arrived on radio yet.
We started our own fan club, SBS frowned on this initiative but later copied it. Even for a time we employed a secretary, Leanne Wamsteeker. Leanne produced a newsletter which gave some info about the personalities behind the microphone. The Newsletter appeared 5 times in 1981 and three times in 1982. After yet another reorganisation by the SBS, it was no longer possible as we simply could not afford the expense while the SBS did not want to assist.
In 1981, David Mapstone became the head of the SBS radio arm and we moved to better accommodation in Bondi Junction. SBS also decided that they would select the people broadcasting. Until this time they had had no influence on who 'their' broadcasters were. Good. Bad. Australian, Non-Australian. Pro-Australian or just making propaganda for the 'home' country. SBS needed to have more control. A selection process was designed and only 'selected' people would be allowed to broadcast. For the Dutch program the selection committee consisted of Mr. Anton Kool, chairman of the Federation of Netherlands Societies, Mr. Nelis de Bruyn, chairman of the Dutch Australian Society in the Illawarra, and Mr. David Mapstone for the SBS. Official advertisements were placed in National Newspapers to make sure that people out of the wider community could apply. The people who currently produced the program could apply but would not get automatic selection. Selection on merit was the object and I always thought SBS wanted to become more 'in charge'. Candidates had to submit to a translation and writing tests and be able to be in the studio at the required time which included the actual broadcast hour.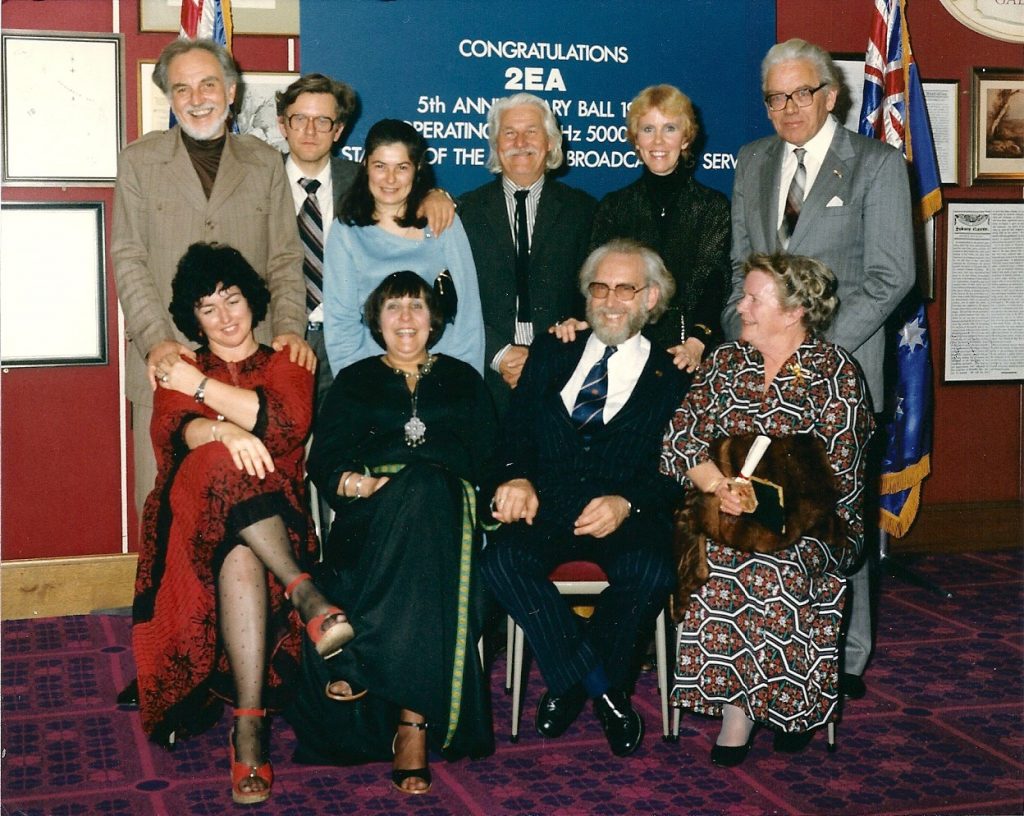 Even though we were now a contracted group it did not stop us making use of other 'talents' in the community. I remember Siebe Greive producing a series of successful monologues about his experiences as a newcomer to this country.
The broadcasters appeared at the Holland Festival for the first time in 1981. SBS did not cooperate but we went ahead anyway and mounted a very limited studio on site and met a lot of our listeners. It also gave us more information about what our listeners needed to hear. A well know broadcaster from 'Radio Nederland Wereld Omroep' was at the festival and used our equipment to record his impressions. A first indication that they were aware of us in the Netherlands.
In the studio, later that year we had a direct link via Wereldomroep between two panels of experts. One panel with selected guests in Sydney. The Immigration Officer of the Consulate General and Anton Kool among others. And in Hilversum the head of the Dutch language group at Radio Nederland, some academics and Joed Ehlich. Subject 'Do the Dutch children indeed achieve less than children of other migrants'. (Statement in a doctoral thesis by Joed Ehlich) And we broadcast the debate direct. Although we were still aware of our limitation it was another step forward towards fully professional broadcasting.
The management of SBS changed. Mrs. Westerman became Head of Radio. This appointment of a Dutch speaking Head of Broadcasting meant of course that SBS could finally listen to our programs with an understanding and critical ear. We came through without much trouble. Only once was I called in to be given some criticism. I had not been respectful enough towards the Governor General. What I had done was something like this:" Bent U ook zo blij met onze Governor General? Even allemaal eerbiedig kijken! Klaar? Dan gaan we weer gewoon verder." Indeed, not very respectful. Our contact with management remained very good. After all we followed all the rules, we prepared for our programs and gave little trouble. Sometimes we tried to see how far we could go and of course we stepped over the line every now and then. We did this, we said, to find out where the limits lay. This could not be said for some other language programs, who resisted what they felt was interference by management.
Hans van der Zandt, who worked in the SBS record library assisted by producing the occasional program when nobody else was available.
1984 was a top year. This time the SBS realised the importance of being present at the Holland Festival. We again were given a studio in a caravan with assistance of technical personnel. We could produce life programs from this studio. The studio was available all day and Joop Kreeveld was in his element. In a very short time he talked, cajoled and wisecracked a large audience together. So many people gathered in front of the studio that the festival organising committee found it necessary to request some rest periods to give the other stands at the festival a change. Meanwhile the other broadcasters took their turn and worked on their programs in front of a very curious audience. In other words, the Festival visitors met the people who until then had been mainly voices.
From our Festival stand we interviewed people in Hilversum brought together specially for this purpose. Alexander Pola, author of famous radio plays, the leader of a rock band Frans Boeien and Mieke Telkamp a well know singer. They had to get up early to overcome the time difference. It became the highlight of our programs that year.
We still received payment per program on average $150 per hour on air. This varied somewhat over the years. We kept our point system which assured that each contributor to the programs was paid in proportion to the value of the contribution.
We also took to producing all the programs on a rotation basis so that all had equal air time. This way we each developed our own audience type and program style. There were very few times of friction and overall the cooperation in the program was very good. I – as head of the group – tried to keep the standard as high as possible and always was a bit critical if I thought a broadcaster had been working a little below his/her capacity. There was a healthy rivalry within the group. No major blowups occurred.
It was in 1985 that the stand at the Holland Festival was relatively small. We were getting a bit upset about the fact that SBS expected all this extra work from us without payment, while they paid the technical operators overtime. This is also the year that Joop returned to the Netherlands. He had been disappointed in his wish to get a job in commercial radio here. However, on his return to Eindhoven he began his own recording studio. He was very successful in this endeavor. Also, I think because of the experience gained during his time with us.
1986 Dr. Stephan Kerkyasharian became Head of SBS radio and Mrs. Sema Varova was appointed Station Manager. The bureaucracy at the SBS began to cause some resistance. Broadcasters formed a 'Union' which some years later amalgamated with the Media, Entertainment and Arts Alliance. Disputes arose over payments. I recall at one stage we were told to translate texts of 'must-run' announcements. Their offer was $7 for whatever length the text was. This was well below the normal payments for translations. Of course, many of us had no official translation qualifications. But we thought that if SBS wanted us to translate, they should pay us at comparable rates. This was just one of many often small but irritating instances of SBS management beginning to dictate what and how we would serve our listeners. As mentioned the Dutch program had little problems. There were language programs who were very sensitive to – what they saw as – interference. Admittedly not always reasonable. We often thought that some broadcasters were afraid of being judged.
In 1987 SBS-Radio was again reorganised. All broadcasting personnel had to re-apply for their job. It was apparently time to make a step further towards fully professional broadcasting. The Dutch were a 'small' program, but there were full time employees for programs in the Arabic, Italian and Greek language. SBS wanted to select their own personnel and be less dependent on volunteers out of the community. I remained Head of the Group (14hrs/w).
Eve became the official Journalist for the program in charge of all the News Broadcasts. She had completed a special course and passed the exam. Anneke Boudewijn was appointed broadcaster.
Ries Hovius reached retirement age and left the program. He was the last of the people who started in 1976 with the first program. He had contributed sport bulletins twice weekly and regular programs during all the years. In his program, he included segments on the history of the Netherlands. His approach to history was very unusual as he concentrated on the common man's experience. Ries continued however to make these and other contributions until 1991. These drew a large audience. Eve continued her three minute talks as 'contributor'. Gabriel Moens had been on a year leave (Sabbatical in Italy) and could not be reached. On his return to Australia he accepted an academic position at Queensland University.
SBS, including SBS-Radio moved to new premises in Bondi Junction in February 1988. This was also the Bi-Centenary year. SBS decided to broadcast some special programs "in Other Words". Eve was asked to write a radio play: "Clogwogs, an endangered species". It contained the song 'Two countries now'.
I produced a 30-minute documentary "Growing old is beginning again". For the first time in the history of the Dutch Program these two 'specials' were broadcast simultaneously in Sydney, Wollongong, Newcastle AND Melbourne. Interestingly, SBS asked Eve to produce an English Language version of her play, mainly to check the contents I fear. These programs were followed by the first 'talk back program'. Listeners in Sydney and Melbourne could phone in and give their opinion on the contents of the program.
This was also the year of the visit by Queen Beatrix and Prince Claus. Eve, our journalist, reported on the Queen's moves, her speeches and her visit to the Holland Festival. We made a compilation of all this and issued it as a cassette recording.
In 1989, a new Head of SBS-radio was appointed. Mr. Tuong Quang Luu and David Mapstone became Acting Station Manager. Reconstruction of the broadcasting schedule is commenced. This would mean major changes. The Dutch were fearful of losing their broadcast schedule. In the end, there was no loss of time but change in scheduled broadcast time. It is also again proposed that the groups will be restructured immediately after the schedule has been settled. Anneke went to Europe on a semi definite basis. We started looking around for new broadcasters. Carine Bennett and Lenie Zirkzee joined. Both became broadcasters and Lenie was a natural communicator. However, the strain of having to travel from Rooty Hill to Bondi Junction very early in the morning on Sundays made her withdraw in 1992.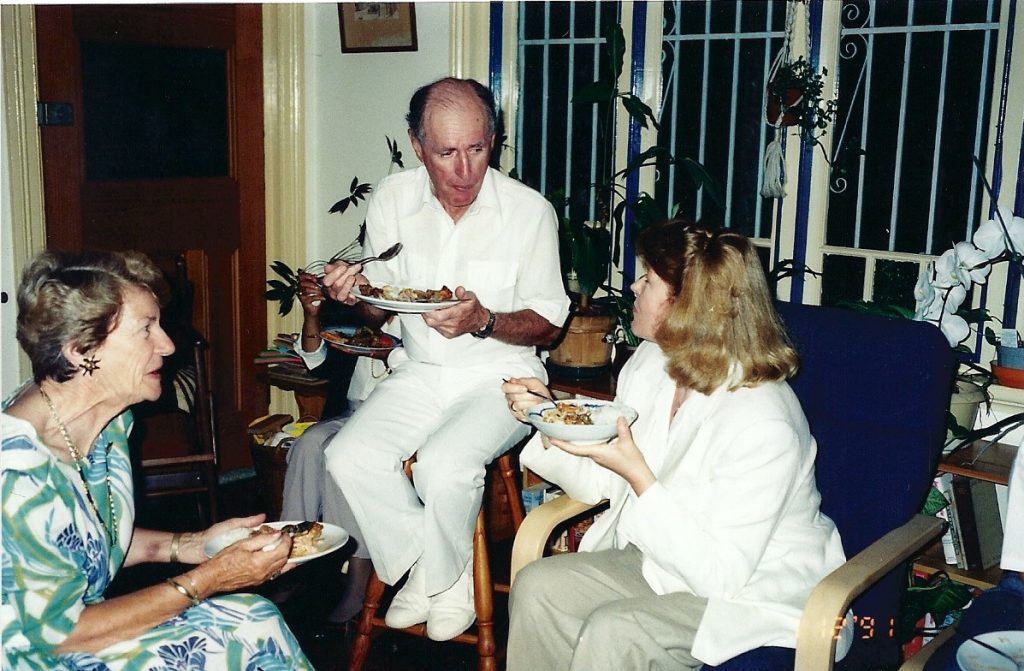 By now Eve began to look for a future replacement in her job as Journalist. She anticipated to leave the program in 1991. Several people applied and had to sit for translation and studio tests. Mia van Loo was successful and took over the journalist job in 1991. Ries Hovius is still making regular, later occasional contributions of his history segments. Although SBS frowned on the continued use of people who had been retired.
Eve ten Brummelaar left the program as she turned 65. Mia took her place assisted by Leon. There was a 'surprise' party put on by the station manager Ms. Sawson Medina, who liked Eve very much.
Also, the Consul General of the Netherlands Mr. Reinier Derksen held a cocktail party for Eve in the gardens of his home and open to listeners and colleagues.
1991 An 'Open House Party' was given for all listeners in the home of Theo and Eve. This was a tremendous success. At least 100 people turned up and no damage was done to the house.
1992, regular networking with Melbourne commences. Difficulties arise as the two coordinators in Melbourne and Sydney have widely different views on program content, quality and production. The stand at the Holland Festival had a visit from the 'famous' Dutch singer Han Wellerdieck.
The rescheduling did take place. Broadcast times were moved to Tuesdays 1130-1215, Fridays 1515-1600 and Sunday 1130-1215. The change to a different time on Sunday caused a loss of many listeners.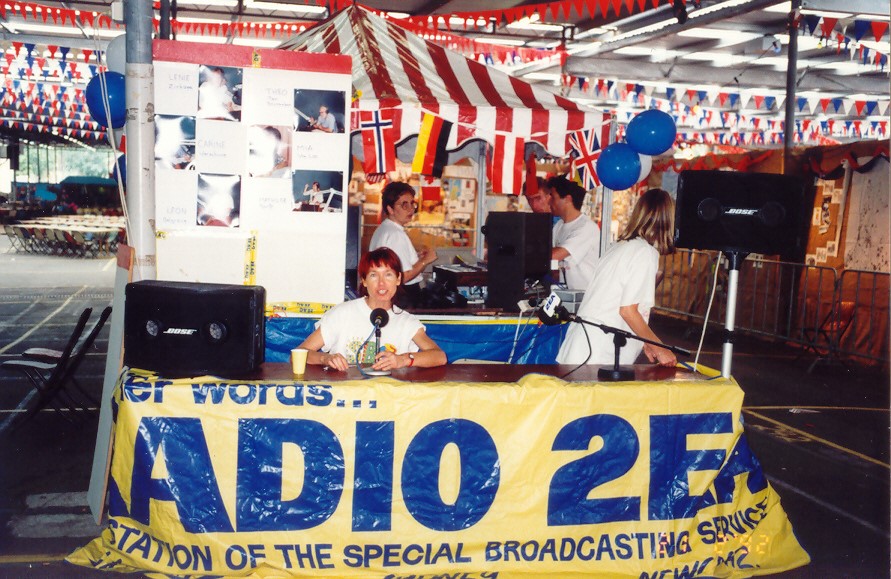 1993, SBS radio moves to Artarmon with New Studios in October. SBS did a major broadcast from the Holland Festival with as many as ten languages broadcasting. It became a major event for SBS, however the stand's position allocated by the Holland Festival committee made it very difficult as there was a lot of interference from the main stage.
Also in 1993, the Dutch Language Program goes National with four programs per week. Monday, Wednesday, Saturday mornings and Friday evening. There is talk of a second frequency. It could be heard in Sydney, Melbourne, Adelaide, Perth and Darwin. Half the programs to be produced in Sydney and half in Melbourne. Although the Friday program could only be heard in Sydney and Melbourne. For this program, we did decide not to share. Programmers were Theo ten Brummelaar (Head of the Group), Mathilde Swift, Mia van Loo (Exclusively News) and Carine Bennett.
After a further reconstruction of the program Carine left. There was a clear difference in broadcasting quality and style between Melbourne and Sydney. A result of the different attitude of the Head of the Group in Melbourne. Sydney broadcasts were more professional, Melbourne more cozy amateur hour. Both styles had their followers.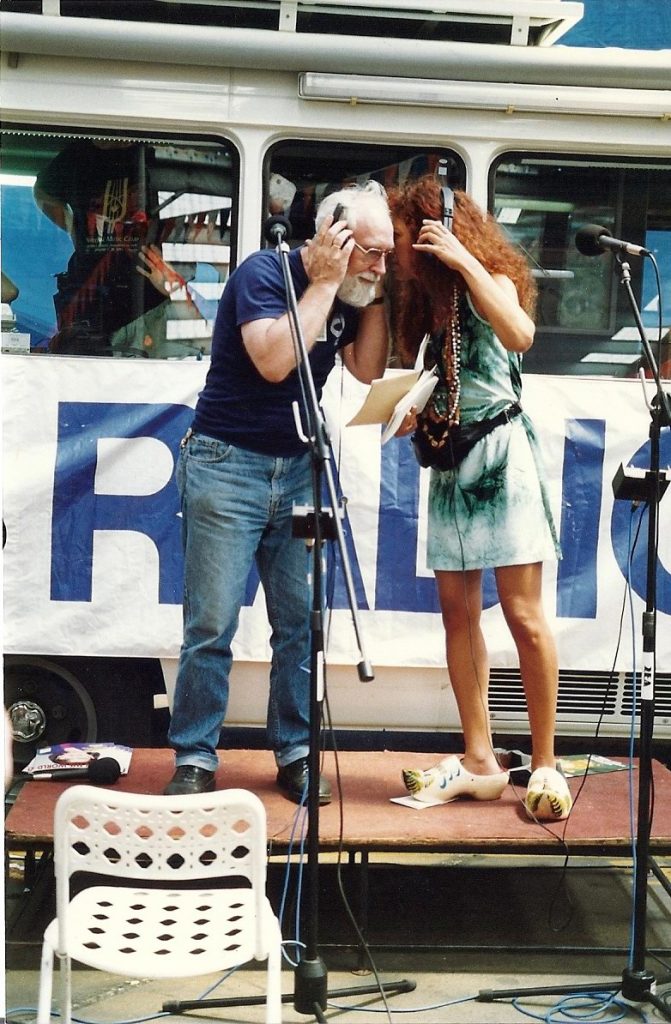 1994, would also be our last appearance at the Holland Festival. SBS gave us the use of a Volkswagen-Combie-mobile-studio and allowed us and other languages too to broadcast direct from the fair. I used the opportunity to have a lively conversation with the broadcaster of the aboriginal languages group. During which she of course was told that the Dutch had made landfall in Australia long before the English did. She could have been wearing clogs as a result. Just to give her that experience she was presented with a set of clogs which she wore as part of the fun.
In September I had to leave the program as I reached the age of 65. SBS told him not to be on air from midnight on the 11th September as my birthday falls on the 12th. The station management arranged a farewell and we celebrated my last program with champagne and many speeches,
There was a selection process for the replacement. Once again there was also a change of employment structure. Until now the group had about 48 hours paid per week. I had a theoretical 24 Hours, while the others in the group shared proportional to their contribution. In fact, the division of work was a little different each week and we tried to make sure that the money was better distributed. I had to work at my day job too and could not always be in the studio at broadcasting times. Mathilde took more and more of the tasks. After the reconstruction, there would be one full-time broadcaster and one person for 10 hours and of course a journalist. There would also be some room for additional broadcasters on a standby principle. Called when needed. SBS took the selection process very seriously and ended up by appointing Mathilde Swift as Head of the Group and full-time. Anneke Boudewijn returned to SBS for the 10 hrs./per week job, mainly reading the news and Mia van Loo and Emily Werlemann became reserve. No more male voice as in Melbourne the job went to two ladies too.
Theo ten Brummelaar
1 December 2016
Anneke Boudewijn takes over the story from here.