Mark de Graaf came to Australia in 1958. He studied a Claremont Teachers College and the University of Western Australia to become a geology teacher.
He took part in the Perth Drama Festival and the first live television show produced in Perth. He also worked ads a part time actor at the ABC.
As headmaster of a school in the Warburton Ranges, he came into contact with Aborigines from the Gibson Desert. He started to conducted research in the Gibson Desert and became a senior lecturer in anthropology at the Darwin Community College.
He completed a Masters degree in anthropology at the University of Nijmegen, Netherlands.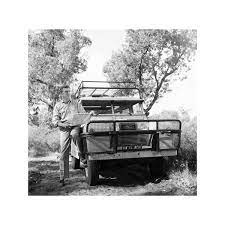 De Graaf has written and published a number of articles and book chapters on topics related to Australian Aboriginal cultures, including kinship systems, social organisation, and religion. For example, he has written about the role of totemic animals in Aboriginal cosmology, and about the ways in which Aboriginal people use the landscape and its features to create stories and myths.
In addition to his academic work, de Graaf has been involved in a number of cultural heritage projects in Australia, particularly in the Northern Territory. For example, he has worked with the Jawoyn people to document their cultural heritage and to develop programs to support cultural education and tourism.
He also became a foundation member of the Darwin Dutch Club and its first vice-president.
Overall, de Graaf seems to be a respected anthropologist and scholar with a deep interest in Australian Aboriginal cultures and a commitment to working with Indigenous communities to preserve and promote their cultural heritage.
Mark passed away in 2017.
See also: