Guillaume Daniel Delprat was born on 1 September 1856 at Delft, son of Major General Felix Albert Theodore Delprat (1812-1888), sometime minister of war, and his wife Elisabeth Francina, née van Santen Kolff. From 1873 to 1877 he served an engineering apprenticeship in Scotland. In 1879 he married Henrietta Maria Wilhelmina Sophia Jas.
He began a mining career in Spain in 1879. By the mid-1890s he was a well-known mining authority as a result of the expansion of his work to Mexico and North America.
In 1898 he accepted an offer to become assistant general manager of B.H.P, based in Adelaide.
The book A Vision of Steel tells the story of Delprat. It was written by his daughter Paquita. She married the explorer Sir Douglas Mawson. There is also an interesting foreword by Sir Robert Menzies.
The book was reviewed in the Dutch Australian Weekly of 13-06-1958 under the heading 'The story of a Dutch mining engineer'.
There are references about Delprat in The BHP Review and also in 'The industrial history of Broken Hill. The last one is a book written from the viewpoint of the union movement. In the abstract from the book illustrated below, Delprat is at one stage referred to as 'Delly'.
The Holland Focus article below refers to Delprat as the best-known example of a Dutch Huguenot immigrant.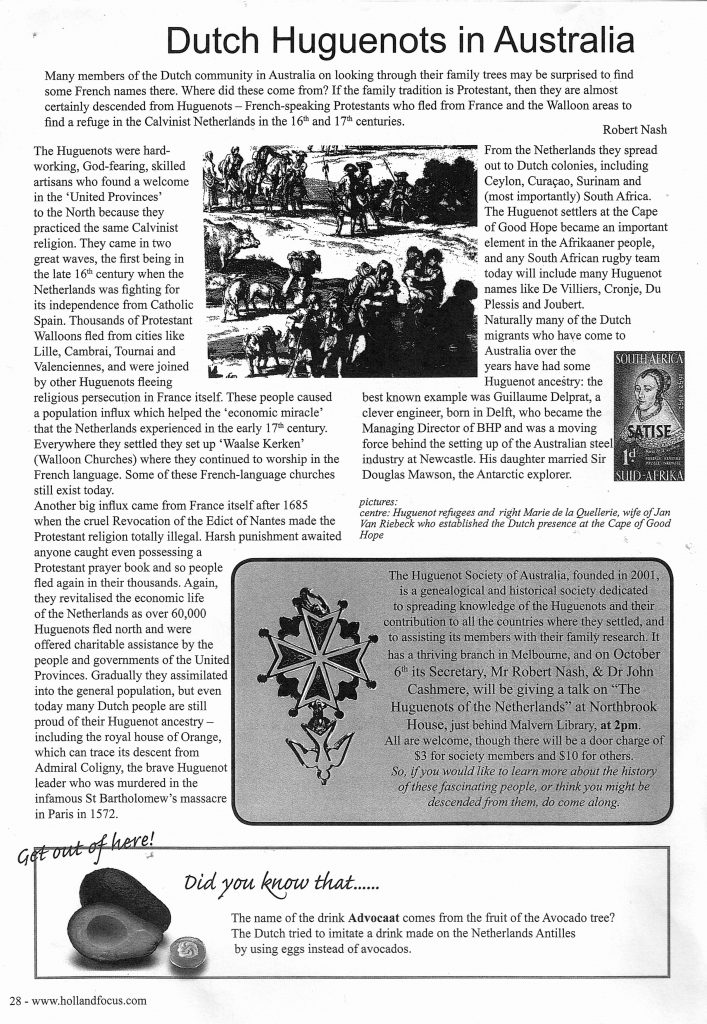 The BHP Review of 1935 also has a section on Delprat.