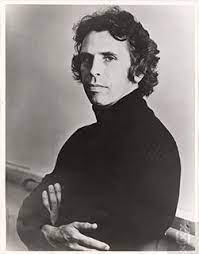 Jaap Flier was born in Scheveningen the Netherlands, on 27 February 1934. He began dancing at a young age and went on to study ballet at the Royal Ballet School in London in the 1950s. After completing his training, Flier returned to the Netherlands, where he danced with the Dutch National Ballet and later with the Rotterdam Ballet.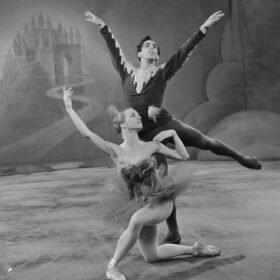 He married in the 1960s the Dutch dancer Willy de la Bye. Together they migrated to Australia.
Jaap believed he could find greater opportunities to pursue his career as a dancer and choreographer. He arrived in Sydney in 1967 and soon became involved in the city's vibrant dance scene. He performed with a number of Australian dance companies, including the Australian Ballet and the Sydney Dance Company.
In 1976, Flier became the Artistic Director of the Dance Company of New South Wales, a position he held until 1982. During his time with the company, he helped to establish it as a leading contemporary dance company in Australia, and his choreography drew on his background in classical ballet as well as his interest in contemporary dance forms.
After leaving the Dance Company of New South Wales, Flier continued to work as a choreographer and dancer, both in Australia and internationally. He worked with a number of other dance companies in Australia and around the world, including the Australian Ballet, the Queensland Ballet, and the Dutch National Ballet. He also continued to choreograph and create new works, many of which drew on his Dutch background and incorporated elements of Dutch culture into contemporary dance.
He collaborated with a number of dance companies and artists, and his works were known for their innovative use of movement and their exploration of themes such as identity, culture, and tradition.
Flier has received numerous awards and honors for his contributions to dance, including the Order of the Netherlands Lion and the Australian Dance Award for Lifetime Achievement. He remains an important figure in the Australian dance community and a champion of Dutch heritage in Australian culture.
Jaap passed away on 18 March 2022.
Throughout his career, Flier remained connected to his Dutch heritage and often incorporated elements of Dutch culture into his work. He was also a strong advocate for the arts and played an important role in promoting dance and other forms of artistic expression in Australia.