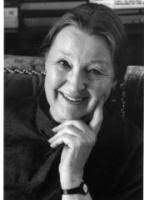 Lolo Houbein is a Dutch-Australian author and conservationist known for her extensive portfolio of novels, histories, poetry, essays, and short stories. Lolo Houbein was born on January 20, 1935, in The Hague, Netherlands. Her father, Pieter Johannes Houbein, was a printer, and her mother, Maria Elizabeth Verburg, was a nurse.
She migrated to Australia in 1958 with her husband and children. Despite not speaking English, she matriculated as an adult student eleven years later and earned a Bachelor of Arts in Australian Literature, Anthropology, and Classical Studies through the University of Adelaide in 1975. She also gained a Graduate Diploma in Teaching from the Adelaide College of Advanced Education in 1978.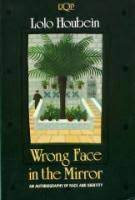 Lolo's Dutch heritage is reflected in her writing, with many of her works exploring themes of identity, migration, and cultural diversity. In her autobiography, Wrong Face in the Mirror, she describes the challenges of adapting to life in Australia as a Dutch migrant, including the struggle to learn English and the feeling of being an outsider. This won her the Dirk Hartog Literary Award for a work of migrant literature. Lolo has also written about her experiences visiting the Netherlands as an adult, reconnecting with her roots and exploring her family history. In her book, Dutch Treats: Heirloom Recipes from Farmhouse Kitchens, she shares recipes passed down from her Dutch ancestors and stories of their lives on the farm.
In 1981, she co-established Men of the Trees (South Australia), now Trees for Life, an organisation that grows trees and provides seeds to revegetate South Australia. She also founded Wrap With Love, a national organisation concerned with making warm wraps for millions of people in the world suffering exposure and extreme cold.
Houbein is passionate about preserving the environment, saving persecuted cockatoos and corellas, and co-existing with different species. She identifies with migrants and multicultural writers and compiled the first survey of multicultural writers in Australia in 1976. Her research papers and books have been acquired by Deakin University Geelong for their Special Collection in the university's library.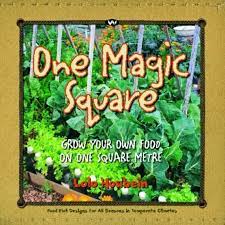 Some of her latest works include "One Magic Square: Grow Your Own Food on One Square Metre," which was named 'Most Innovative Cook Book in Australia' by Gourmand, Paris, and "Outside The Magic Square: A Handbook for Food Security." Houbein's love for the world and its creatures has inspired her writings and activism, making her a respected figure in the literary and environmental communities.
See also: