Batchelor Airport is a former Royal Australian Air Force (RAAF) base located in Batchelor, Northern Territory, Australia. The base was established in 1942 during World War II and was used primarily as a bomber base for the RAAF's No. 1 Operational Training Unit.
During the war, Batchelor Airport was also used by the 18 Netherlands East Indies Squadron (RAAF) which was formed in Australia in March 1942 to provide air support to Dutch forces in the East Indies. The Squadron was moved from Canberra to McDonald Airfield in late 1942, but this proofed to be to far away from the theatre of war, the planes couldn't carry enough fuel to make the return flight and thus in May they moved further north to Batchelor Airfield.
Just before the Japanese invasion the Dutch had also bee able to evacuate their Royal Netherlands Navy Wireless Telegraphy Station to Batchelor.
The squadron flew a variety of aircraft, including the Lockheed Hudson, Bristol Beaufort, and Douglas Boston.
It played a key role in attacking the Japanese occupiers of the Dutch East Indies, undertaking a variety of missions including bombing raids, reconnaissance flights, and anti-submarine patrols. The squadron also provided air support to ground troops and carried out attacks on Japanese shipping in the region.
Batchelor Airport had very basic facilities. Its runway was made of compacted earth and gravel, which was suitable for the types of aircraft used during the war.
The airport had a number of hangars and vary basic support buildings that were used for aircraft maintenance, storage, and administration. There were also barracks and other facilities to accommodate military personnel who were stationed at the base. However, many had to sleep in tents.
In terms of climate, Batchelor is located in the tropics and experiences a hot and humid climate throughout the year. The wet season, which runs from November to April, is characterized by heavy rainfall and occasional tropical cyclones, which may have impacted the operations of the airport during the war. Furthermore, the place was ran over by mosquitos and flies.
Today, the contribution of the Dutch 18 Squadron to the defence of the Netherlands East Indies is remembered and commemorated at the Batchelor Aviation Museum, which has a display dedicated to the squadron's history and achievements.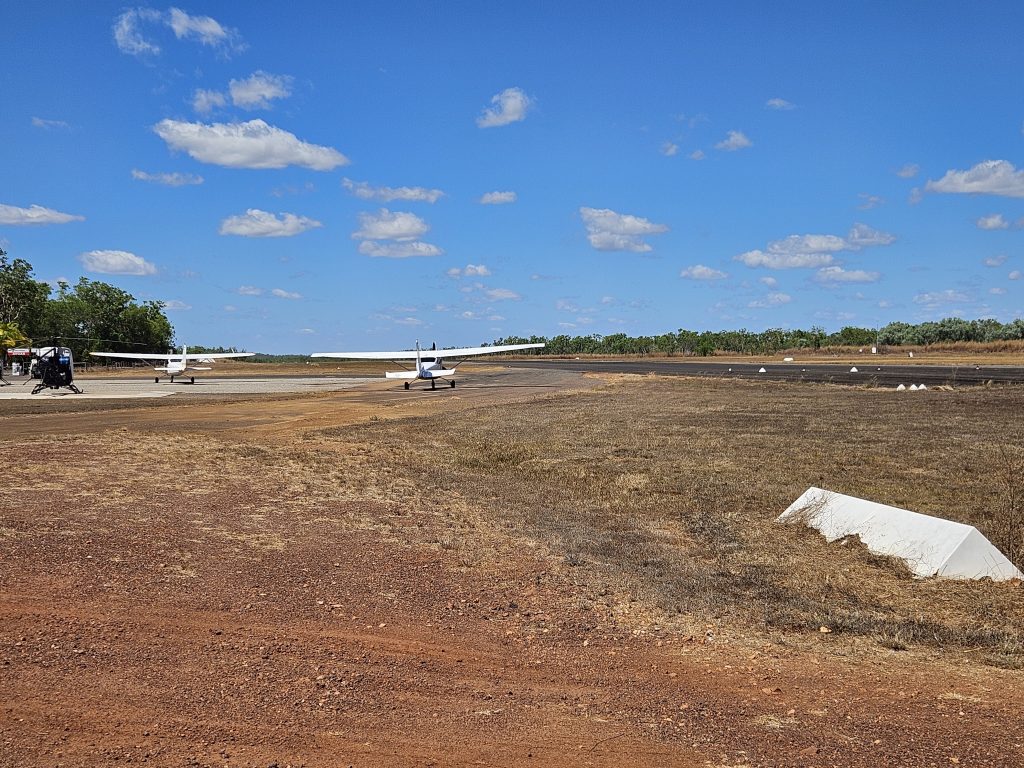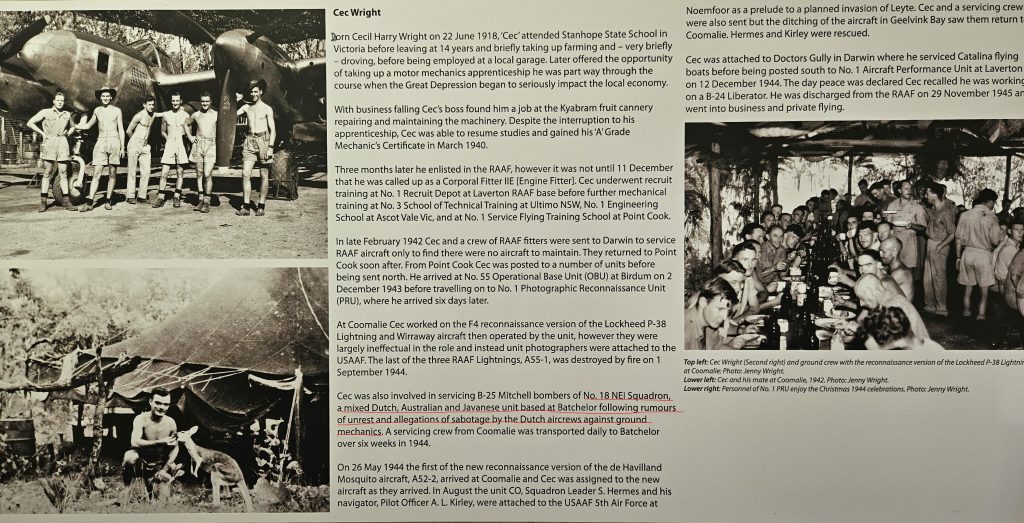 Nearby Gould Airfield was used by the 18 Squadron for maintenance purposes.
See also:
Dutch WWII Casualties from air operation from the Northern Territory
Three unique movies of Australia during WWII which includes activities of the 18 Squadron in Batchelor, B-25 fly overs and more