This is one of the earliest Dutch Clubs in Australia, founded in 1944. The official name was first Nederlandse Vereeniging in Nieuw Zuid Wales (N.Z.W), later documents state Nederlandse Vereniging in NSW and later the more common name was used Nederlandse Vereniging in Sydney or in English Netherlands Society in Sydney.
The Netherlands Society in Sydney was founded during WWII in 1944 and has been very active in the Dutch community for almost 65 years. In the early years it was a meeting place, especially for the im-migrants of the 1950's en 1960's.
In the 1970's the formula of monthly meetings on the 1st (later 2nd) Monday of the month was es-tablished with great success. Coffee, a guest speaker, (or a film or video), a drink with nibbles proved to be very popular with our members. This formula has been maintained till the end.
During the last few years of its existence however they have been confronted with a decreasing number of people attending the monthly meetings. Ageing of members, health and transport problems are all contributing factors to this. In addition it becomes every year more and more difficult to find people willing to become a member of our committee and the work has come down to a few. Attempts to find new people for our committee were not successful.
At the AGM in 2008, it was decided to stop activities and wind up the Netherlands Society in Sydney.
Annual Reports
Friction between the Society and the Bankstown Club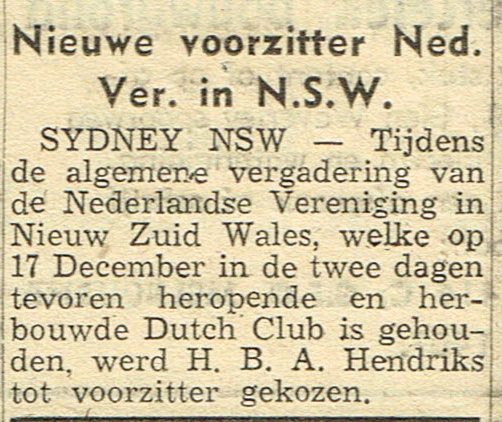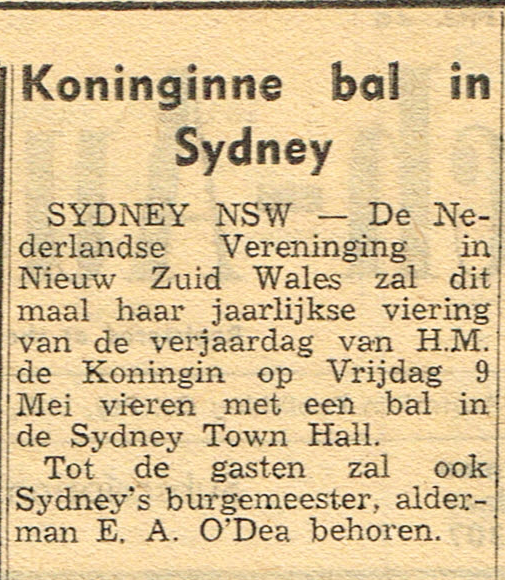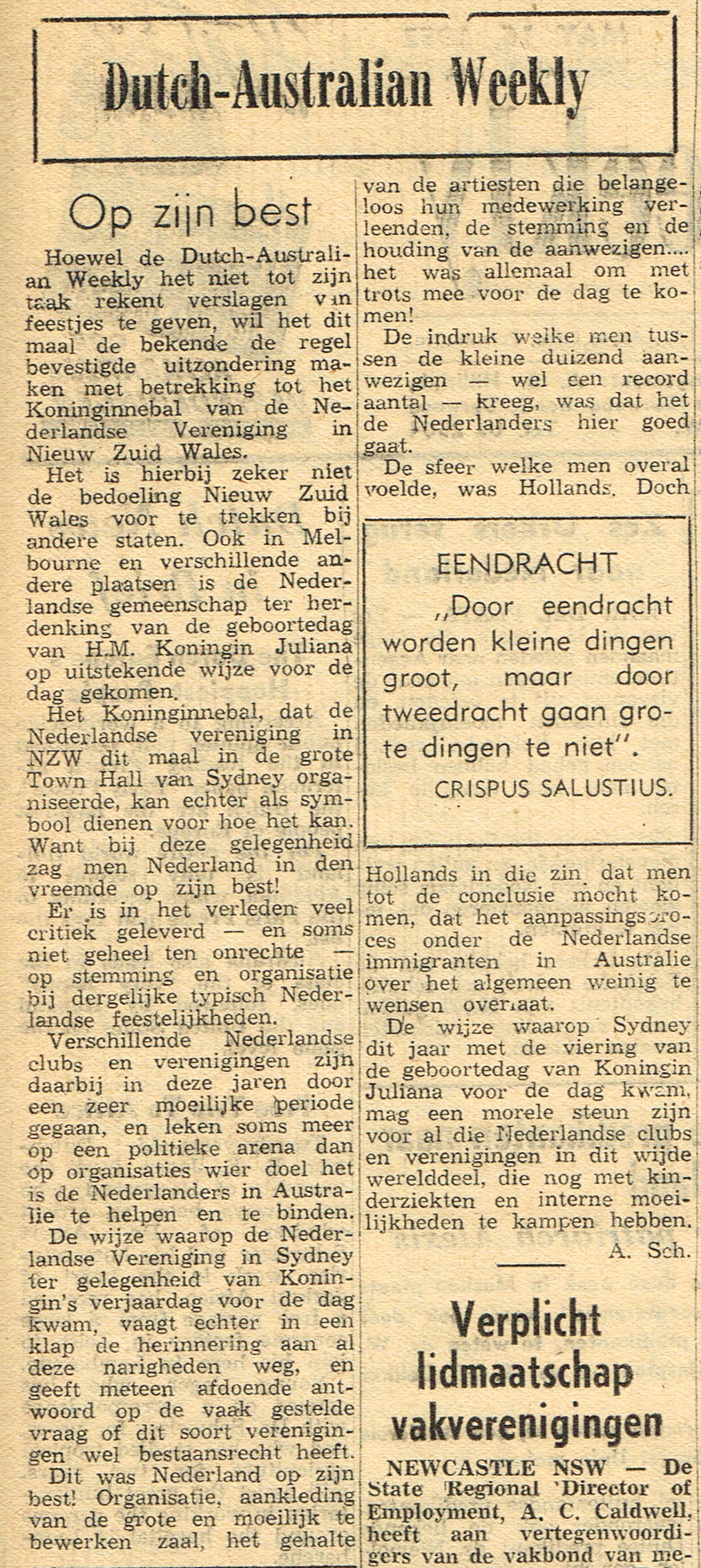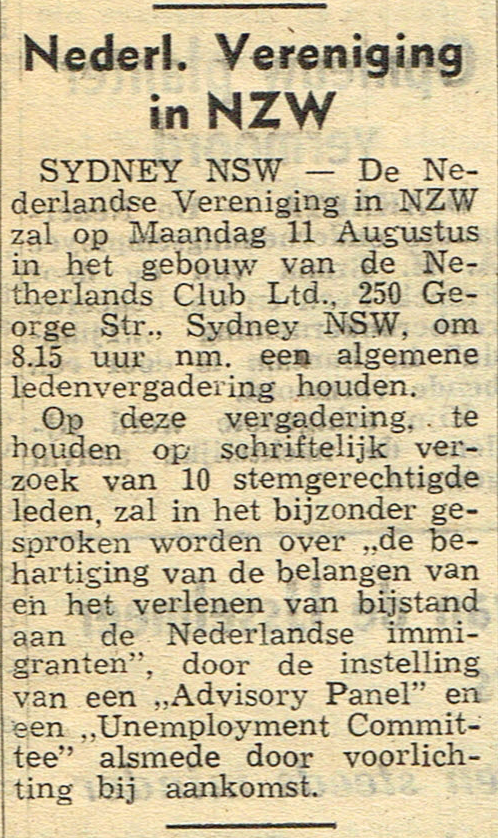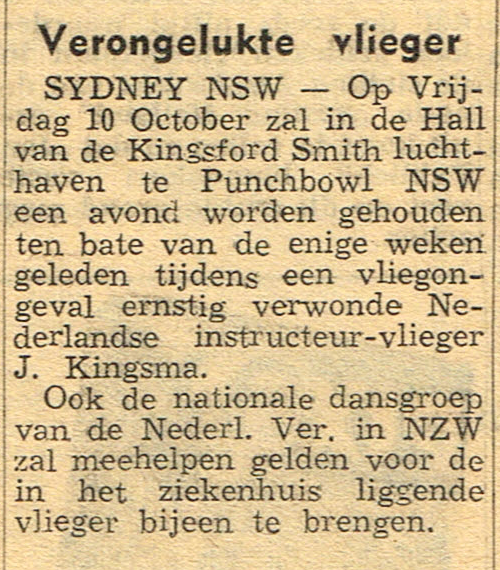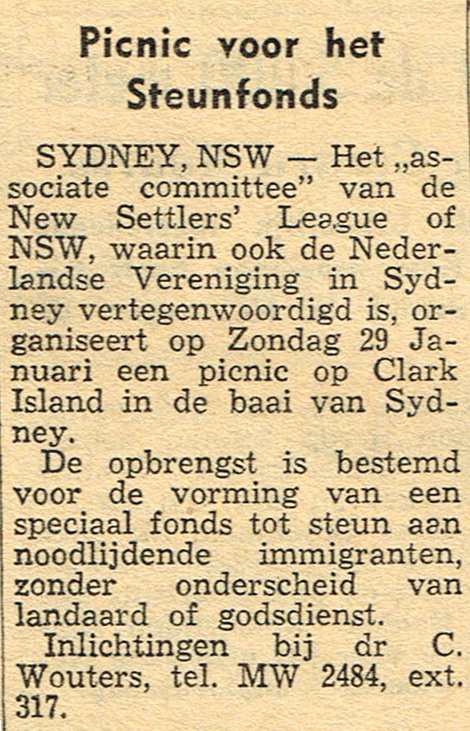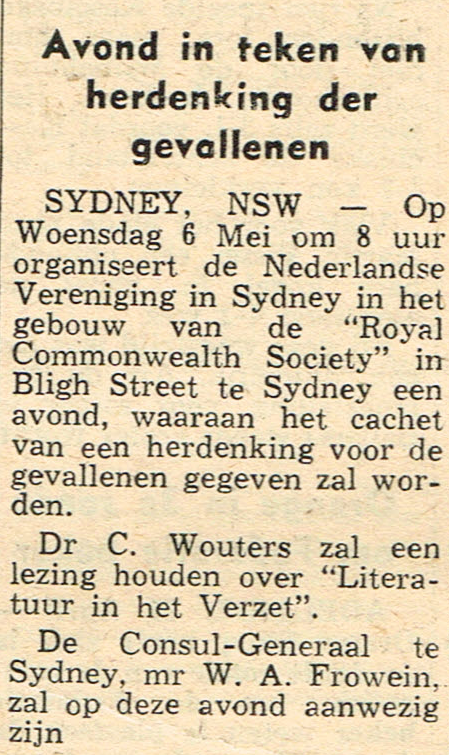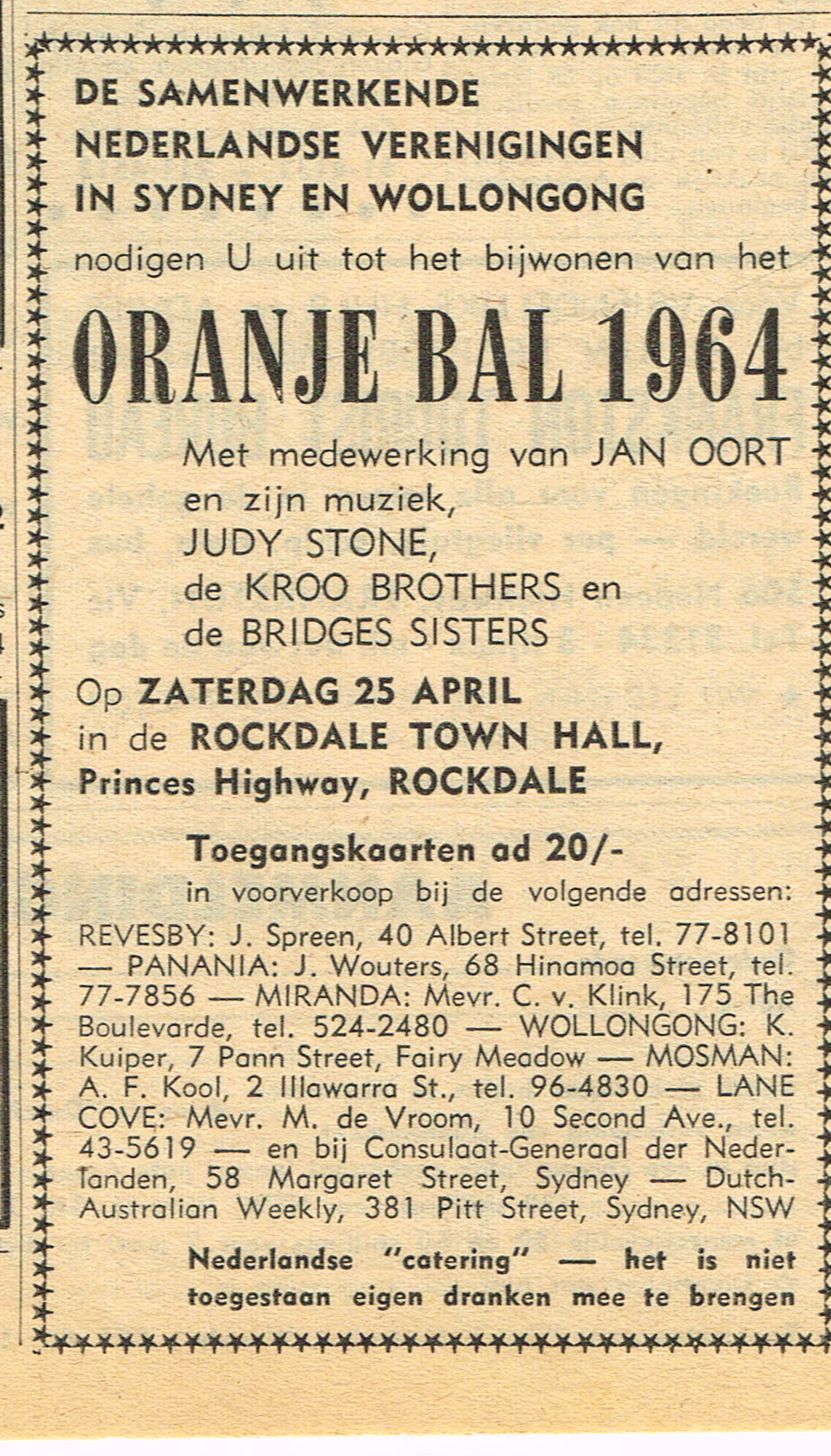 The following are articles that appeared in the 'Nieuwe Wereld' in 1959.
40th Anniversary
Members of the Nederlands Vereniging in Sydney – 1962
Anniversaries
For archival materials click here. The earliest minutes date back to 1945.
See also: